H. Moser & Cie renews the approach of the Minute Repeater with a new positioning: no real continuity, no rupture… but a bit of both.
By Olivier Müller
A Minute Repeater is a fine watchmaking complication. It is the prerogative of timepieces capable of retranscribing the position of the hands audibly. This is called a "repeater" because the bell simply repeats what it reads on the dial of the watch, with an accuracy to the minute. It is an exercise most often classic, even classy, fruit of prestigious manufactures and intended for rich collectors. Some recent brands have renewed it – Bulgari, Hermès… – but on the whole it remains very traditional, even conservative.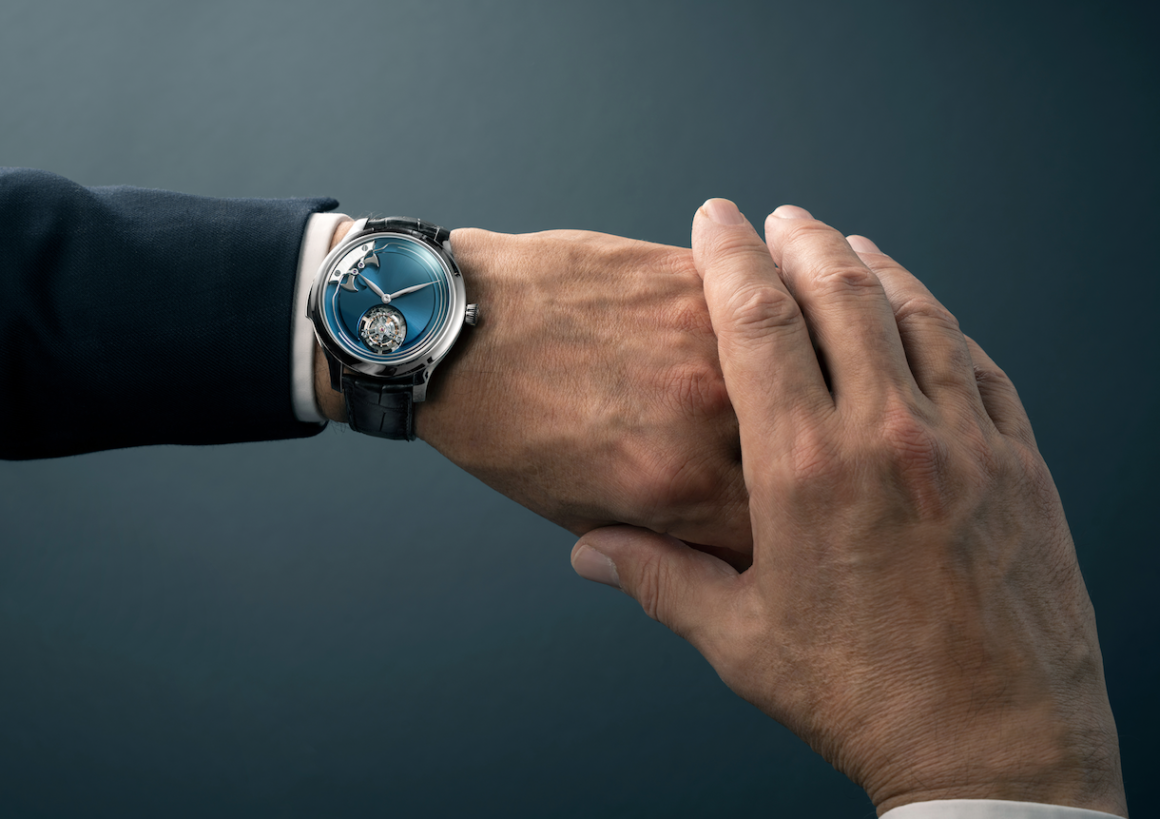 The latest creation by H. Moser & Cie renews the approach with a new positioning: no real continuity, no rupture… but a bit of both. Clearly, the Endeavour Concept Minute Repeater Tourbillon is a creation for atypical collectors, off the beaten track. They are looking for a new creative wind but remain attached to the Genevan canons. Not to deny anything of the tradition, but to exceed it.
H. Moser & Cie has designed a piece in which we can see the main components of the precious Minute Repeater: its two hammers, between 10 and 11 o'clock, which strike the gongs all around the dial and which, by vibrating, will thus create the sound. The set is completed by a flying tourbillon at 6 o'clock which regulates the smooth running of the manufacture movement, guaranteeing its precision.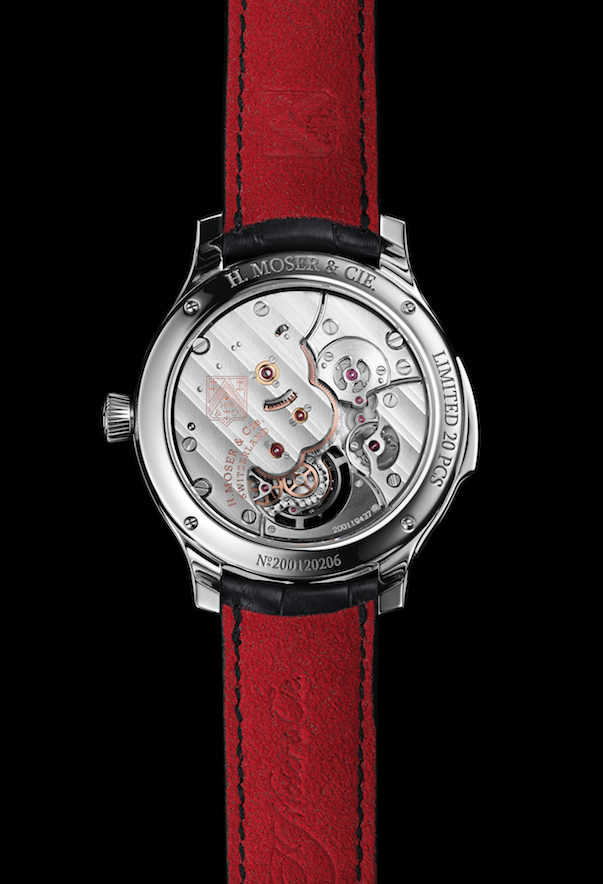 The construction is traditional, the arrangement of the hammers is less so. The electric blue dial is even less so, as is the titanium case – the latter offers undeniable acoustic qualities but remains, for the purists, a non-noble material that the rigorist tradition would agree to discard. Bold, precious, offbeat, creative but nevertheless rare, as most H. Moser & Cie creations: there will be only 20 of them. If you can't have it or see it, you can always hear it.