It's hard to praise the countless vintage relics for their creativity – and for good reason. Still, a few rare houses sometimes revive timepieces that, 70 years after their birth, remain surprisingly youthful. The 1957 Seamaster is the best example, revived by a stunning gold and bronze case.
By Olivier Müller
There is nothing more complex than simplicity. A round case, three hands: watchmaking grammar is distressingly poor. t is therefore all the more deserving to extract a beautiful watch, simple, coherent, mastered, perfectly proportioned. The new Seamaster 300 "Gold Bronze" is one of them.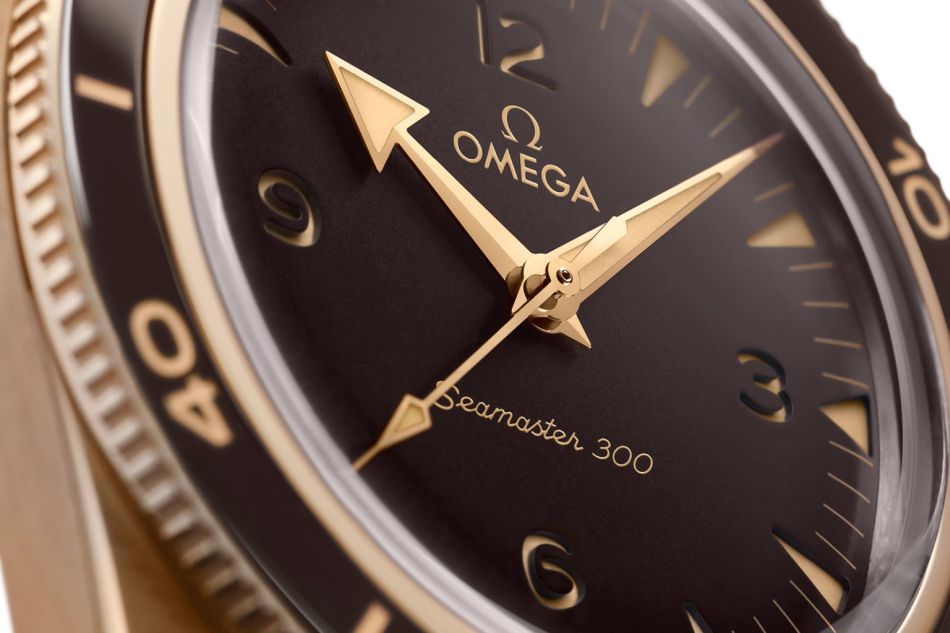 It assumes its perfect sobriety with only two tones, black and gold. We are in the pioneering spirit that saw its birth in the 1950s, in keeping with its initial vocation as a professional diving watch where legibility was paramount.
The new Seamaster 300 collection includes a special 41 mm model made of an exclusive Omega material: gold bronze. It is the first watch from the manufacture to be made of this alloy, for which a patent has been filed.
Traditionally, the history of bronze is closely linked to that of marine exploration. It has been used to make many items of equipment, such as ship propellers and diving suits. There are also references in history to an ancient alloy of copper and gold or silver called Corinthian bronze.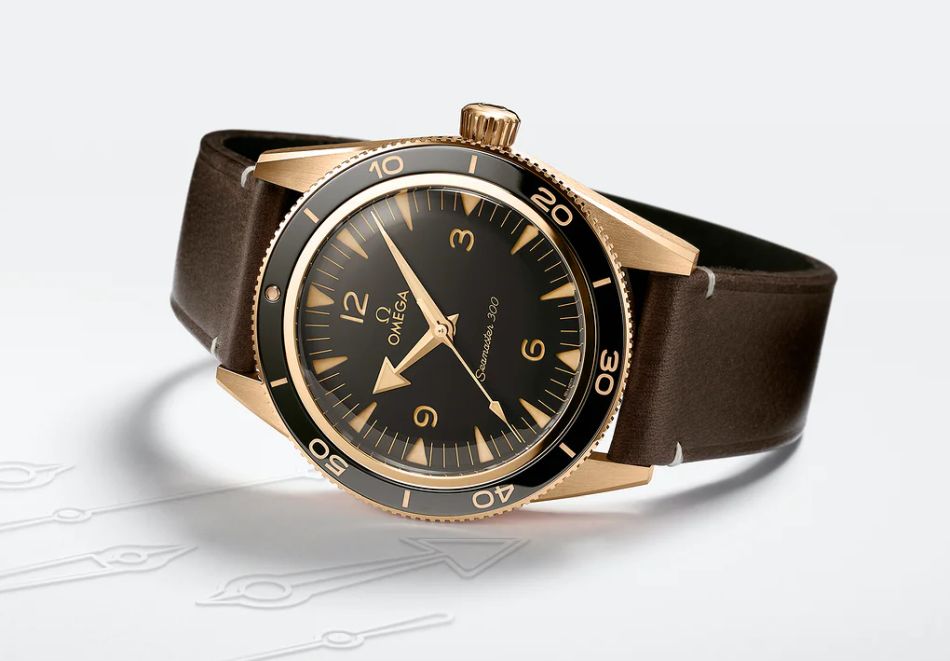 Although the details of its composition have not come down to us, ancient Greek texts corroborate the reputation of Corinthian bronze as the metal of choice for the creation of statues, vases, vessels, etc. As a tribute to its own Greek-inspired name, Omega is now reviving this classic alloy in its own way. Comprising the entire case and buckle, it is made of noble elements, including 37.5% gold (9 ct hallmarked), but also palladium and silver to give it a unique color.
We appreciate that it is different from a very bling yellow gold, pink or red gold uncommon for a diver. It is a success: shiny but not sparkling, perfectly balanced, taking the best of the gold and bronze that constitute it.
It is highly resistant to corrosion and oxidation, and therefore has a longer life span that allows it to keep its natural patina for longer. A non-limited piece, still not very visible and which can be purchased for 11,400 euros.