Here is a collaboration that we did not expect: the one between Jaquet Droz, the venerable watchmaking house of La Chaux-de-Fonds, and John Howe, the artistic director of The Lord of the Rings.
By Olivier Müller
There were no watches in the time immemorial of the Lord of the Rings. And there have never been dragons on Earth, no matter how much fans of fairy tales and heroic fantasy may dislike it. No matter: Jaquet Droz decided to create a watch, representing a dragon, designed by John Howe, Peter Jackson's appointed art director, illustrator and artistic designer of the "Lords of the Rings" and "Hobbit" trilogies.
The bet may seem (un)surprising. It is not. John Howe, 62, was born in Canada but has lived in Neuchâtel for 30 years. Jaquet Droz, very present on the Chinese market, is already the author of some limited series on dragons. It didn't take much more for these two cantonal neighbors to meet and develop a common imagination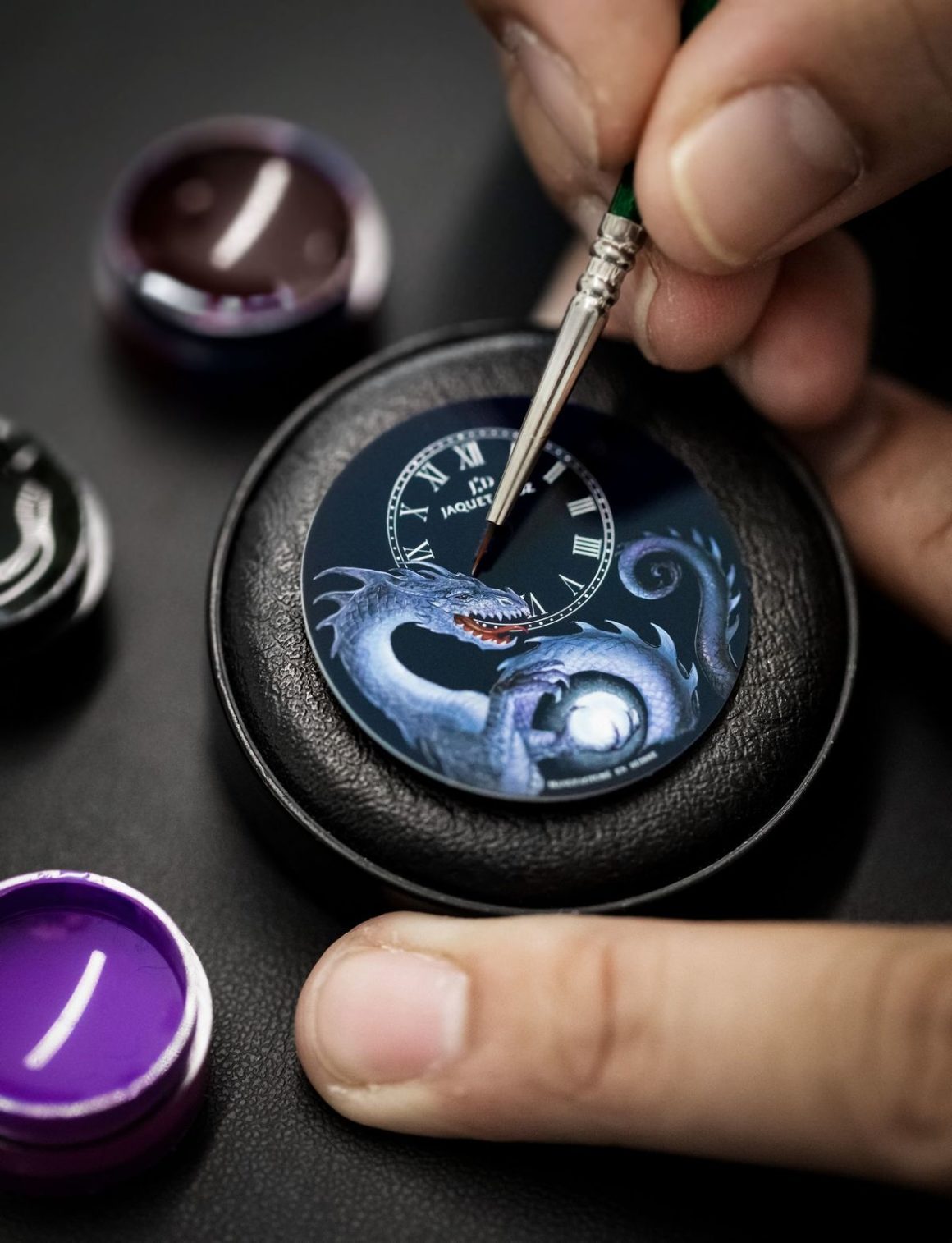 If the Petite Heure Minute "Dragon" is singular, it is because it is not satisfied with the simple representation of the animal on its dial. The Métiers d'Art of Jaquet Droz have given it, with the single color gray, its multiple reliefs, contours and volumes – a true one-dimensional sculpture, a monochrome work that manages, thanks to the finesse of its lines, to emerge from a dial whose dominant tones it shares.
On the back, we appreciate the oscillating weight in red gold, a semi-circular dragon tail, scaled, the most beautiful effect. Le boîtier est lui aussi nouveau : la Petite Heure Minute de Jaquet Droz n'avait jamais été réalisée en 41 mm. It is a diameter increasingly adopted by the brand, which offers an attractive alternative to its generous 44 mm diameter, previously preferred.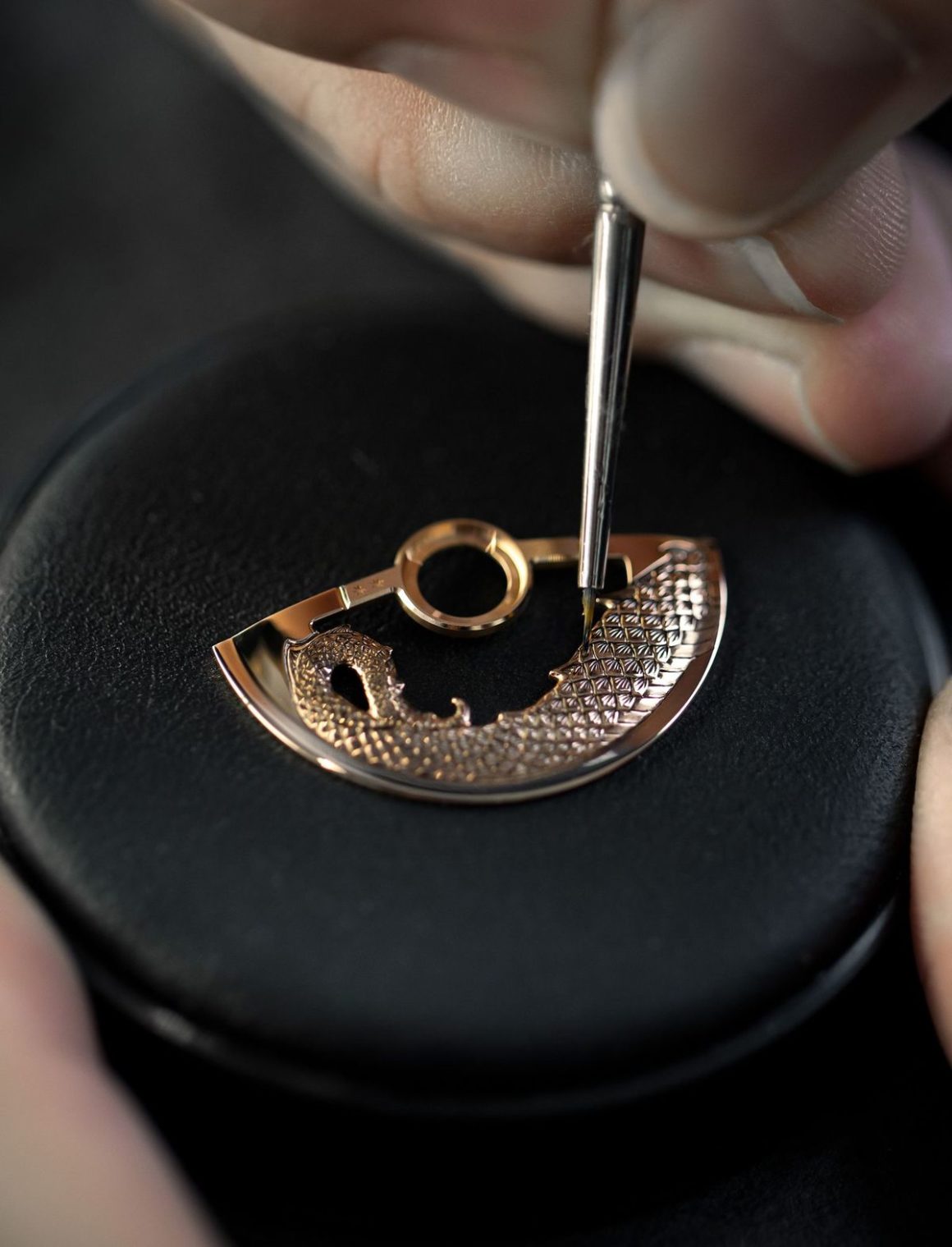 There will be only 18 copies of this singular co-creation. Chinese collectors and die-hard Lord of the Rings fans will have to make do with it. A niche piece for a niche brand, it nevertheless embodies the true creative dimension of Fine Watchmaking, capable of creating surprising, unexpected artistic worlds that come to life thanks to the craftsmanship that it helps to bring to life. Jaquet Droz, headed by Christian Lattmann, has just entrusted its management to Alain Delamuraz, who once presided over the destiny of Blancpain.