Green dials are in fashion? No matter for Glashütte Original! The German brand has always had a foot in the flashy vintage and now illustrates itself with two sparkling novelties.
Olivier Müller
Thinking outside the box is always more difficult to advocate than to achieve. The watchmaking industry, highly conservative, does not favor this delicate path. However, the German manufacture Glashütte Original has been unveiling for several years magnificent creations whose dials breathe the anti-conformism of the 60s and 70s.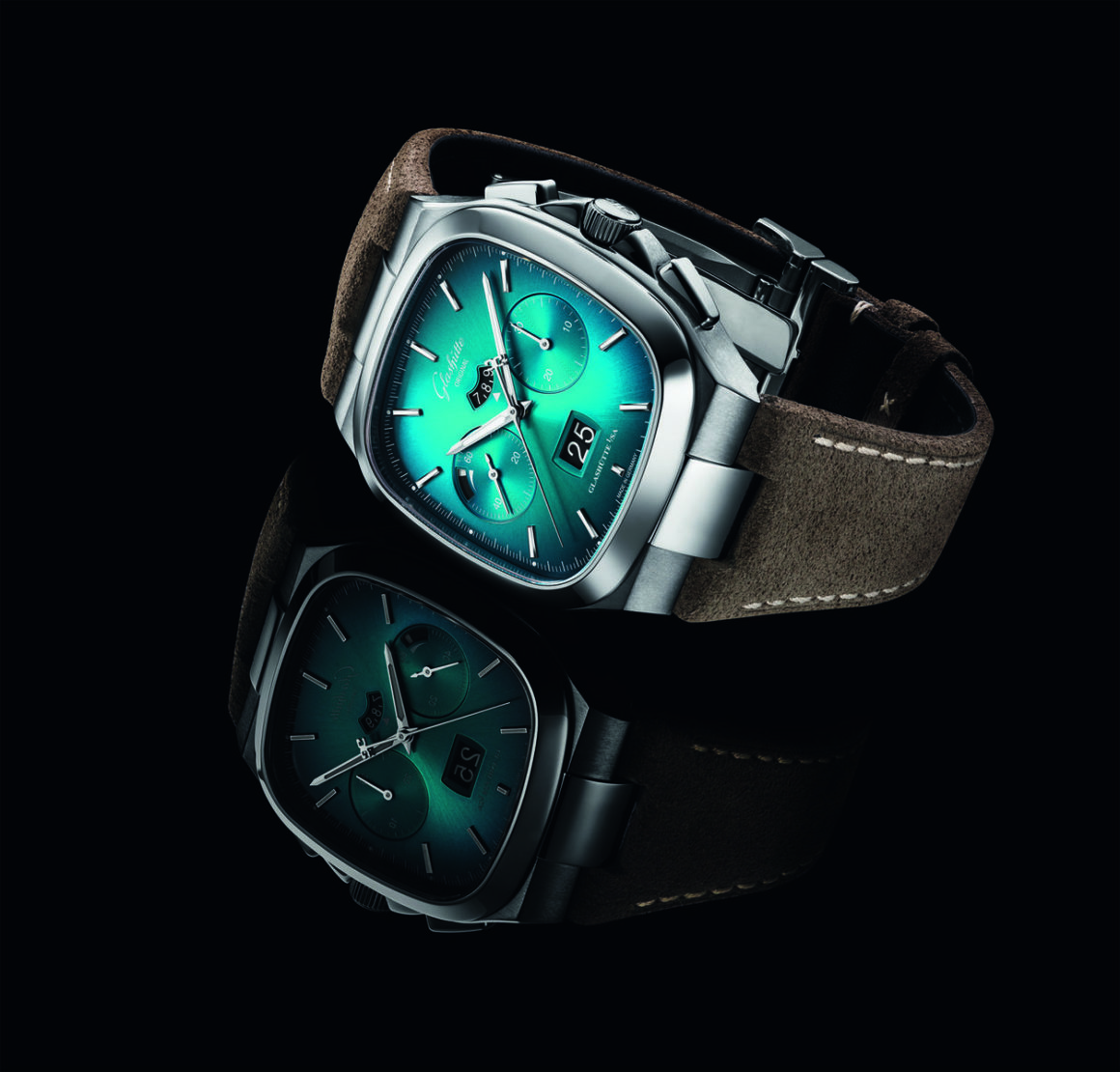 The approach is audacious but deserving, coherent and assumed over the long term. Her "Sixties" range was radiant and sparkling. His "Seventies" collection takes up the soul and the torch. Glashütte Original is now unveiling two new Seventies Chronograph Date Panorama watches, one yellow, the other turquoise. And it is not a question of modest nuances but of beautiful colors perfectly affirmed and mastered.
The exercise is delicate because these tones are almost totally absent from traditional watchmaking. Only houses like MB&F or H. Moser & Cie allow themselves to do so, with an extremely limited production and for a public of collectors almost captive to these niche brands. What's more, Glashütte Original offers these bright colors in an atypical format: a square with rounded corners, worn on a nubuck strap. It houses a large date chronograph movement, which is also unusual. The mechanism preserves its Made in Germany excellence: manufacture movement, 70 hours of power reserve, three-quarter plate, skeleton rotor with its 21 ct gold oscillating weight and the famous double G logo.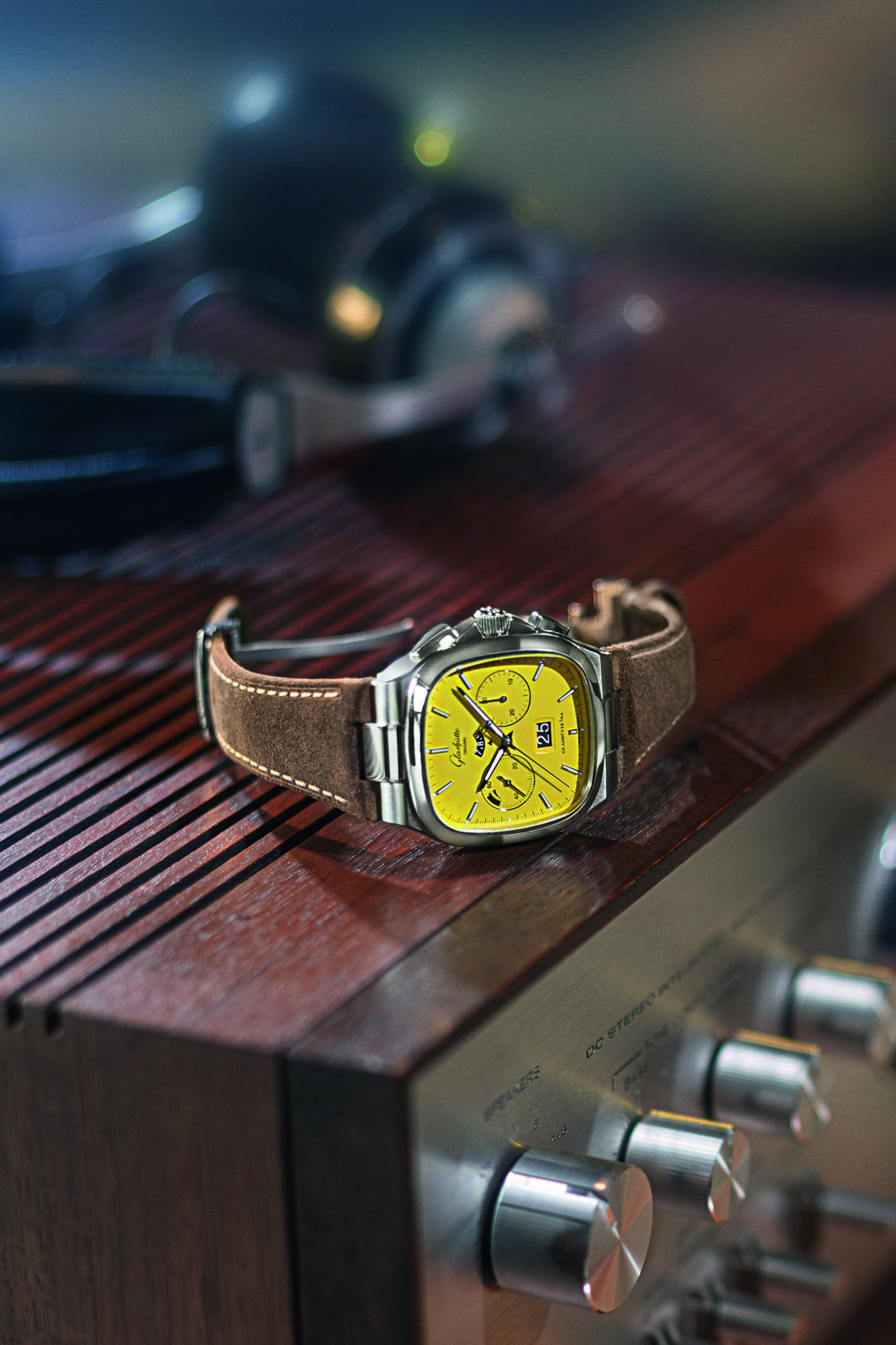 Difficult to estimate from a distance, the piece should rather be tried in a store, with two risks. The first to find one, as there will be only 100 of each in the world, from 13,100 euros. The second one: succumb… !