From Beaune, it takes only a few minutes to drive to the unmissable village of Meursault. First Pommard, then, in the distance, the bell tower of the Saint-Nicolas church and this emblematic colored roof, typically Burgundian, of the former fortified castle of Meursault. The place is a postcard, brought to life by the great names that make this village one of the most prestigious appellations of Burgundy wines.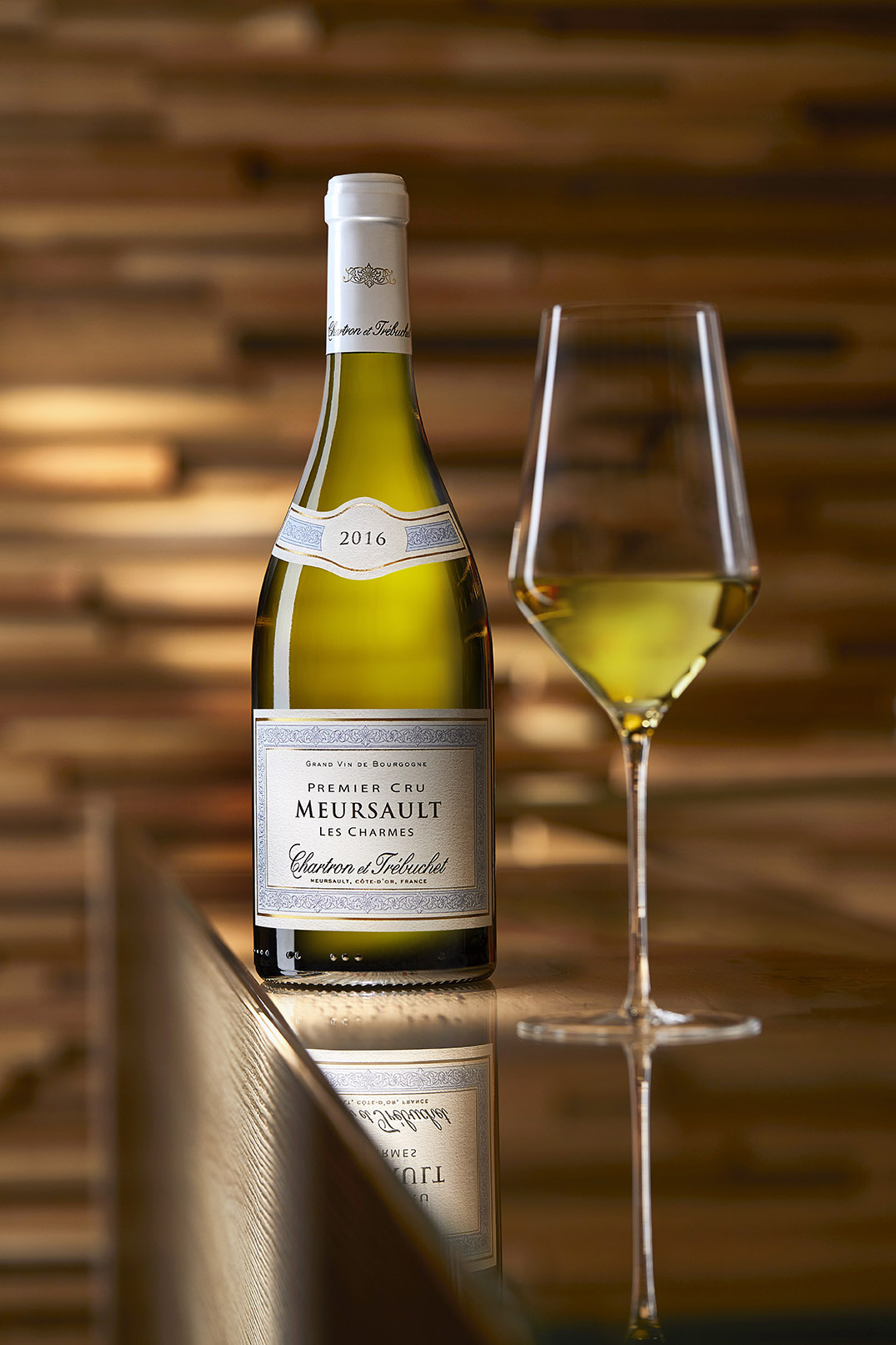 Since its creation in 1984 by the owner Chartron and the merchant Trébuchet, the Chartron and Trébuchet house has been located there Their common ambition: to develop the great terroirs of this Golden Triangle where they are located, between Meursault, Puligny-Montrachet and Chassage-Montrachet. The company quickly earned a reputation for quality among its partners in the gastronomy industry, which enabled it to develop its international activity in some twenty countries.
Here, in the heart of the Côte de Beaune, the vineyard of Meursault is a land of predilection for Chardonnay. Planted between 200 and 300 meters of altitude, the vines develop on exceptional Premiers Crus and Villages terroirs. Chartron et Trébuchet, today under the management of François Martenot, produces a wine of great quality. In its 2018 vintage, this light-colored Meursault with herbaceous and lemony aromas offers a gourmet mouthful of nuts, with a fresh finish that ends on a saline note.