"To paraphrase War of the Buttons ("La Guerre des Boutons) : "If I had known, I would have come"…. "
A friend gave me a pair of cufflinks for my birthday. From the moment I laid my eyes on them, and not just because I deeply love my friend, I felt that this object in its approach, its design and its beauty was special As I knew that other colors were available I went to the Bon Marché, the place where the purchase was made, to visit a small corner in the basement where I was received by a young woman who was really concerned about what it represented. There, everything started, when after a few words exchanged, I was proposed to speak by phone, as an evidence, to the creator. The object began to take on a dimension of humanity and of that something so rare when it touches the emotion.
How could I not be, when a man whose big smile I could hear, the commitment, the impetus, the bubbling, the attachment, not to say the tenderness that he had for his Art, spoke to me by telling me that from tomorrow, the whole of what he had, would be at my disposal instead of this call; and that if I had a little time, a meeting would be even more beautiful in his ravishing boutique workshop of the street of Charlemagne.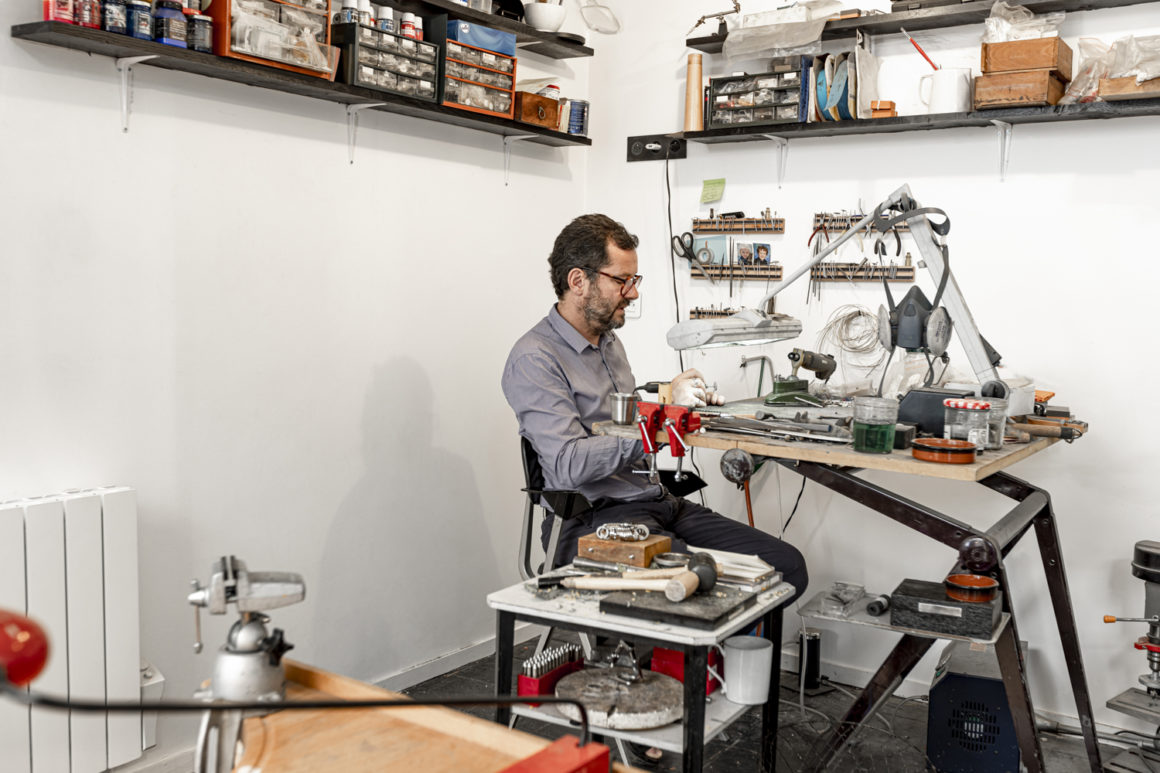 It's been a long time since I counted the hours for a meeting. Going to this corner of the Marais, also allowed me to discover a Japanese pastry chef and a Lebanese ice cream maker that I hope to tell you about soon… And it gave me the opportunity to remember the first words of Samuel Gassman: "when you don't know the technique of a craft… You just have to meet the creator to know.
I met a man with a perpetual smile, with an incessant will to share and to make discover his so personal universe. He tells me that he arrived there "inadvertently". He was a journalist in contemporary art and after his director was fired, he found himself with a new team and was asked to do a report on the smallest element of the male wardrobe: the shirt button.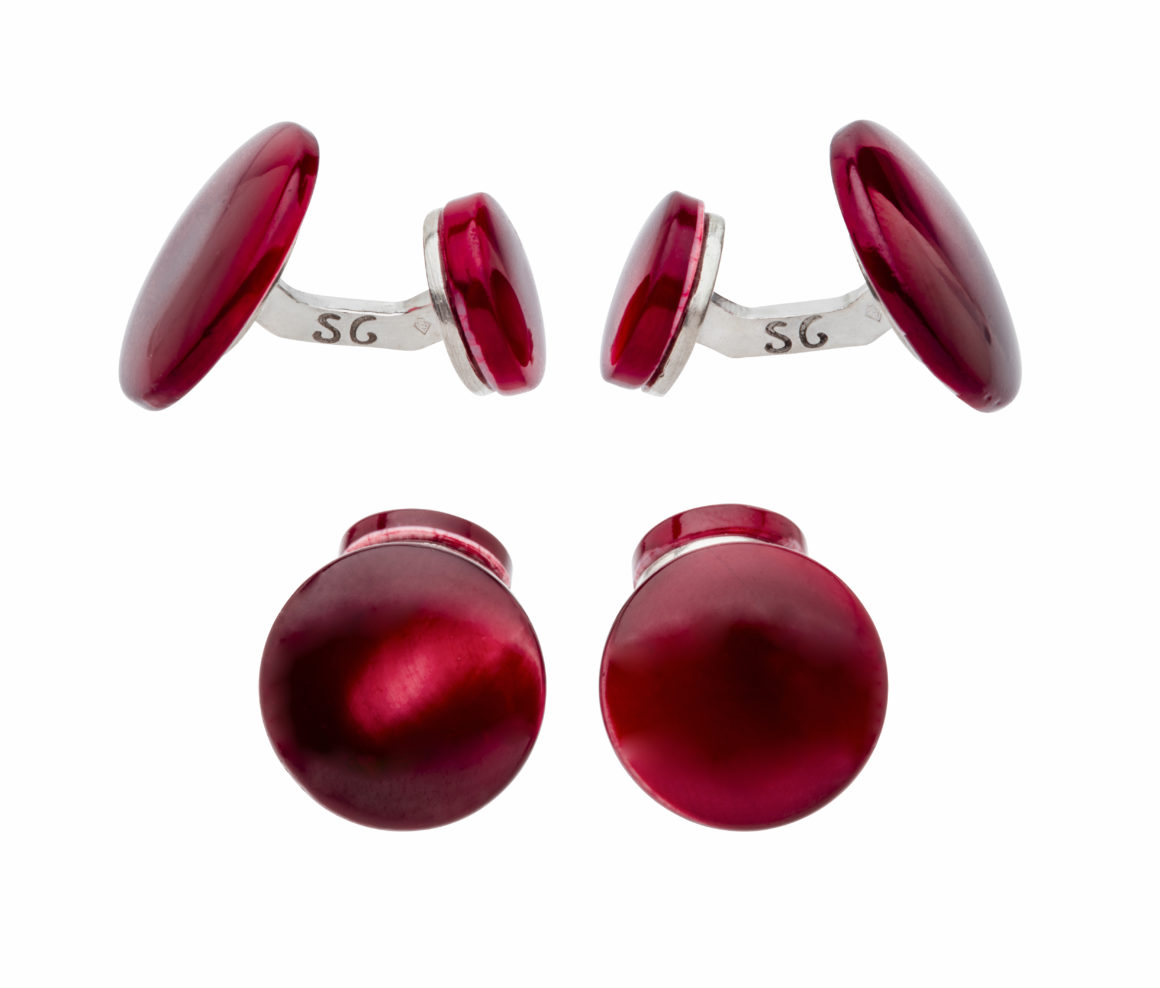 He discovered the dress codes before the bourgeois revolution, which explained, even codified, imposed the way to dress in the first place, through the desire of the king. If one was connected with the court, one was entitled to certain colors or embroideries and if one was bourgeois, the Blue…And this set made up the famous "Lois Somptuaires". They lasted until the creation of the department stores where many codes and new constraints emerged; but the man's button remained a disk of 11mm diameter, in mother-of-pearl, for the day, with a bead.
Because in this blessed time of the dandies, there were five vestimentary moments associated with the outfits, for the day, for the evening, for the sport, for the apparat and the neglected clothing for the morning at home. These five categories were associated with materials, cuts and shapes… The shirt button respected these five categories. During the finalization of this documentary Samuel tried to see if any buttons met these codes… And they did.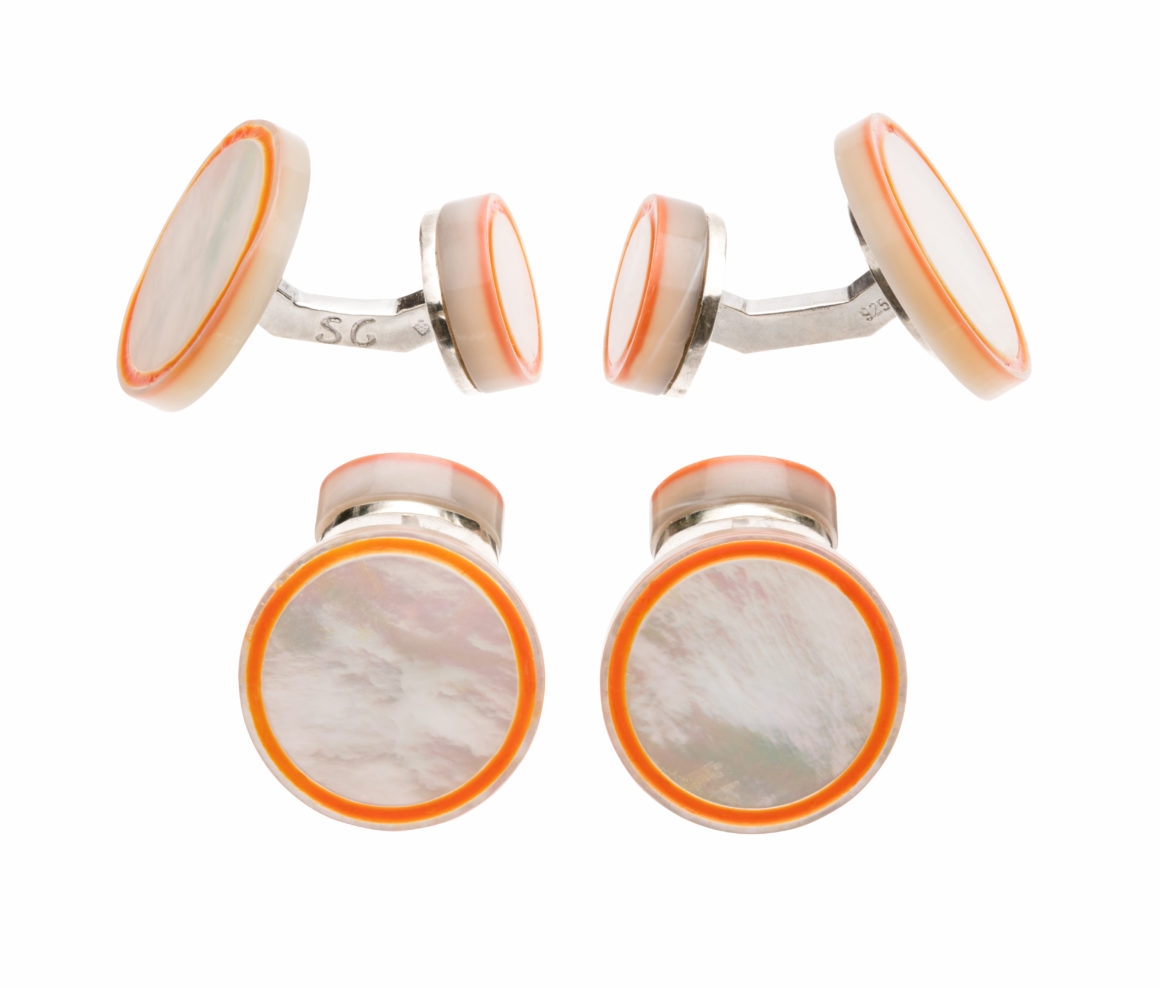 To try to deepen the subject, he had objects produced in the mother-of-pearl museum in Méru (a nice idea for a visit north of Pontoise), to try to explain his point. This gave rise to 250 objects which, while filming them, tried out a lot of things and explored many different paths. This says a lot, already, about the perfectionist side of the man.
He then left with these objects. How beautiful they were; and while looking at them often, a friend told him: "It looks like a cufflink" and "that he would like to have one as beautiful"… And it started with this word, this desire, with a first realization starting from this mother-of-pearl button… Which remains the stylistic mark of the house.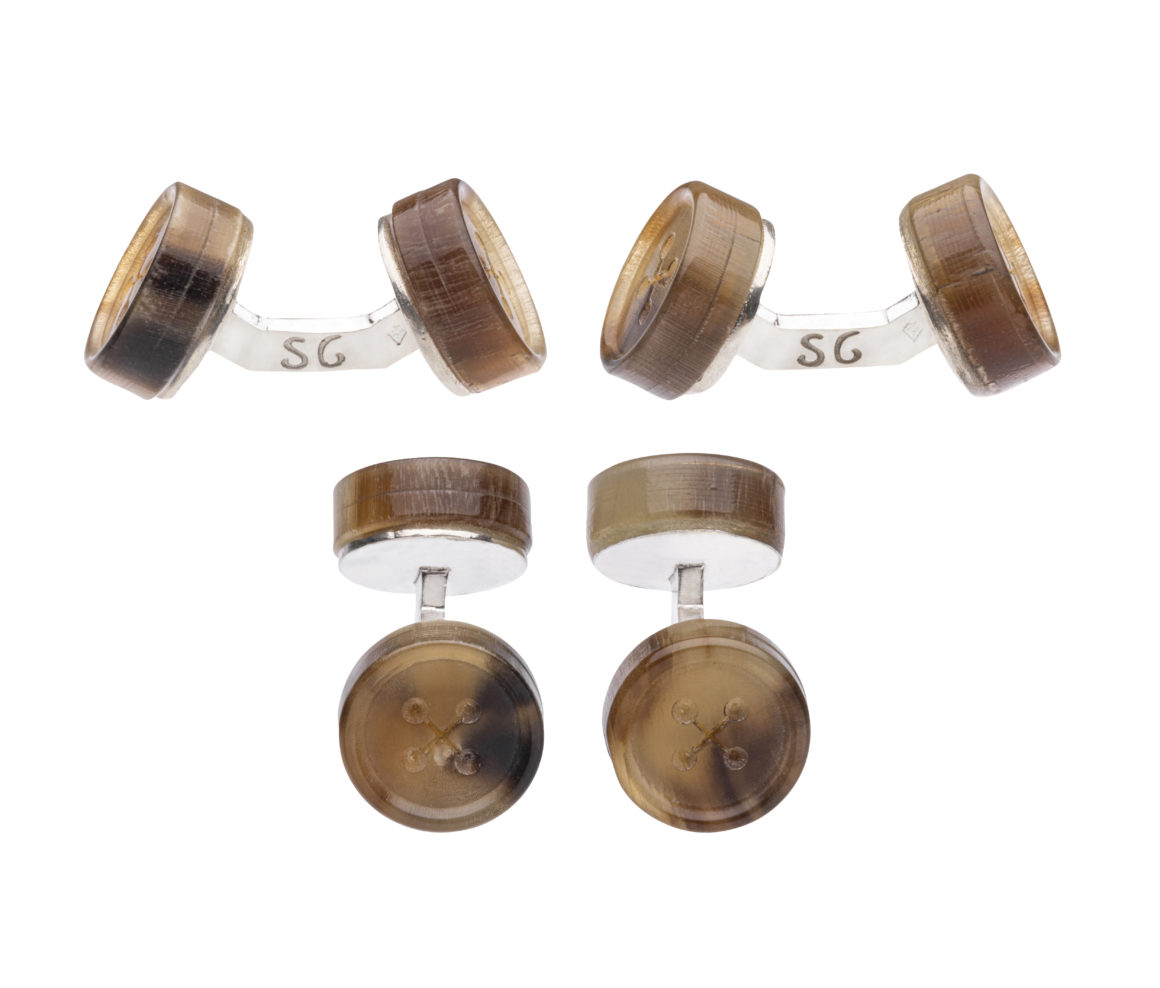 But the story is even more wonderful. A few weeks later, these first cufflinks were so beautiful that representatives of the most famous so-called luxury stores in the world, such as Bergdorf Goodman, or Neiman Marcus asked him to imagine a collection by telling him: "If one day you want to become a designer, contact us"!
Life sometimes gives you gifts where you least expect them, and having found himself without a job at that moment, he thought it might be time to say "Yes". His first three questions were: "What is fashion?"; "What is a cufflink?"; "What could a collection of cufflinks be like?" and most importantly, "How would this creation be him?" and "How would it tell a story? He locked himself away and studied the history of fashion and men's clothing and discovered how exciting the cufflink is and above all, that no one cared about it anymore!
For him, the immense happiness was to imagine and realize objects, which were often made with various materials and to give back to this tiny accessory its letters of nobility. It all started with mother-of-pearl that reminded us of a shirt button. It had to be there but not only her. The style of the house is to make sure that they are, in the end, the most discreet as possible because it is his view on the male elegance.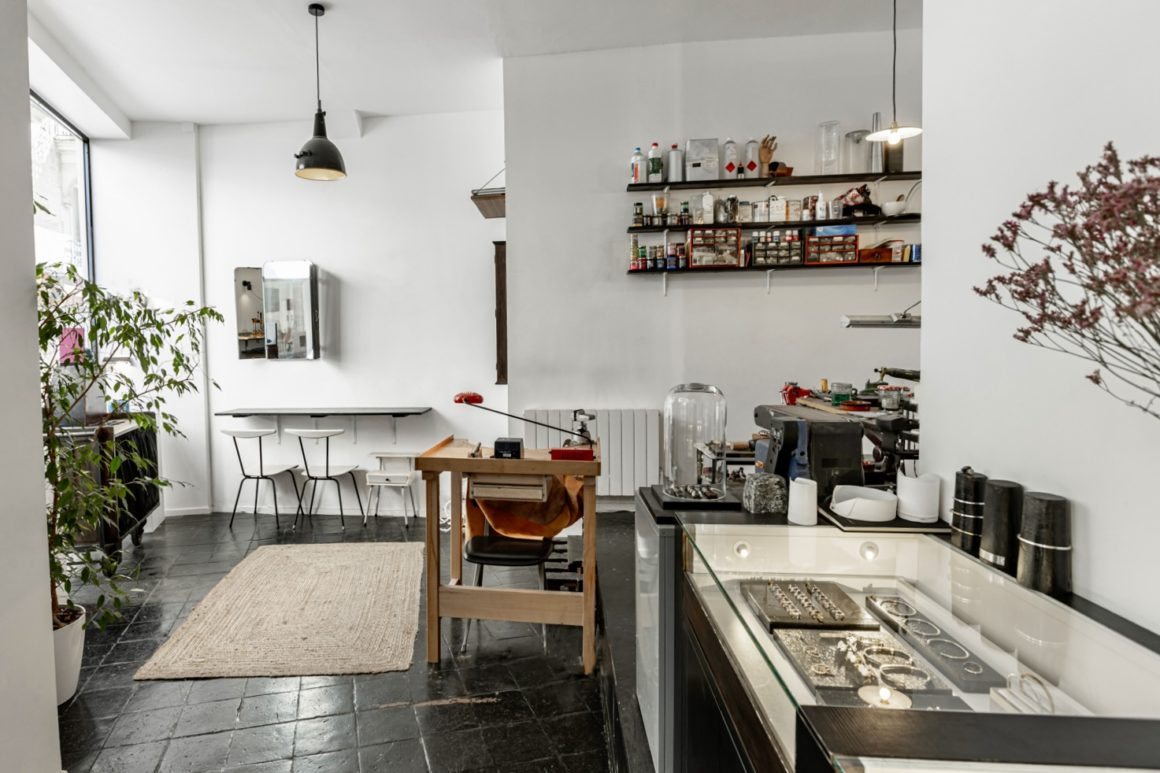 Always trying to develop creations that will be the most secret in the most beautiful materials, but just for oneself… A beautiful definition of great Luxury! Each time, we ask ourselves how to produce an object that makes sense, the most exceptional possible, but that we can wear every day, without question, that is noticed only by a few, in the idea of those old Italians that we love so much, for their clothes that are thought out even in the heat of the day and that give them an unequalled elegance.
Samuel is a passionate person, he doesn't sleep much, thinking all the time about what he is going to create. He tells me that "it's incredible to think of an object at night and to realize it during the day". In this approach where excellence is in every detail, all his suppliers are in Ile de France, an essential criterion for him. For 10 years he has only had large customers, in a hidden workshop. Today, in his adorable store on Rue Charlemagne, he wanted to be in contact with enthusiasts. It is the health crisis that allowed him to have time and to have his own store… Now for the first time in 2 years, he sees people coming to him to buy cufflinks and to wear them… How he loves it, in this more customization, this more made-to-measure…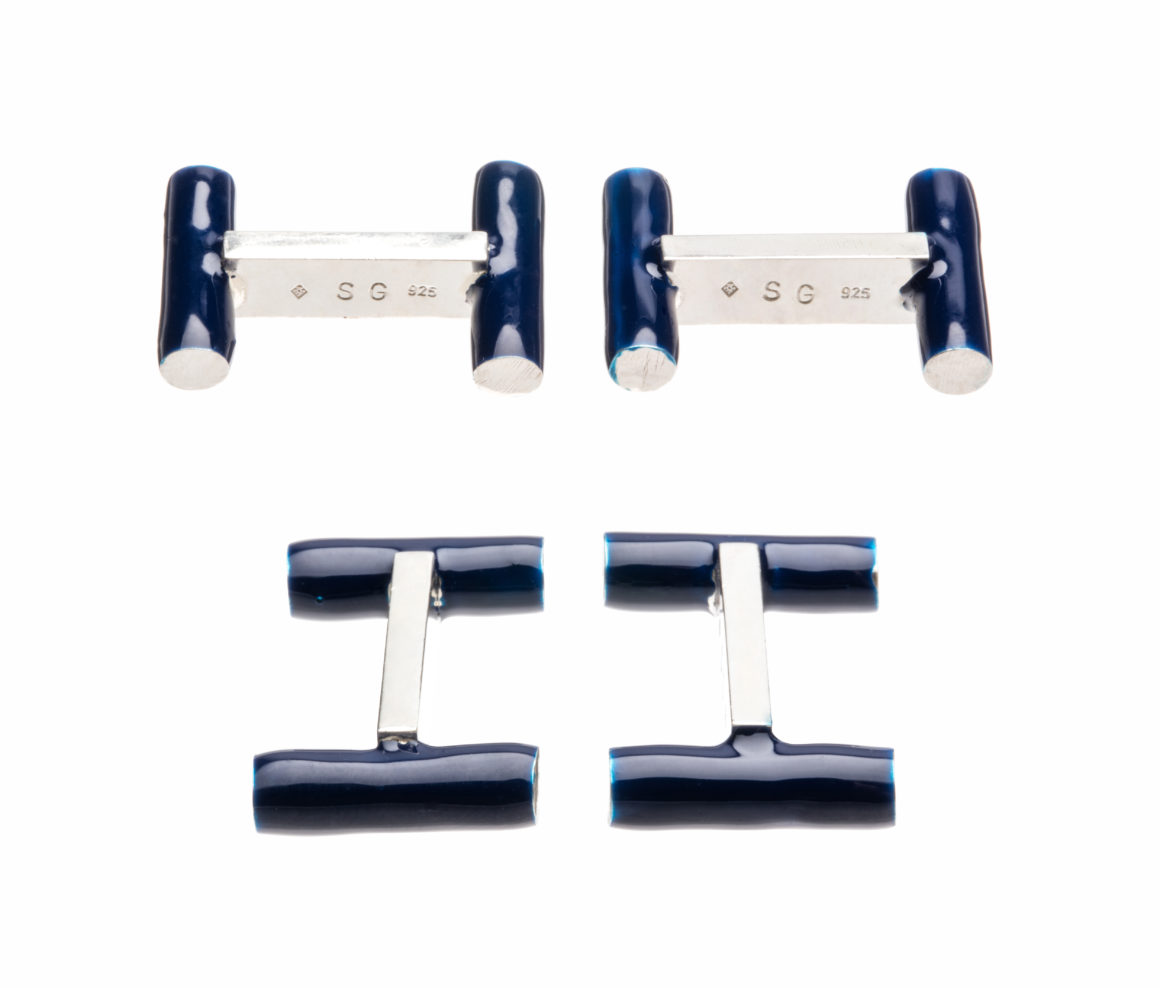 What is dearest to the heart of this cultured man who has spent his life in all forms of art is not to create a desirable, compulsive or fashionable object, that is not enough; it is not to create a manual, non-industrial object, that is not enough; it is to create an object of French taste, of an ideal luxury and of a very high quality. This is what must connect and motivate all his collections of refined, exceptional and discreet objects.
I loved this meeting, this touch of madness, this love of culture as a common thread, this creativity that always dares everything, this commitment to unique pieces with materials so alive and I will end with one of his shares that best sums up the vision and love of his profession when he tells me that "He works to the sound of Champagne" because when people open a bottle, they wear cufflinks … So let's drink bubbles for the pleasure of wearing cufflinks Samuel Gassman often.
Xavier
Samuel Gassmannn
1 rue Charlemagne
75004 Paris
Phone : 01 77 32 63 27