It's the sales. For every watch purchased, De Bethune offers you the second. Or almost…
Olivier Müller
Two-sided watches are not a novelty, but novelties in two-sided watches… are rare. Technical products for an atypical fringe of collectors, they are, like left-handed watches or regulators – a dial for each hand -, hobbies that thrill a small portion of enthusiasts. The most vivid example of this type of realization is Jaeger-LeCoultre's Reverso, which is essentially two-sided, and on which the Manufacture has been deploying dual movements for decades – the aptly named "Duoface" models. More elitist: Bovet, with only limited series of high technicality, in a distant echo of the pocket watches that the manufacture made at the beginning of the 19th century, just like Patek Philippe and Audemars Piguet. Closer to home, Hamilton also did the exercise with a playful Jazzmaster, for just under 4,000 euros.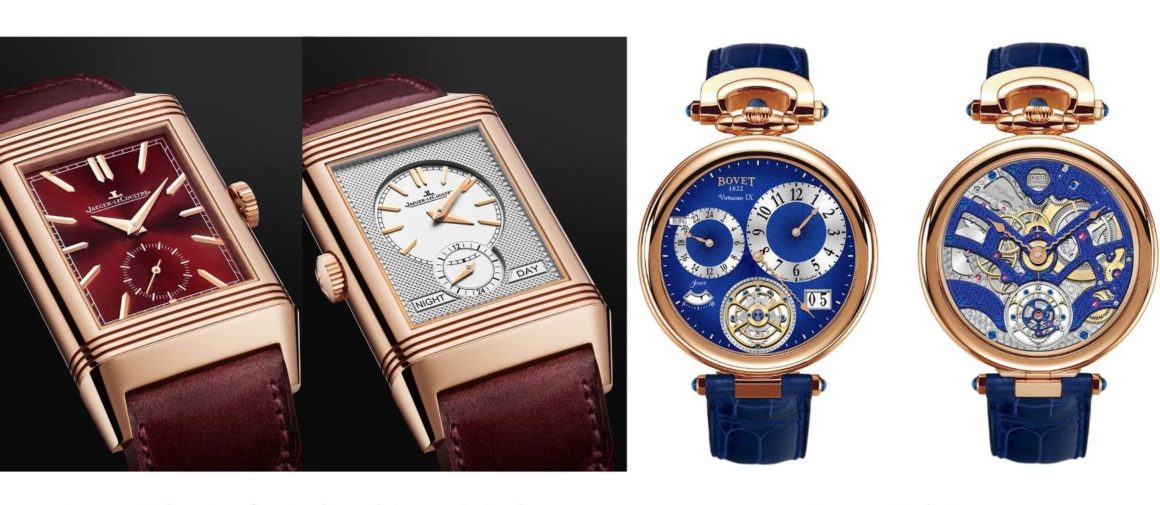 The independent manufacture De Bethune is blazing a new trail: very modern, dynamic – and without any historical roots. This is a pure 2021 creation. The initial inspiration was to create a watch with two very different identities, the aesthetic aspect of which guided the technical design of the new caliber developed entirely within the manufacture in Auberson, in the Swiss Jura.
This "DB Kind of Two Tourbillon" has a sleek and contemporary dial design on the first side, with the hours and minutes in the center, a tourbillon at 6 o'clock with a 30 seconds indication. A thorough work of integration of the polished and curved forms, of the matt and glossy parts, of the different thicknesses and levels, offers an optimal feeling of space and volume. On the other side, it is a dial with a more classic aesthetic inspiration, featuring a finely hand-guilloché central part, surrounded by the numerals already present historically at De Bethune on the DB8 and DB10 dials. The whirlpool with its second has disappeared. Here the hour, minute and second hands are all positioned together in the center.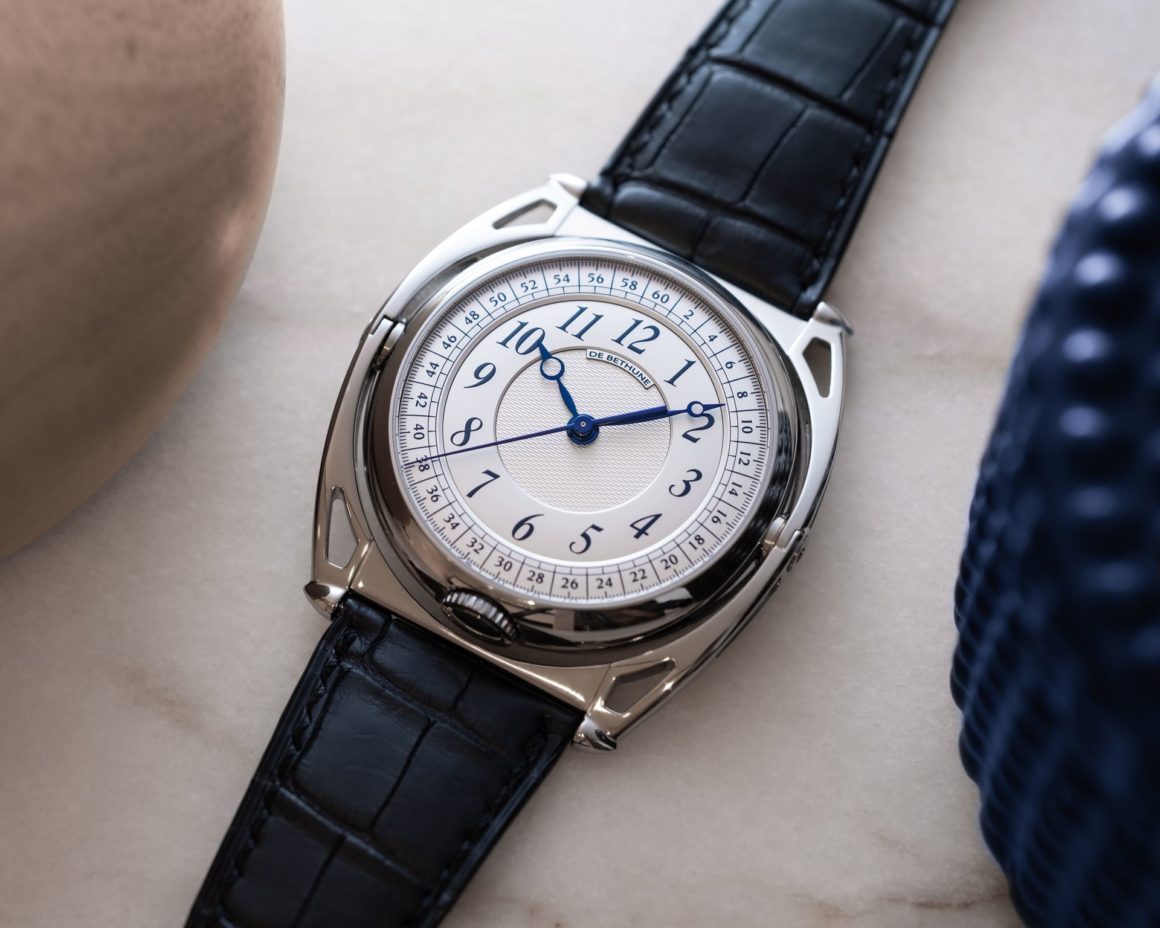 Our opinion: "An unexpected creation: the "DB Kind of Two Tourbillon" is a pure De Bethune, with an assertive personality and high-level technicality. The tourbillon is fast – 30 seconds -, made of titanium, with a silicon balance spring. Watch lovers of the XXIst century will appreciate this. We also note a power reserve of 5 days, a challenge for a high-frequency movement – 36,000 vibrations per hour – and with a tourbillon twice as fast as normal. Finally, we appreciate having the seconds hand in the center on one side, and the other at 6 o'clock. The same hand in the same place on both sides was technically much easier, but De Bethune did not spoil our pleasure nor did they skimp on their efforts to offer two "seconds" in two different places. The fact remains that at 215,000 CHF ex VAT, this new "DB" is a watch object for very discerning connoisseurs and off the beaten track." Olivier Müller