In France there are almost as many cheese brands as there are soccer team coaches. However, there is only one "Secret Field" camembert. A unique and rare cheese. Made the old fashioned way with love and in very small quantities. The best in the world for connoisseurs. Meeting with its creator, an aesthete of taste and naturalness.
By François Tauriac
It is a small village in Normandy. One of these charming places as there are so many in the Orne and in France. With one difference, however. In the meadows, adjacent to the place, there are cows. It may sound unbelievable, but ruminants are now much rarer in the open air than in commercials for industrial cheese. At La Novère, cows are everywhere and graze peacefully. Normal, we are at Patrick Mercier, the king of organic Camembert. And milk has been produced here for several generations.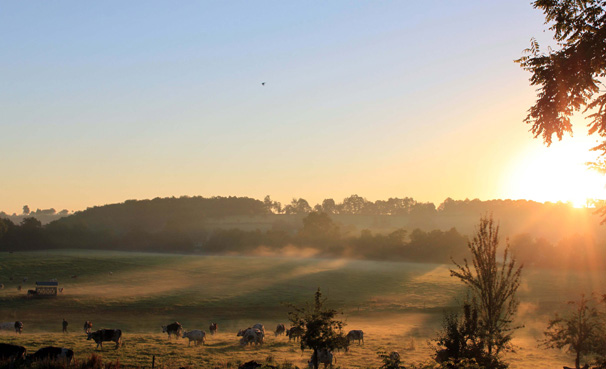 A native of Normandy, Patrick has never lived anywhere but the family farm between Domfront and Bagnoles-de-L'orne. "I didn't have a passion for farming when I started," he confides, hiding behind his glasses and blond eyebrows, "but I passionately enjoyed being around my father, whom I admired." Out of love for him, he went into dairy farming. When Patrick was only twenty years old, his father died of a devastating disease. Shaken to the core of his soul, he nevertheless continues to perpetuate the gestures that he has learned and that he was taught at school. "But it was during the mad cow crisis in 1995 that I became aware of the problem". He then discovered the opacity of animal feed. "I was like everyone else, I didn't know what I was feeding my animals and I was just perpetuating the post-war philosophy: produce to feed."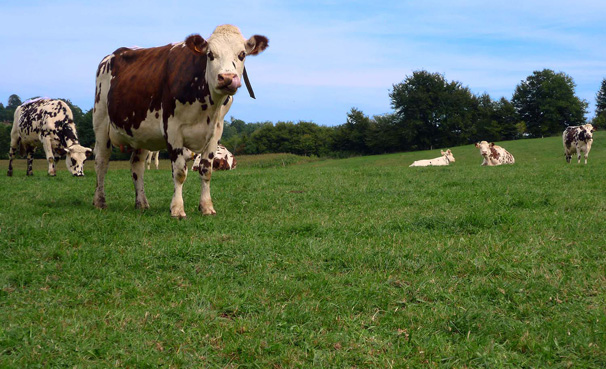 Tetanized by the international crisis and the suicides among farmers, wavering on his certainties, he decides to take another path. He stopped feeding silage to his animals, judging this mixture of fermented grass, corn, soybean cake and rapeseed to be unbalanced. Then he puts his cows back in the meadow. Two per hectare! When the quality of his organic milk improves, he tells a friend. I dreamed of making my own raw milk cheese, so I went to see a Lactalis cheese maker, there are some good ones," he jokes. He introduced me to his father, a retired cheese maker. With him, I tried to make farmhouse Camembert." At first, his milk was almost too rich, so his cheeses looked like Livarots. Then by dosing – 1.8 liters per cake – he manages to produce magnificent Camemberts. Thick, generous cheeses with hemmed edges and pigmented, downy skin. The Rolls of the calendos. "But it wasn't so easy, I had to fight against the laughers and the formatted minds, the lobbies too."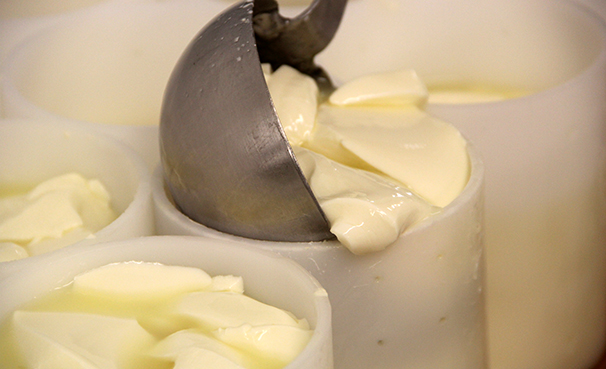 15 years later, successful, praised by specialists and especially by gourmets, Patrick has not lost an ounce of his humility. Not an ounce of its simplicity. And above all, he has never sold his soul to the devil. Despite the demand, he only produces 700 cheeses per day for 100 cows, when he could make three times that number. An outstanding raw milk PDO cheese. This is one of the reasons why the "Champ Secret" is only sold in cheese shops or in certain caterers, whereas the great chefs are now buying it. I'm a shy person," he says. So I don't know the lie. I would be too ashamed to deceive my world." That's why Mercier never stops. That he is every day with his cows, but also in combat, like a soldier of authenticity who fights foot to foot to preserve his difference and the fascinating know-how of our Norman soils. He looks like his passion, he just can't lie.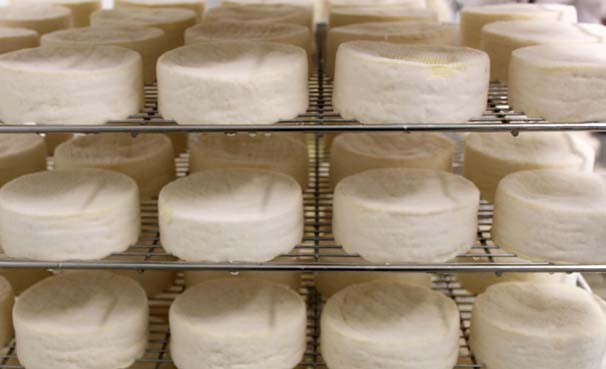 How to get there : In Dompierre, take the road between the 2 restaurants. Drive 3 km
approximately. Turn left, place called: La Novère. Follow the path to the
end. You have arrived.