Born in Touraine, the oil mill La Tourangelle perpetuates the artisanal manufacture of gastronomic oils of taste.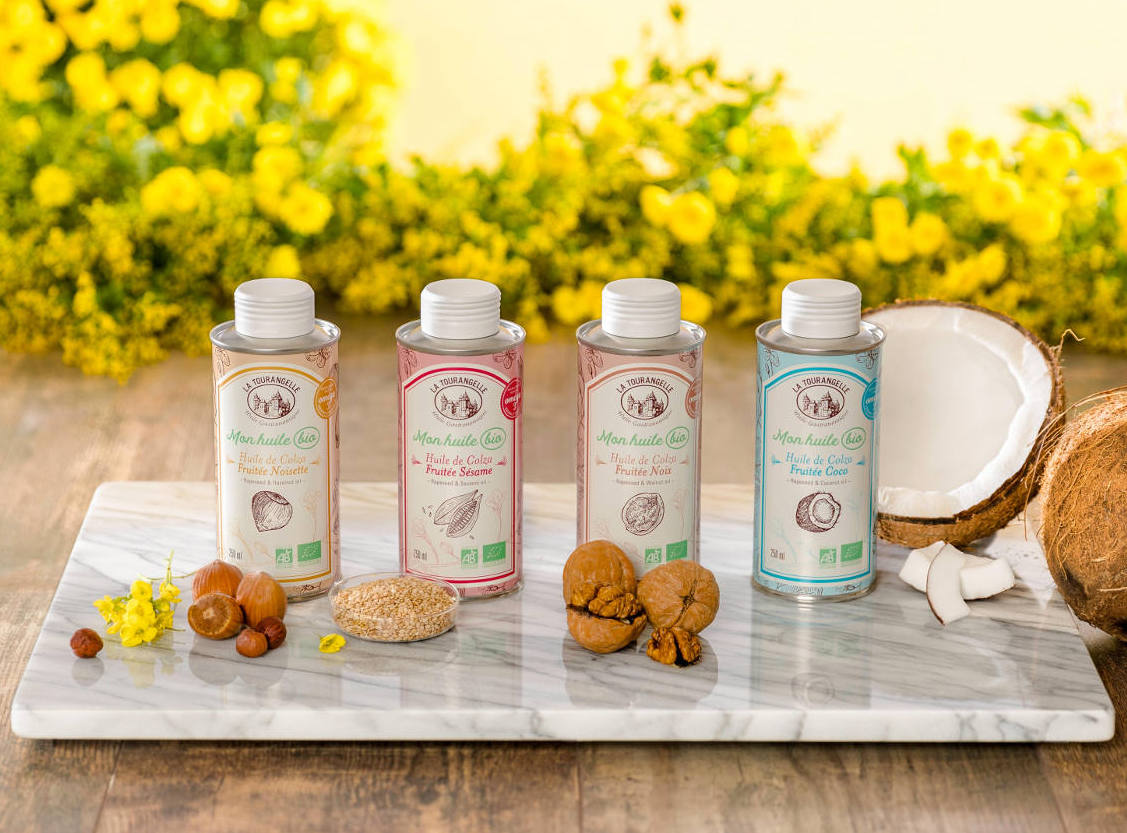 La Tourangelle claims an ancestral anchorage. "In France, the production of flavored oils is an old tradition. Originally, each village had a mill that roasted and extracted oil from walnuts, hazelnuts, olives or other fruits or seeds harvested by the farmers," the oil mill recalls. Now located in Allonnes, in the Sarthe region, in a brand new 7,200 m2 factory, the company perpetuates this artisanal production of natural flavor oils.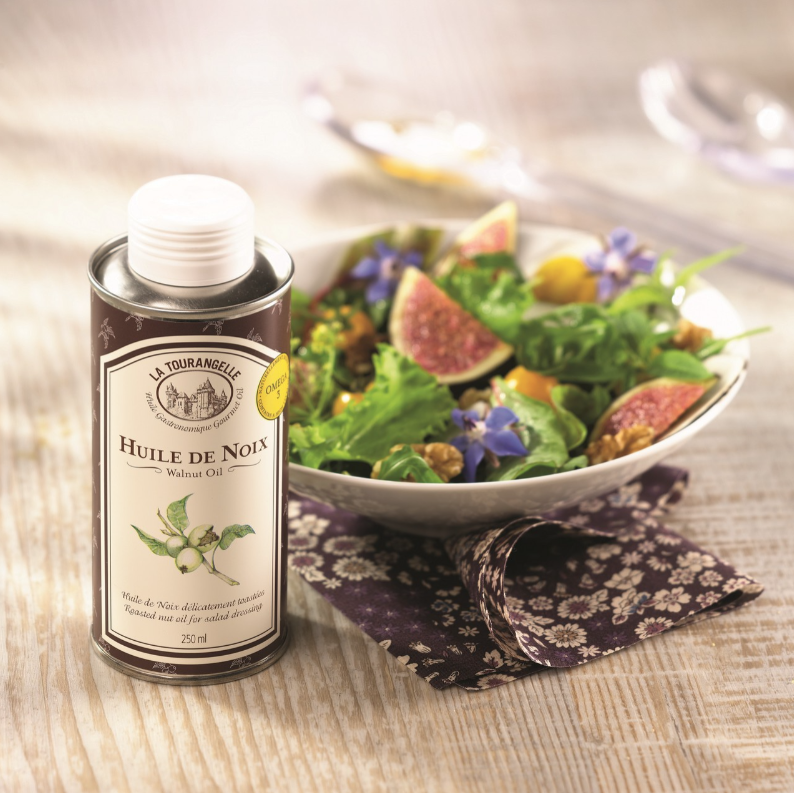 La Tourangelle, recognizable by its opaque and colored cans designed to preserve the benefits of the oils, has become an emblem of gastronomic oils. She has succeeded in reinventing her market by introducing flavors from all over the world.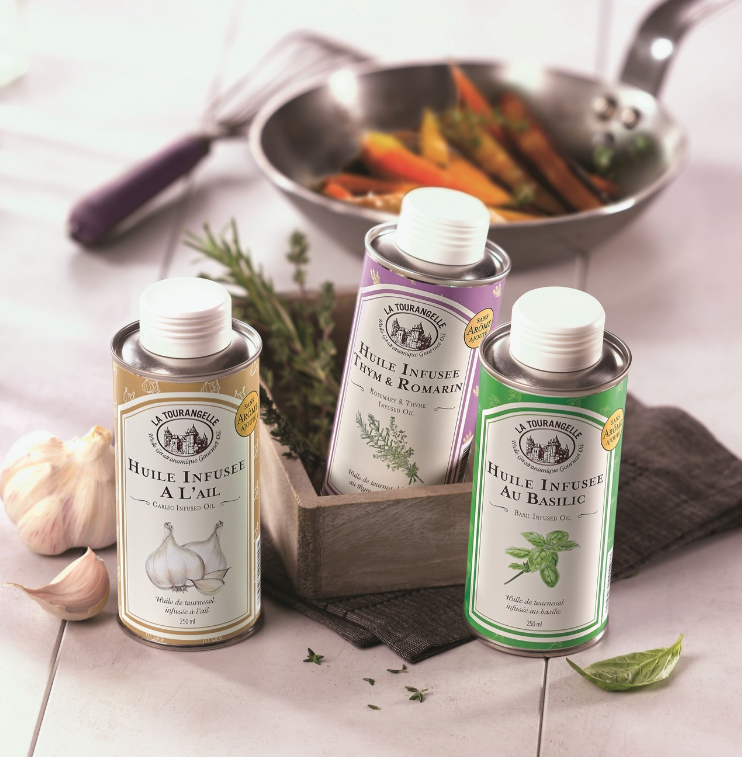 Thus, the oil mill articulates today its offer around several ranges: dried fruit oils (walnuts, hazelnuts, pistachios, almonds…) elaborated within its factory in the respect of the traditional methods by leaning on a control of the toasting and the pressing, speciality oils (avocado, pumpkin seed, sesame …) to discover the oils of the world, infused oils (with basil, rosemary, garlic…) elaborated on a sunflower oil base, as well as the aromatic creations (grape seed oil with white truffle, oil for Thai wok…). Since 2020, the company has also been offering a range of premium mayonnaises with original recipes made with its oils and French free-range eggs, all natural and without preservatives.