On the occasion of its 190th anniversary, the Norman manufacturer of high-end cooking utensils is launching Ernest, a historic set, and extending its universe to lifestyle and the home.
By Sophie Lamigeon
It's a family story, human values, a visionary success and a promising future. Mauviel 1830, a famous copper and stainless steel manufacturer, has long been a key partner in the world of fine dining. The most famous chefs have their own custom-made collection or put their initials on these high-performance products.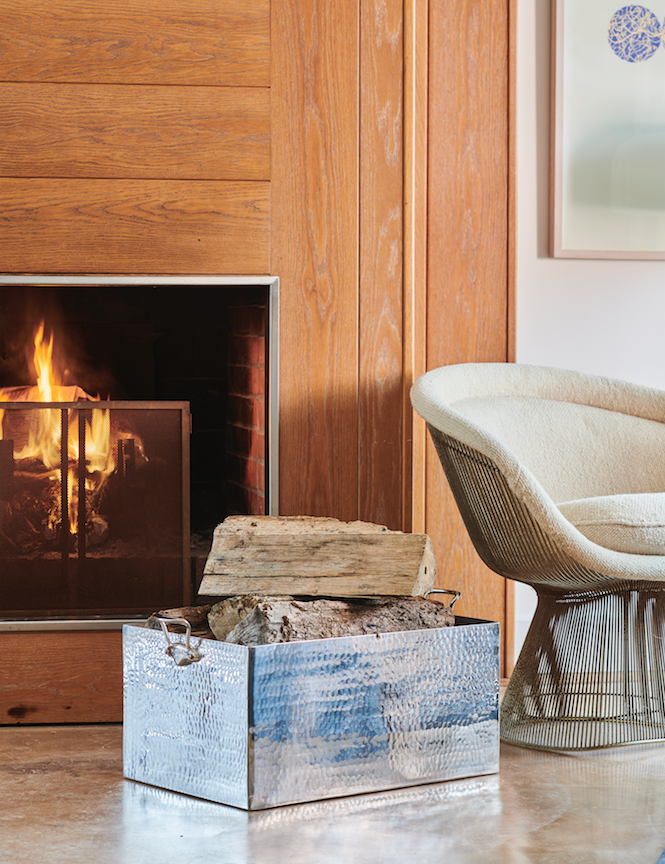 To celebrate 190 years of creativity, excellence, know-how and transmission, the factory has launched "Ernest", a nod to Ernest Mauviel, who founded the company in Villedieu-les-Poêles, the copper capital. With this exceptional set of design and functional objects, we are far from the copper bowls supplied to the French army at the beginning of the 19th century and the sets of pots and pans that equipped the kitchen of a luxury transatlantic named Titanic!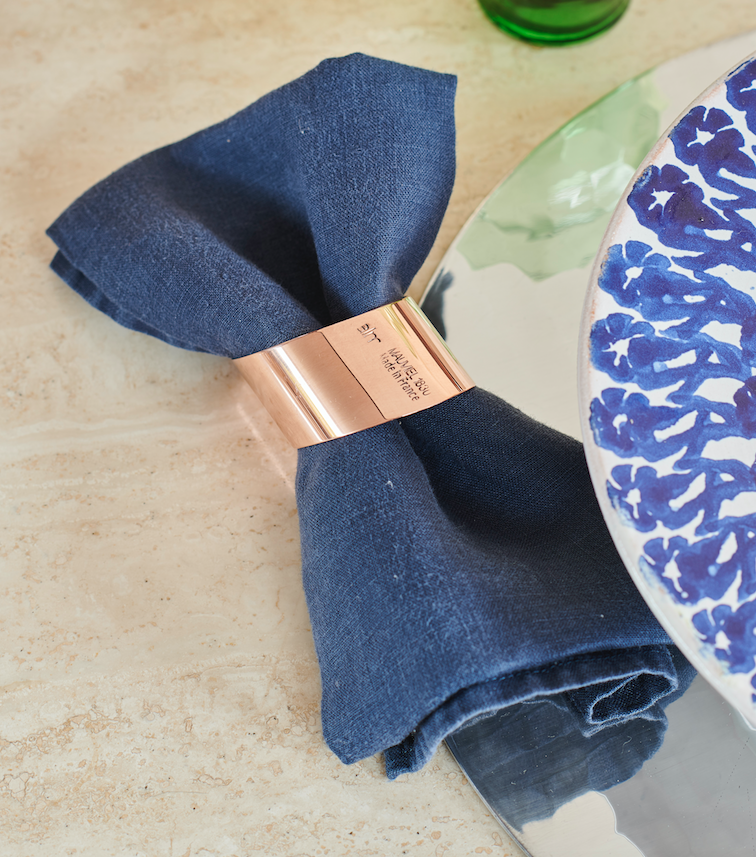 With Ernest, Mauviel 1830 happily enters the world of tableware and lifestyle. This set is a summary of the ranges, shapes and uses that the manufacturer offers in the most elegant, practical and efficient. Valérie Le Guern Gilbert, the seventh generation of the family business, and Adrien Lucien Marchand, the company's designer, have together created a series of cooking and serving items and culinary accessories that are both useful and attractive: egg cup, charlotte mold, napkin rings, pocket tray, candle holder, vase, fruit basket… The ten pieces of the Ernest Set are offered in a mirror-polished hammered aluminum case, which each person can then choose the use: planter, log case, toy chest… It is itself delivered in a wooden case signed by the Normandy manufacturer.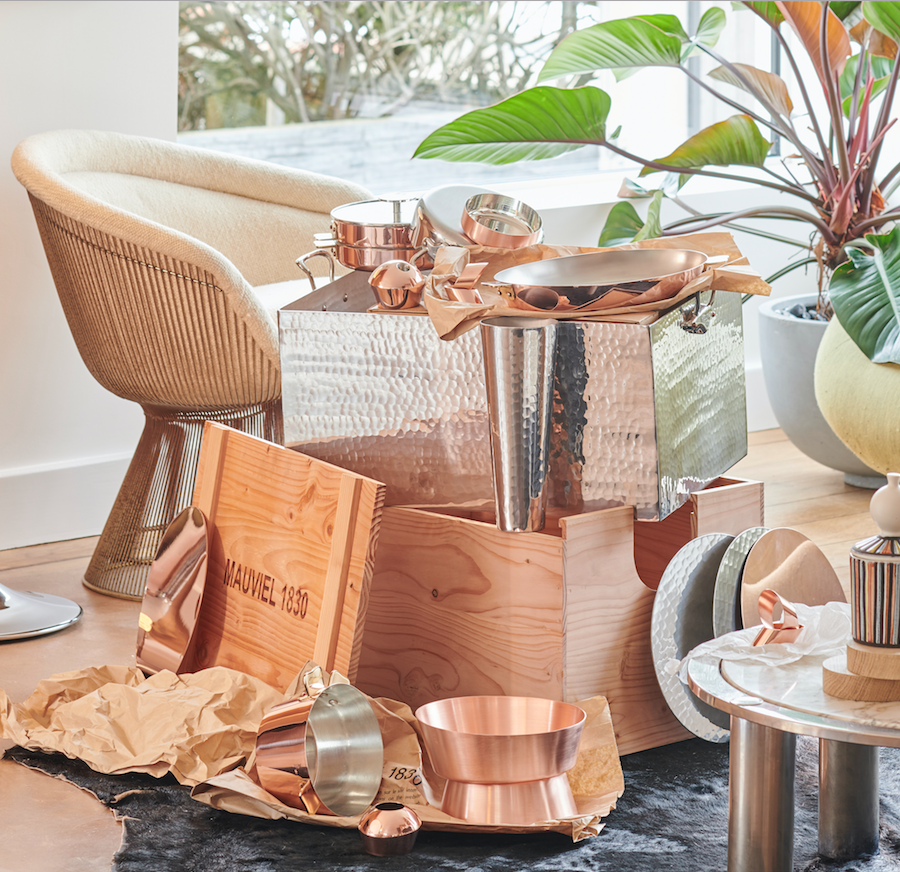 Mauviel 1830 has been awarded the Entreprise du Patrimoine Vivant (Living Heritage Company) label and is rich in its centuries-old heritage, making it an exceptional partner.