The manufacture with the crown has unveiled, this year, the new generation of its Submariner and Submariner Date, to which collectors are very attentive. A real gamble for Rolex, consisting of to make these models grow without breaking anything of their historical heritage.
Olivier Müller
It's not every day you get to touch an icon. This is precisely what makes it valuable: its durability, its stability, its ability to go beyond fashions and trends. For some, a safe bet. For others, a safe haven, an investment of the heart as much as of reason. Rolex is one of the few companies that can do both, as its collections have written entire chapters in the history of Swiss mechanical watchmaking. More than any other, the Submariner embodies this long tradition of craftsmanship. A tradition which, today, is renewed.
Case patented in 1926, model released in 1953, 1969 for the model with date. This model has established the fundamentals of the diving watch! The new generation of the Submariner and the Submariner Date, water-resistant to 300 meters, is therefore based on over 70 years of technical and stylistic achievements.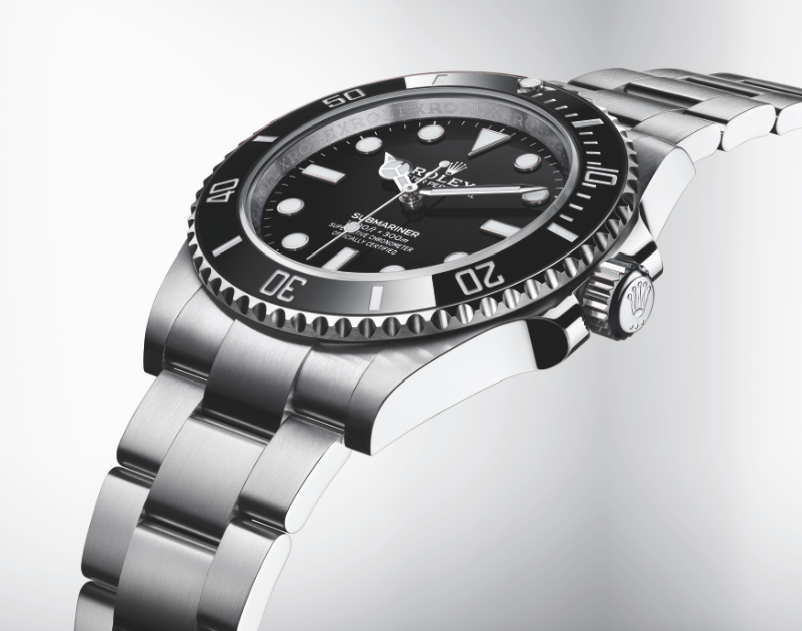 These two watches now feature a redesigned case that has been slightly enlarged to 41 mm in diameter – the shapes of which are highlighted by the light reflections on the sides of the case middle – as well as a bracelet with revisited proportions that features refined horns. They are respectively equipped with the caliber 3230, unveiled by Rolex this year, and the caliber 3235 – which has the date function in addition to the time – introduced in the Submariner range for the first time. The power reserve increases to 70 hours, which is more than 50% more autonomy compared to previous models.
Historical aesthetics
Faithful to the historical aesthetics of the model, the new Submariner in Oystersteel steel has a black dial and a rotating bezel with a black Cerachrom disc – the most famous "full black" version of the Submariner. On the version with date, this dial is offered with green or blue bezel. Finally, Rolex unveils a yellow Rolesor declination – a combination of Oystersteel and 18-carat yellow gold – with a royal blue dial and a rotating bezel with a blue ceramic Cerachrom disc.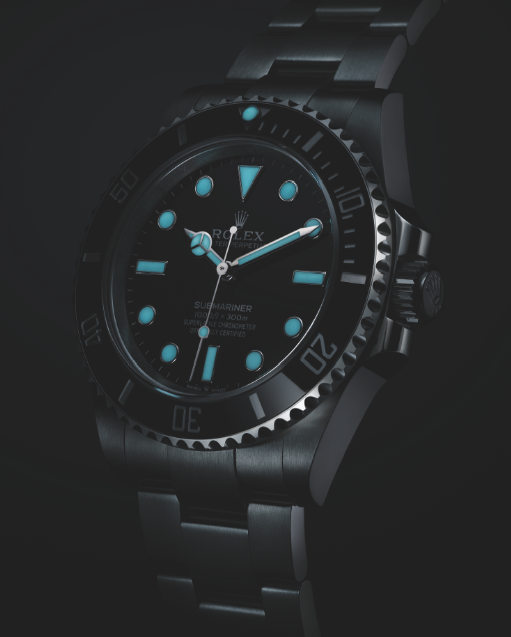 Like all Rolexes, the Submariner and the Submariner Date are certified Superlative Chronometer, which guarantees their performance at the wrist. They also feature the Chromalight display: the hands and indexes are covered or filled with a luminescent material which emits a blue glow when the watch is in the dark.
Our opinion: "A little extra millimeter and a host of barely perceptible details: Rolex remains true to its image of a brand that never deviates from its path, even if it means tiring some with its highly predictable character. Nevertheless, the "Sub" is an icon that will cross generations – the watch that we will leave to our children and that, even now, will remain perfectly fashionable. At 7,650 euros for the black dial and black bezel version, it is quite affordable considering its promised longevity. For lack of originality, the Submariner remains a pledge of elegance and a rigorously essential piece that Rolex has managed to evolve with tact and intelligence." Olivier Müller