The French whisky Bellevoye launches a prestige box based on its latest product: Bellevoye Vert with calvados finish.
With the holidays approaching, Bellevoye is unveiling a prestige boxed set of three of its premium whiskies, offered in 20 cl. bottles, including its latest addition: Bellevoye Vert. It is a lightly peated triple-malt, matured in old calvados barrels, with aromas of candied apples slightly caramelized. Bellevoye Vert is full-bodied and fresh with a long finish of wood and tobacco. Bellevoye Noir, a peated triple malt, is also offered, as well as Bellevoye Prune, a non-peated triplemalt, matured in old plum barrels and with a remarkable fruity intensity.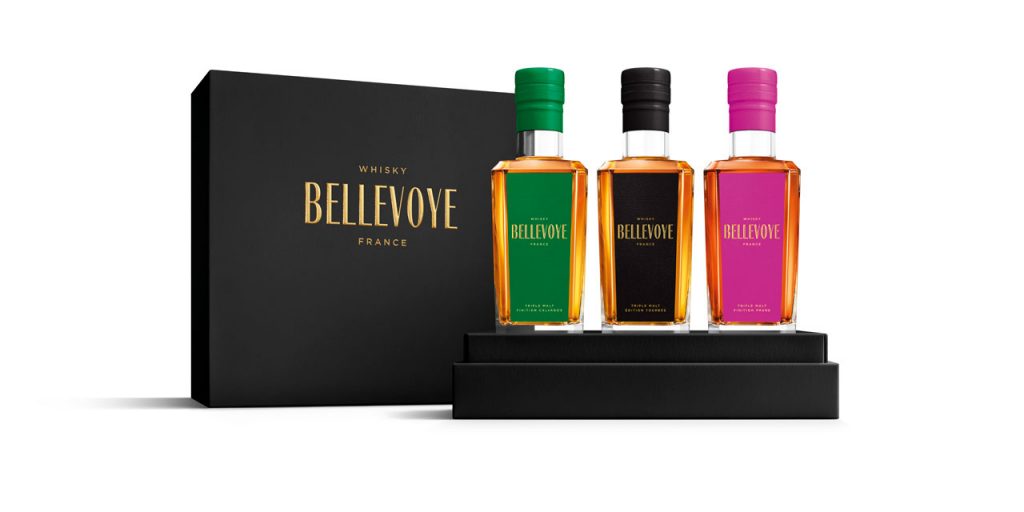 The French whisky brand, which is part of a beautiful growth context for French whisky, was born five years ago and is the spearhead of the sector in France. Served at the Elysée, it is also offered in Air France business classes and in first class.