Hublot celebrates its 40th anniversary. Launched in 1980, it has, under the impetus of its owner Jean-Claude Biver, shattered many established codes.
By Olivier Müller
Forty years old, in watchmaking, is a pre-puberty age, compared to the great secular houses like Patek Philippe, Audemars Piguet or Breitling. Nevertheless, in its short life, the Hublot brand has accomplished many miracles.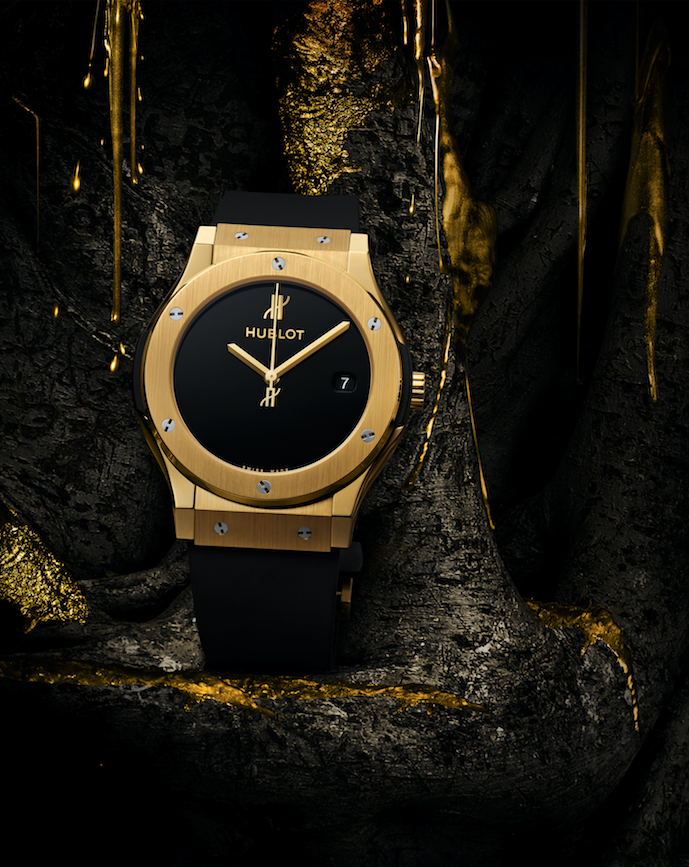 Born in 1980, she immediately stood out by the adoption of rubber as a luxury sign. The watch "Hublot's founder, Carlo Crocco, was in his infancy, has the funny idea of combining precious metals and rubber bracelets in watches whose case looks like a ship's porthole.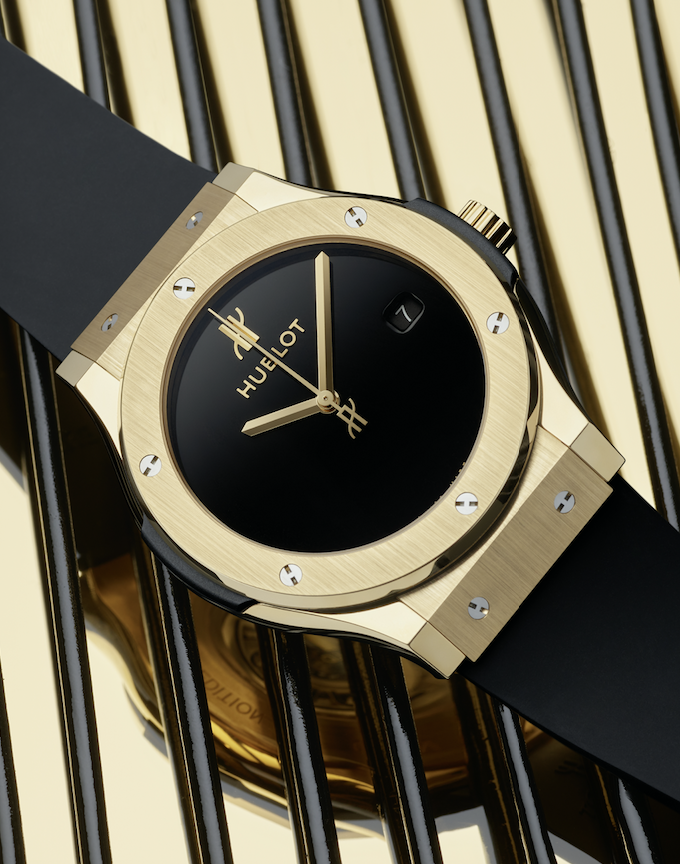 Other brands quickly adopted this concept. The consecration came from the choice of Hublot by many royal courts: the kings of Greece, Spain, Sweden or even the prince of Monaco all acquired a copy.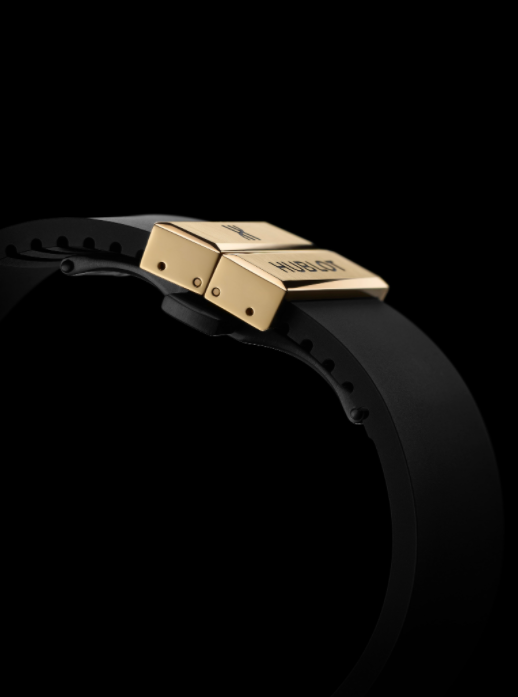 Without being a mass success, the brand finds its place in the watchmaking landscape. However, Carlo Crocco, gradually devotes more time to his foundation. A providential man will buy Hublot: Jean-Claude Biver.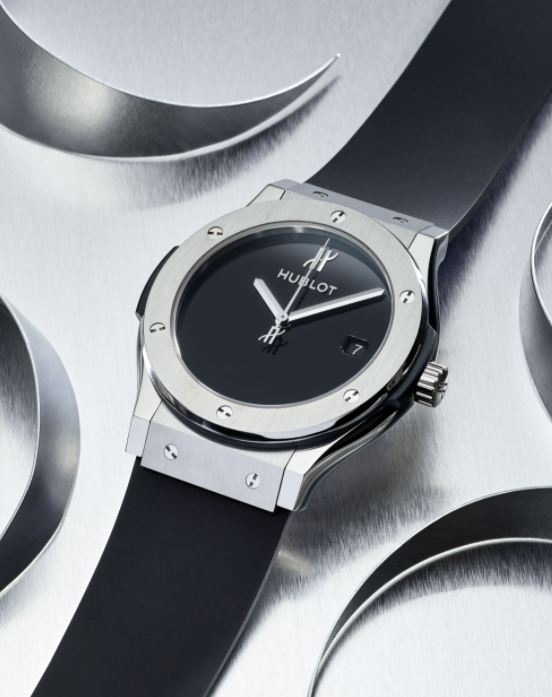 The rest is history: the man who had just sold Blancpain was going to put Hublot into orbit, spend 15% of his turnover on marketing, sign partnerships with all the world's soccer stars, leagues, drivers, sprinters, artists. The watches of the Biver years are hypertrophied, hyper technical and… hyper sold. In 10 years, the small brand built a gigantic factory in Nyon and happily exceeded half a billion Swiss francs in sales. It is one of the most dazzling successes of the 2000s, acquired in 2008 by LVMH.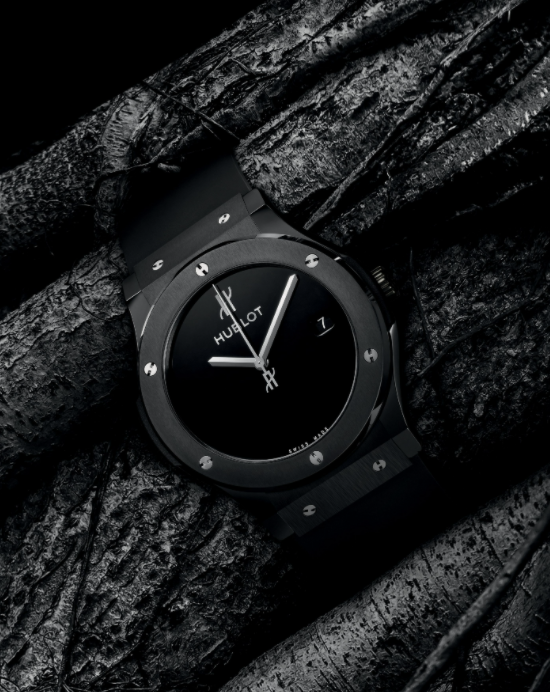 It is to celebrate the first days of this adventure that the brand is unveiling today three new models "Classic". The black polished lacquered dial displays an ultra sobriety distracted only by the presence of the faceted hands, the H logo and Surface-mounted porthole.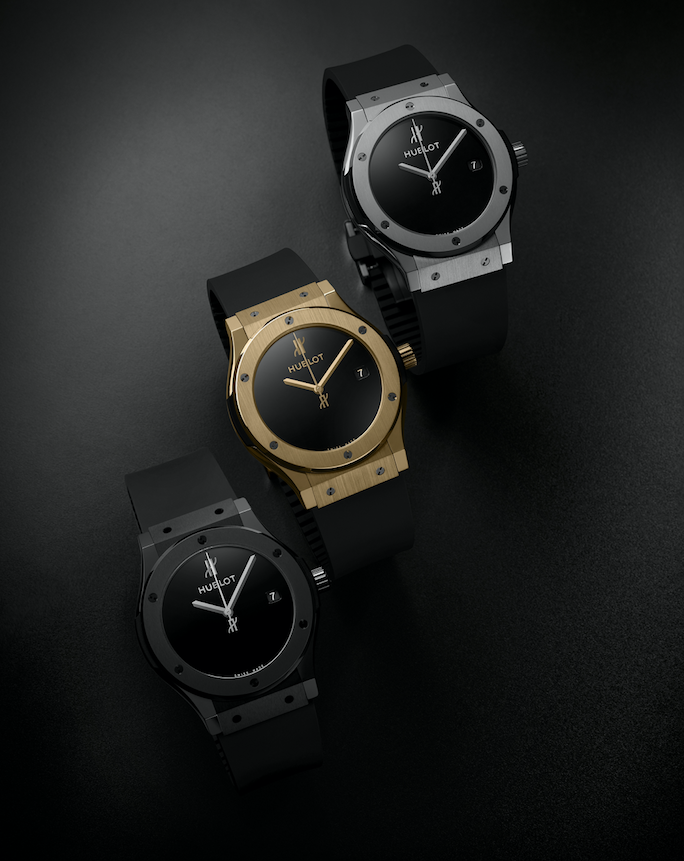 The 45 mm case in yellow gold, titanium or black ceramic is crossed by the famous screws on the bezel and equipped with a sapphire back, all worn on the unchanging rubber strap. Charles Crocco, founder of Hublot, wanted it to be practical, resistant and portable in all circumstances. Today, the myth is back.