Caveasy offers smart storage units connected to a range of services to manage your wine cellar.
By Romain Rivière
Although it is part of the national heritage, wine remains a complex product. Managing a wine cellar requires discipline and knowledge: keeping an up-to-date inventory, finding an organization, watching over storage conditions, monitoring maturity or even knowing the basic rules of food and wine pairing make up the wine lover's checklist. However, technology can help. This is what Caveasy offers, through its connected storage for bottles. His idea: reinvent the cellar and take care of everything, in order to free the consumer from this management.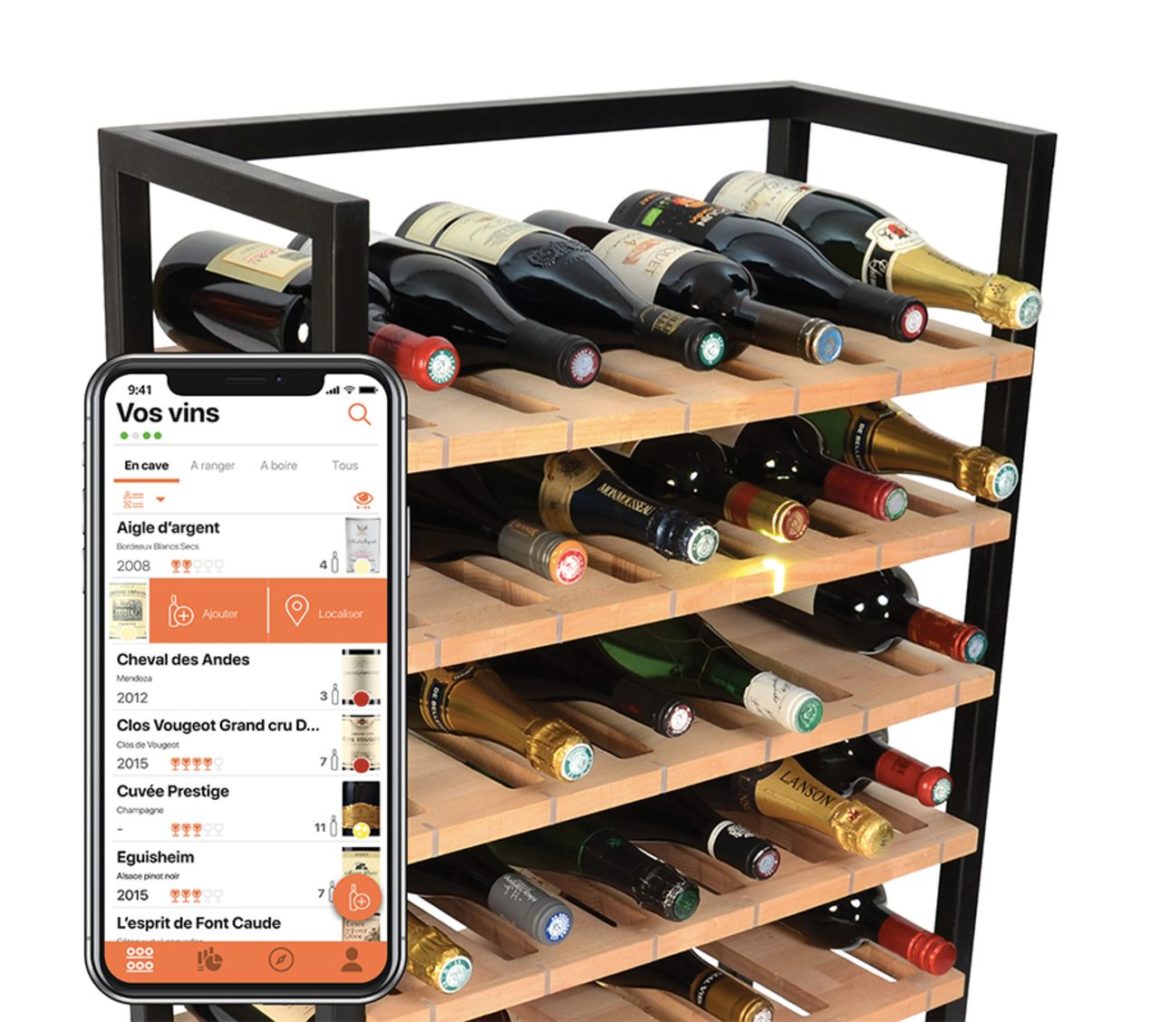 Caveasy is first of all a storage unit made in France, composed of a metallic structure and solid wood shelves. Designed to be installed in a natural cellar, a wine cellar or even in a living room, it is equipped with sensors positioned on the shelves designed to detect the addition or removal of a bottle, along with light indicators that make it easy to find the desired bottle. Connected to an application managing the cellar, this storage is based on simple ergonomics: to store a bottle, simply take a picture of its label and place it in the storage. The cellar inventory in the application is then updated automatically. Other services accompany the user in the choice of wines according to the meal planned, according to their maturity, according to the conditions of conservation, etc.
"We decided to reinvent the wine cellar and the way to keep wine at home a few years ago," says Philippe Pujau, the co-founder. As wine lovers and technology enthusiasts, disappointed by the existing semi-solutions, it seemed necessary to us to bring the management of a wine stock into the 21st century by proposing a simple and comprehensive system for handling bottle storage, inventory, management and tracking."