Unknown as a great whisky nation, France is slowly trying to gain credibility in this market. It relies on dynamic actors, high quality raw materials and ancestral know-how for all stages of the manufacturing process.
By Romain Rivière
If France is a great nation of spirits, thanks to cognac, armagnac or calvados, it is rare that we talk about it for its whisky. Although it is not well known in this sector, it remains one of the most legitimate players. In recent years, "the rise of Japanese whisky has made the French realize that they are also legitimate in this market, as they were already producing grain brandies before the Revolution," explains Benjamin Kuentz, founder of the eponymous house, one of the latest to emerge in the nascent French whisky market. "France can boast of having all the elements necessary for the production of whisky," says Philippe Jugé, spokesman for the French Whisky Federation. Among its assets, France has seed companies producing high quality barley and cereals, which the Scottish distilleries have been snatching up. France also benefits from a great mastery of malting and brewing, for which it claims the paternity of the invention of the great current techniques. Its territory counts a multitude of distilleries, carrying a historical know-how and a long tradition of eaux de vie. And finally, the country has vast oak forests, planted in the seventeenth century by Colbert to produce wood for the needs of the naval fleet of the kingdom and which have historically been associated with a great mastery of cooperage. "Beyond this immense heritage, France has an asset that is the envy of the world: its excellence in the art of blending," says Philippe Jugé.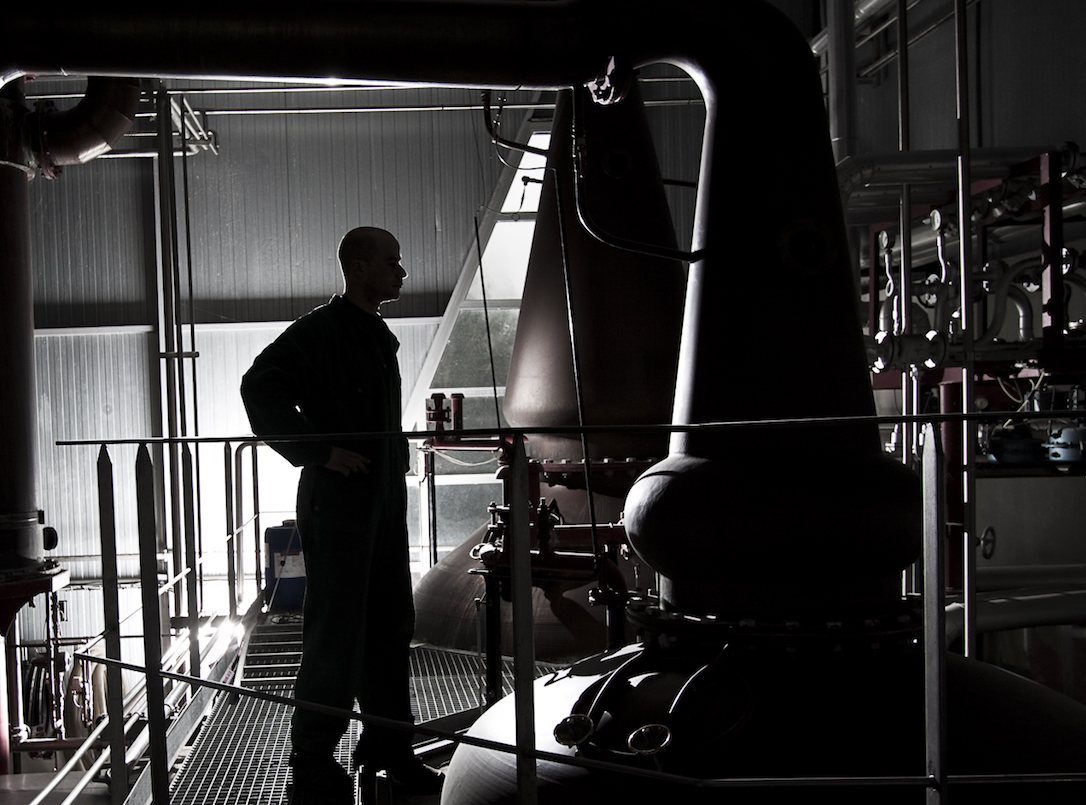 If France has been slow to turn to whisky, it is above all for historical reasons. The French have always drunk wine rather than beer. In fact, fruit brandies – such as cognac, armagnac or calvados – are a logical continuation, rather than whisky, which is a beer brandy, and therefore made from cereals. "This reality was amplified after the Revolution, when cereals had to be reserved for food because they were easy to store for the winter," adds Philippe Jugé. But today, the French industry is organizing itself to offer itself a credible place as a great whisky nation Its market already exists: in 2017, it produced nearly 800,000 bottles of whiskey, almost as much as Japan, whose position in the market is much better known. It is supported by dynamic actors, favouring quality productions and, therefore, a long-term work. "It takes three years to make a whisky, but thirty to make a good ten years," says the spokesman for the French Whisky Federation.
Armorik is one of the pioneers of the sector. Created by the Breton distillery Warenghem, it is the leading French whisky, with more than 250,000 bottles produced per year, a third of which is exported internationally. This family distillery created, until the 80s, regional liqueurs. So, when its market showed signs of weakness, it turned to whisky. "We wanted to diversify by inventing a regional product. So, by combining our Celtic origins, the strong growth of whisky sales in France and the tools we already had for distillation, we imagined the first French whisky", says David Roussier, head of the family business. To this end, Warenghem turned to French maltsters working with French barley, and then to one of the last Breton coopers, working with local oaks. Its brand, Armorik, is composed of a simple range intended for both mass distribution and the network of wine shops through a partnership with the Maison du Whisky. The double maturation crowning its range is an elegant whisky, with a fruity and greedy nose, offering woody notes and showing a nice roundness. This fall, in order to pursue its offensive on the premium segment, the brand will unveil its first ten-year old, which will certainly become one of the must-haves of French whisky.
On the other side of Brittany, in the heart of the French Alps, on the slopes of the Obiou, the Domaine des Hauts de Glace elaborates one of the French whiskies digging the question of the soil as far as possible since, from the cereals to the bottles, everything is French. When he started making whisky in 2008, Frédéric Revol wanted to free himself from Scottish techniques and, above all, to use local raw materials and know-how. His estate was therefore built around his own cereals, mainly barley with some oats, rye and spelt. "Each year, we plant fifty hectares, only in organic agriculture," notes Frédéric Revol, whose estate can boast of making its own maltings, fermentations, distillations and bottlings. The result is a Moissons range, limited to 10,000 bottles per year, largely cereal-based but not without elegance. Its single malt – 100% barley – shows a real delicacy and freshness offered by floral notes, while its single rye – rye – is more spicy and herbaceous. If the Domaine des Hauts de Glace is only at the beginning of the adventure, Frédéric Revol intends to increase his cereal surfaces to multiply his production, in particular in view of an increased presence abroad.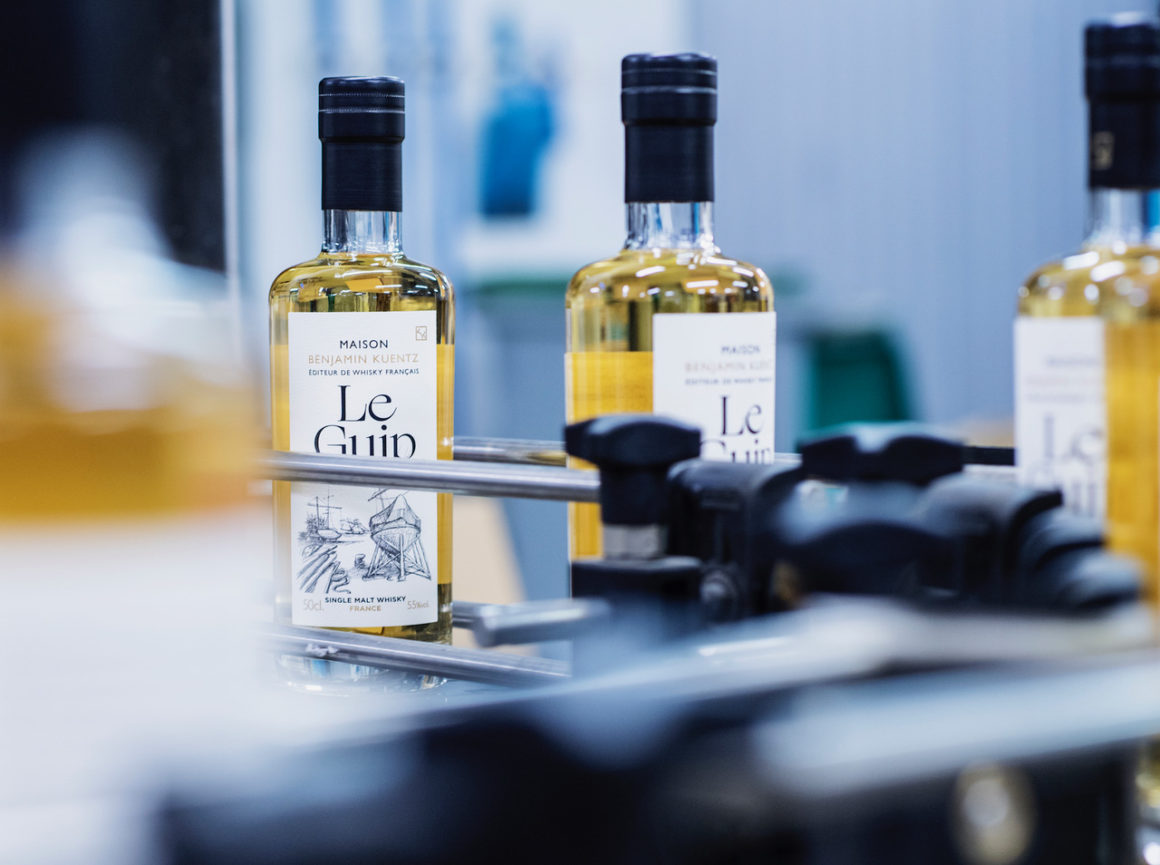 For his part, Benjamin Kuentz proposes another approach. Whisky editor: that's how he defines himself. His motivation: to create not one, but several whiskies according to his encounters and his desires, to answer in his own way the question: what if the French had invented whisky? "Many houses make good whiskey, and I didn't want to take one side over another. So I write my recipes and give them to different partners according to my criteria," he says. Working on his whiskies as works of art, Benjamin Kuentz leaves room for the sensibility of authors invited to express themselves, and ventures into all regions of France to meet craftsmen, distillers and farmers who, sharing his taste for the land and the cereal product, allow him to infuse his whiskies with a contemporary elegance in a bold style. Thus, his latest creation, Le Guip, was born of a meeting with a Breton shipbuilder, whose shipyard in Brest relies on woodworking not unlike that of coopers. This eight year old, frank, complex, subtly peaty and with a saline finish, is a sort of dedication to the sailors that Benjamin Kuentz has always frequented. Less than two years after its creation, its whiskies are already distributed in more than 350 points of sale: mainly cellars, gourmet restaurants as well as in some trendy bars. Like Benjamin Kuentz, France seems to have finally acquired the element it lacked to become a great whisky nation: audacity.