The watch manufacturer once again combines art and tradition in limited series celebrating the Chinese New Year.
By Romain Rivière
Art crafts are part of the soul of Jaquet Droz. The watch manufacturer has dedicated a collection to them, aptly named Ateliers d'Art. Once again, the Swatch Group's selective brand unveils a set of four exceptional Petite Heure Minute Buffalo timepieces, in limited series of 8 pieces, linking it to China, with which it has had special ties since the end of the 18th century: it was at that time that the Jaquet Droz family established relations with the imperial court, enabling it to become the first watch brand to be imported into the heart of the Forbidden City.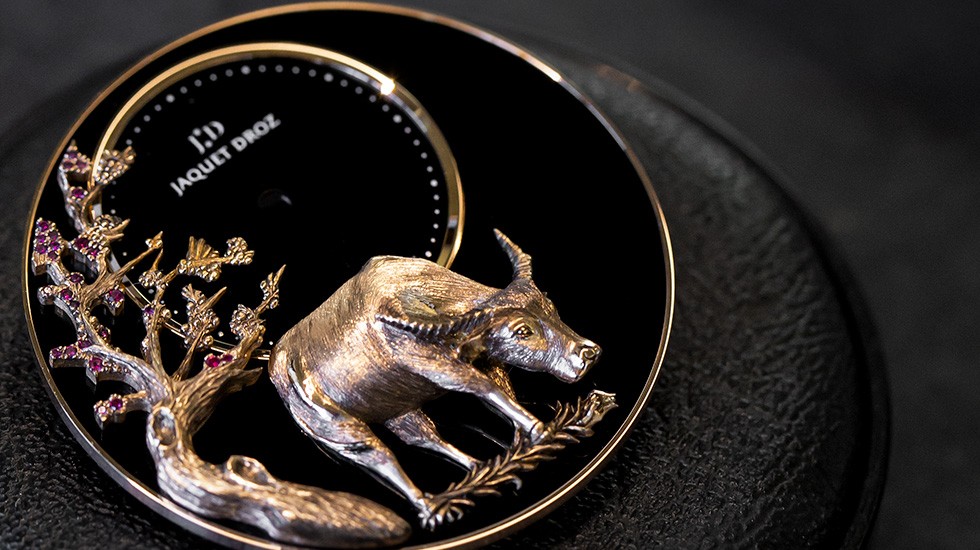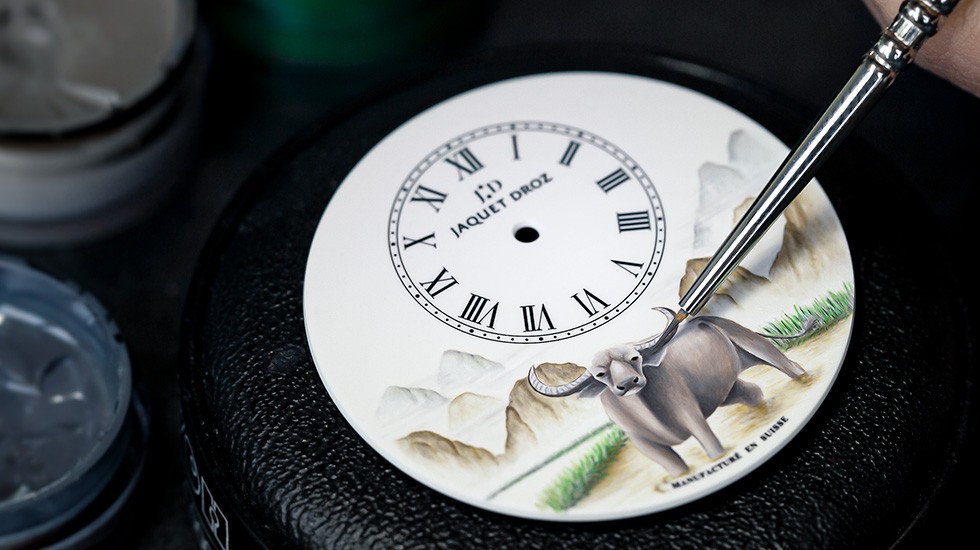 This old friendship translates today into a tribute to the zodiac sign of the Chinese New Year 2021: the buffalo. In its always poetic approach, the Swiss company from La Chaux-de-Fonds saw in this animal qualities of constancy and reliability, the same values that have united it with China for 250 years. For the manufacture, it seemed obvious that the metal associated with the buffalo would be gold. That's why she designed three models in red gold, and the fourth in white gold. To illustrate this new zodiac cycle, Jaquet Droz has chosen two distinct crafts: miniature painting and relief engraving.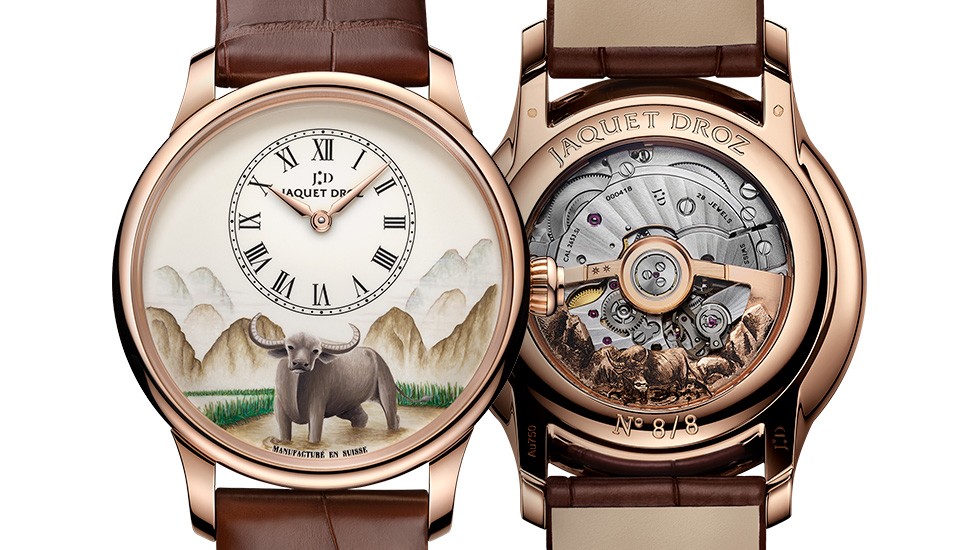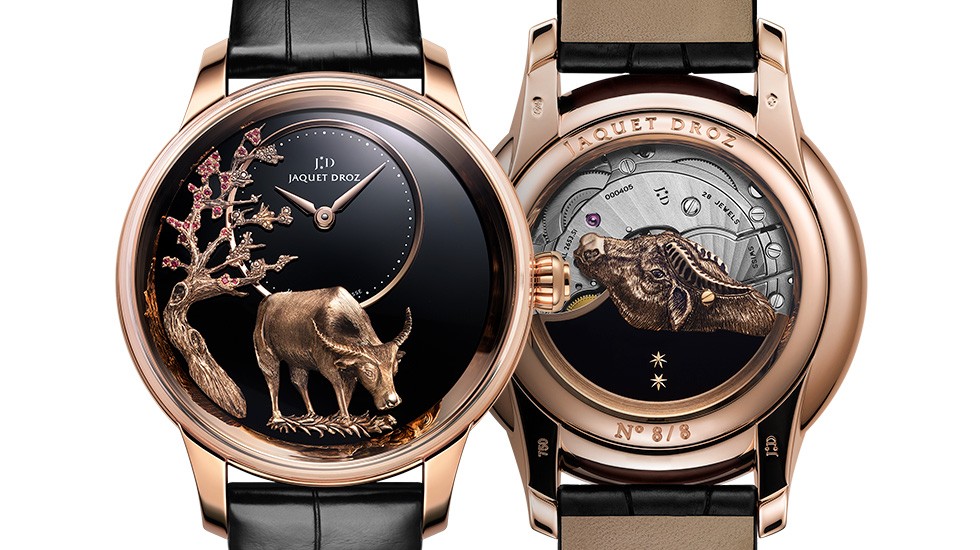 Two pieces of 35 and 41 mm thus display a painted buffalo, majestic, peaceful, in front of a landscape composed of mountains in the mist. At the bottom, the oscillating weight of the women's model is customized with a red gold applique while the men's model has a red gold rotor added and engraved by hand. Two other creations feature relief engraving, giving the impression that the animal is emerging from the dial and walking in the foreground of a black onyx dial. In the background, a golden plum tree whose flowers are represented by red rubies. This relief painting is made possible by a handmade gold engraving applied in front of the hour circle of these two 41 mm Petite Heure Minute watches. Their oscillating weight are also engraved and feature a buffalo head on an onyx background.