Once known to painters, the ponds of Corot and their surroundings now inspire Rémi Chambard, the chef of the restaurant Le Corot, who brilliantly offers a country ballad in his dishes.
By Romain Rivière
Not far from Paris, a few miles from Versailles, the ponds of Ville d'Avray have long been a favorite playground for painters. It is not for nothing that they give their name to Corot, one of the founders of the Barbizon school and precursor of the impressionists, who immortalized many times this site today classified. Today, the establishment of the Etangs de Corot, property of the Cathiard family, who also run the castle Smith Haut Lafitte of Pessac Léognan, houses a table as discreet that exceptional, held in a masterful hand for five years by the chief thirty-year-old Rémi Chambard.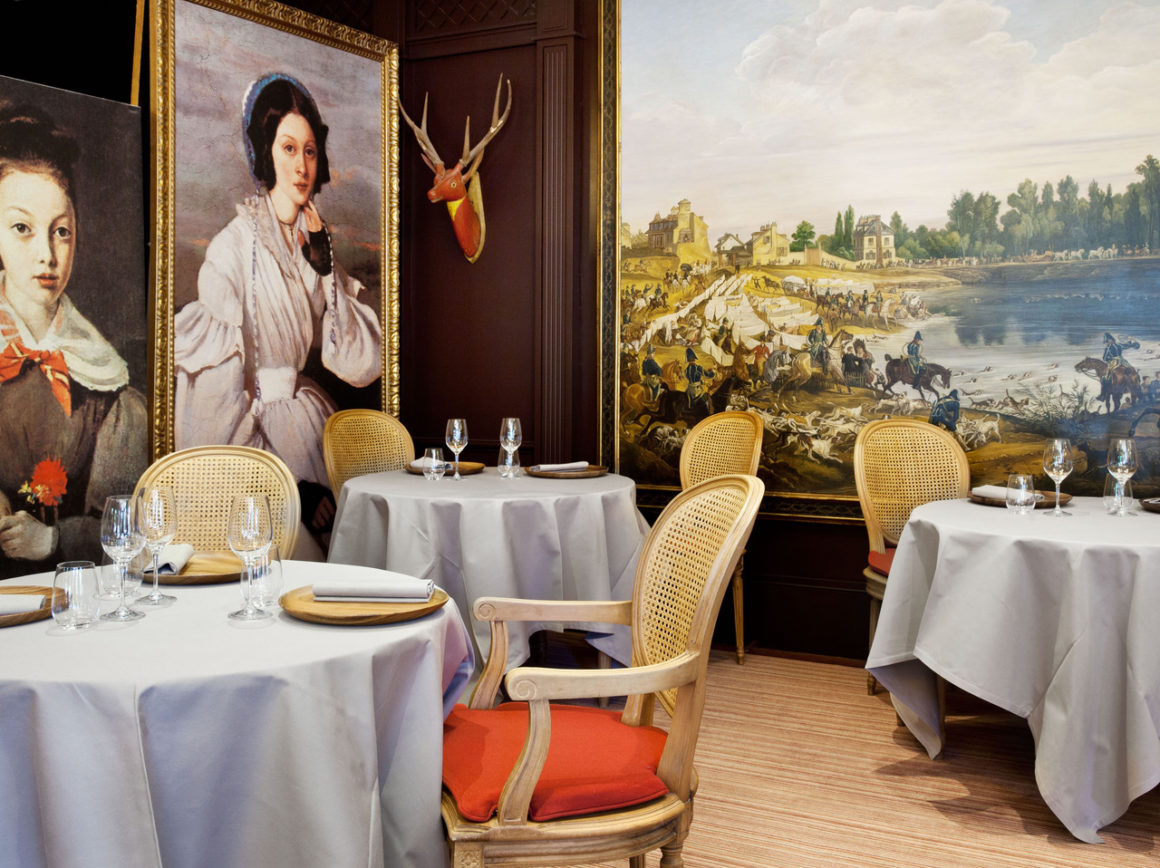 In a refined environment close to the ponds, the restaurant Le Corot welcomes its guests in a rural but elegant atmosphere. In the kitchen, Rémi Chambard, awarded a star in 2014, is actively working to obtain of a second – which will be soon. Fully inspired by his environment, he articulates his cooking as a ballad around the ponds, through inventive recipes and refined aesthetics. Thus on an original decor of moss or wood, flavors of the forest snails, smoked trout with juniper, etc. The appetizers the start of a coherent and well-signed work, whose thread The driver is held and assumed to the end. If this country notion is and fresh as well as gourmet, the chef has created a cuisine that is both tasty and nevertheless manages to maintain the lightness in each of its proposals.
The young chef sommelier, on his side, serves with accuracy the cuisine of Rémi Chambard. It is true that he can rely on the wines of the house, which he obviously does not hesitate to put forward: in this case, it must, since these wines are not lacking in assets. Pragmatic, he approaches the meals as a continuity rather than as a succession of dishes, and prefers to this To match several dishes with the same wine in order to better enjoy it on the one hand, and not to get lost in the flavors on the other hand. Unlike many of his colleagues, this young sommelier has clearly understood that pairing is as much on the texture as on the taste.