David Gallienne took over Le Jardin des Plumes from Eric Guérin earlier this year. Located in an old Anglo-Norman mansion in the heart of Giverny, this restaurant is the gastronomic highlight on the road to Normandy. We discovered him a few months before David Gallienne won the 2020 edition of Top Chef. This is what we had written.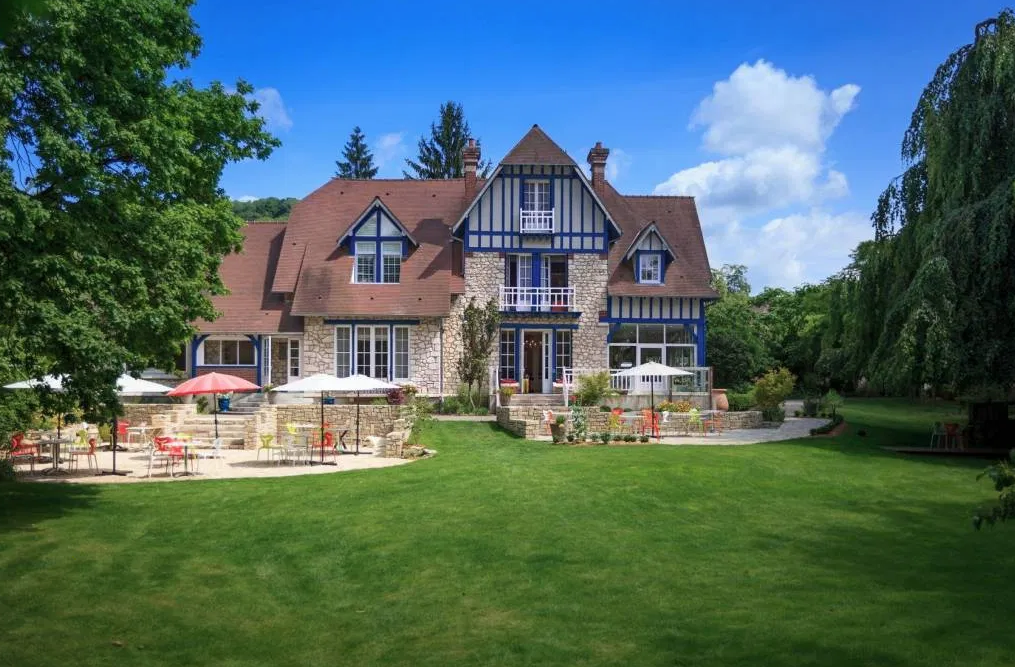 Eric Guérin is a man of taste. When he discovered this bourgeois house 1912 Anglo-Norman house at the bend of a path, it is the blow of heart. There is no doubt: it is there, in the heart of the small village of Giverny, land of Claude Monet, that he will install his second establishment. In 2012, for example, the chef, already starred at the Mare aux Oiseaux, opens the doors of this residence, seductive by the discreet charm of its architecture as by its human size. To the grey stone and the red of the sumptuous roof, blends wonderfully the peacock blue covering the beams of the colombage. Inside, the old rubs shoulders with the contemporary. The taupe and peacock blue colors invite you to relax, while large glass windows punctuate the large room in the centre. period tiling.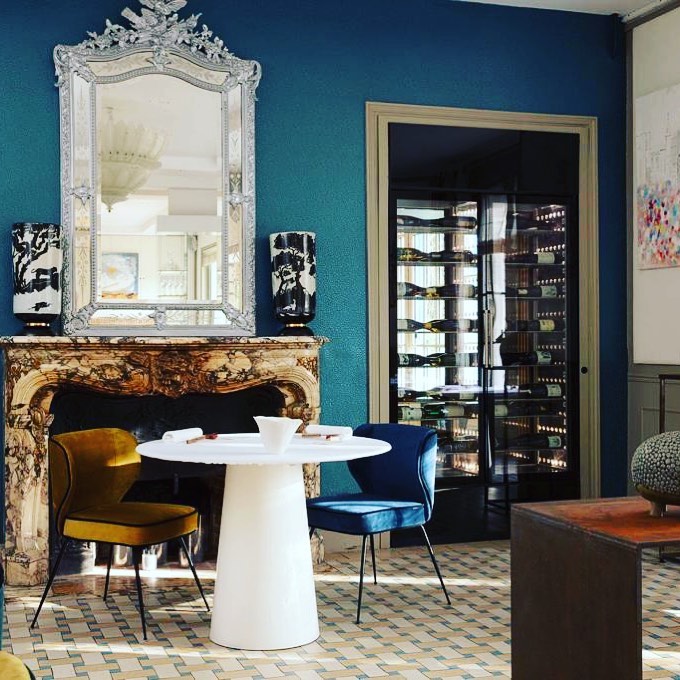 More than a good address, the Jardin des Plumes is a kind of family home inviting to the parenthesis out of time. Perhaps, in particular, because the team that Eric Guérin has put together, young and friendly, serves formidably the place and that the good understanding between all is undeniably felt by a good mood in the room. Simplicity and sincerity, more than elsewhere, are the key words here. Crowned since 2015 with a Michelin star, the restaurant is now under the responsibility of the young Norman chef David Gallienne, who has took the reins of the kitchen in December 2017. Like Eric Guérin, this freshly minted is sensitive to its terroir and this is the reason why he immediately formed a network of local producers, which remains of real partners since it is around their products, daily, that David Gallienne builds his map. With conviction, he operates a creative and instinctive gastronomy, without fail or trickery, celebrating products, seasons and environment. Rather than useless tricks, he detail, such as the use of pebbles from Etretat for cooking of certain fish or fennel wood for smoking.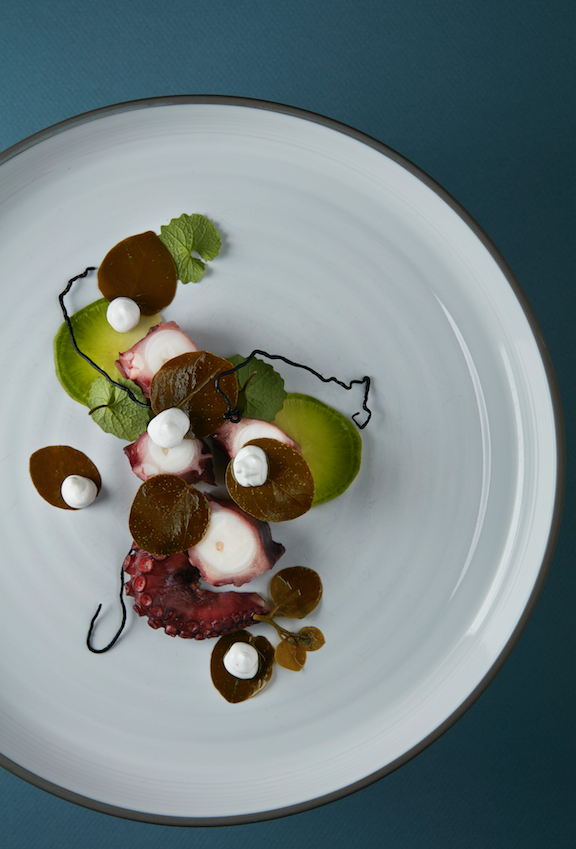 This approach to authenticity is at the heart of David Gallienne's cuisine, but also of the work of his entire team. Thus, the sommelier Francesco Occulto frees himself from the codes to propose relevant agreements, by drawing from a limited card in references but privileging the surprise and the discovery. The extraordinary brut nature champagne Comte Hugues de la Bourdonnaye, aged 14 years before disgorging, is a perfect example.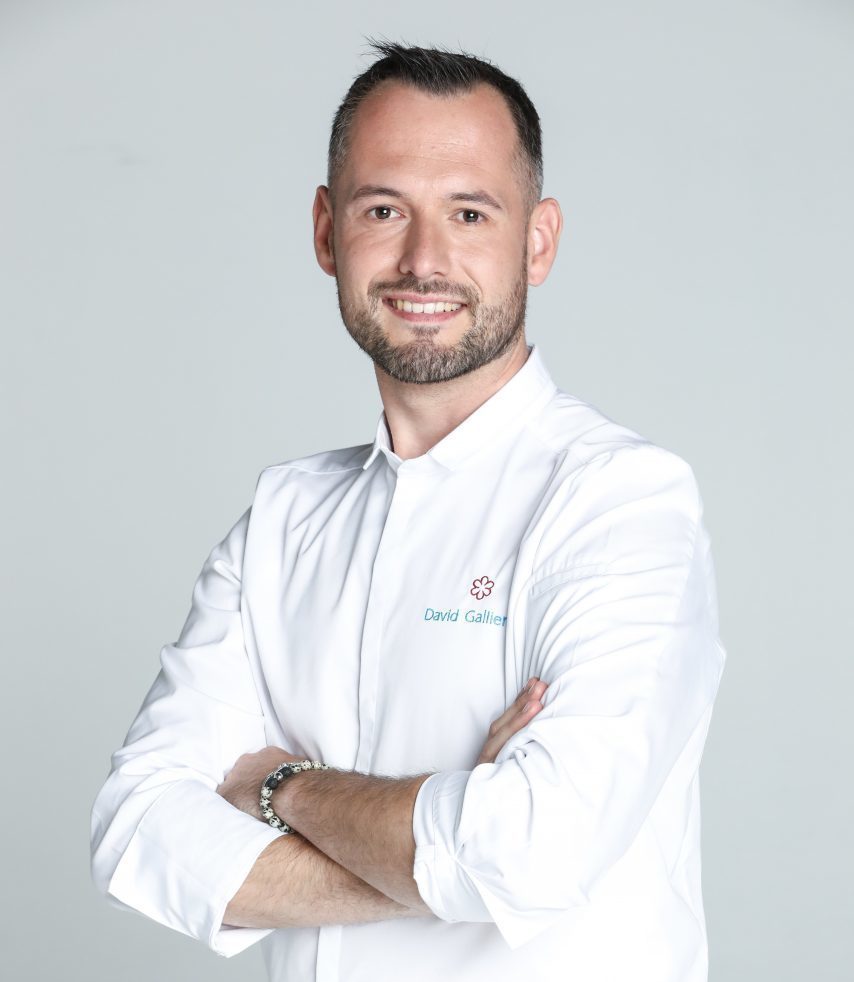 NB: now owner of his restaurant, David Gallienne has made some changes in the kitchen as well as in the dining room, but his cuisine remains faithful to his identity.