Taken over by Chef Guy Martin, the Tour Maubourg institution reopens after months of renovation.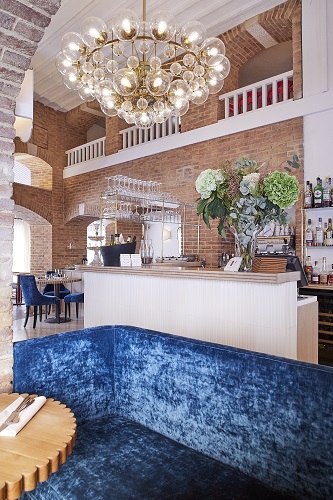 It is an institution of the Tour Maubourg district. A few steps from the Hôtel des Invalides, the Pasco restaurant reopened its doors at the beginning of September, after several months of work. Taken over at the beginning of the year by the starred chef of the Grand Véfour, Guy Martin, the restaurant has been redesigned by Katherina Marc. "We wanted to make it a chic and serene address," explains Guy Martin to describe this high stone and exposed brick room. "It's an elegant but simple and warm room, not intimidating," the owner continues.
In the kitchen, a brigade trained at the Grand Véfour works with market products in the manner of a chic bistro and gives pride of place to French cuisine oriented towards the south. Thus, exotic products are mixed with the great classics of the French soil. A simple but nuanced menu, executed with care, composed of six starters, six main courses and six desserts, in which the generosity dear to Guy Martin is found.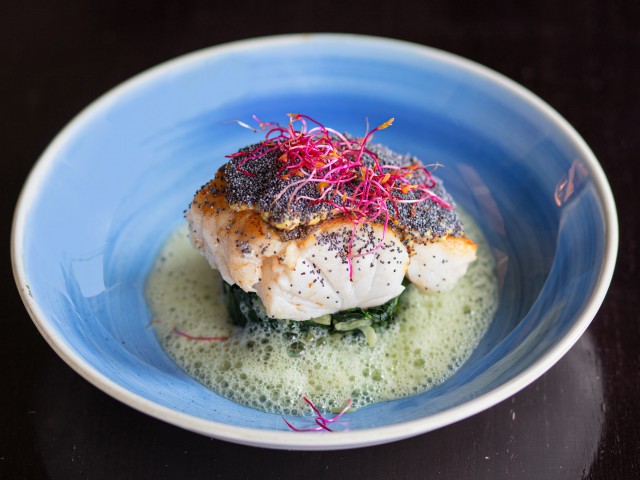 There are, for example, exotic and fresh shrimp and mango ravioli in a lemongrass and ginger broth or octopus carpaccio with olive oil; farm pig's belly lacquered with sweet spices and Agria puree – Pasco's signature dish – or a more traditional old-fashioned blanquette de veau (veal stew); roasted figs with sour cream or a large Pasco profiterole with hazelnut ice-cream from Piedmont. The wine list features a selection of six wines served by the glass.