Because it is more elegant to be woken up by your Jaeger-LeCoultre than by your smartphone…
By Olivier Müller
Alarm watches – not to be confused with ringing watches, authentic complications of fine watchmaking – are not legion. We remember the Cricket of Vulcan, the Chargé d'Affaires of Corum. But above all, the Memovox from Jaeger-LeCoultre. The piece was born in the 1950s. It is still in collection. With vintage fashion very much in vogue, and a manufacture that is celebrating sound watches this year, Jaeger-LeCoultre is putting its Polaris Memovox back on top of the wave.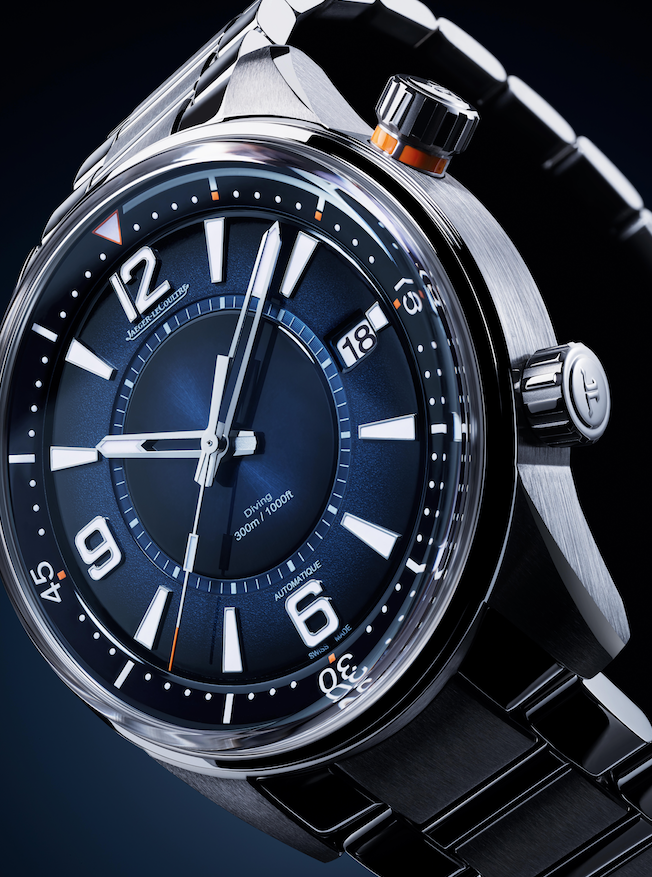 In the 1950s, scuba diving was a risky and difficult military activity. The only tool available for diving was the watch, which led to a high demand for professional diving watches. In 1959, Jaeger-LeCoultre responded to these expectations with an innovative solution: a self-winding Memovox movement that audibly warned the user when it was time to surface. It was followed in 1968 by the Memovox Polaris, with its rotating inner bezel and alarm, as well as a triple-layer case back for better sound propagation.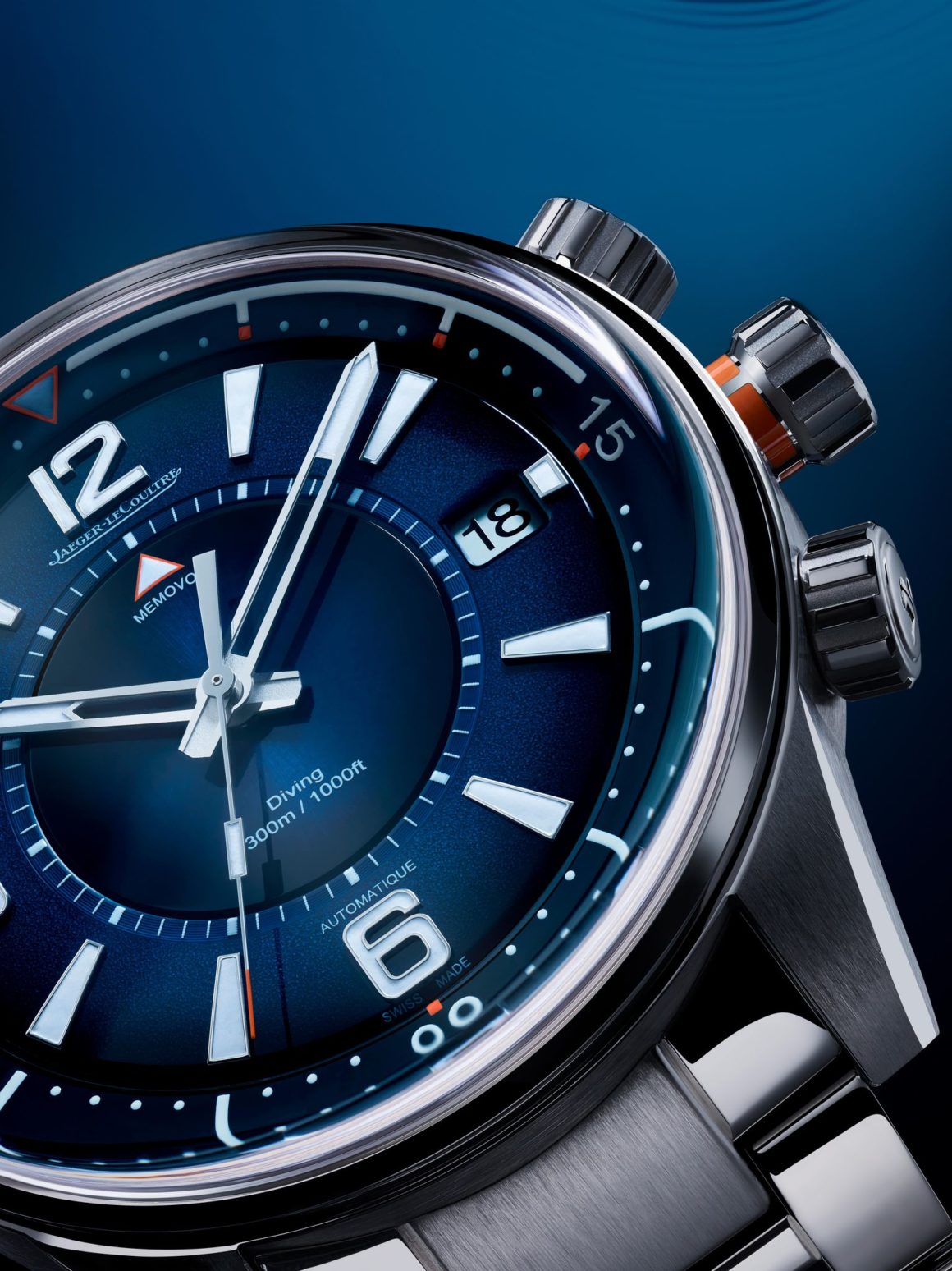 Today, the Polaris Mariner is reissued in two models. They share the same 42 mm case and a water resistance of 300 meters. In addition, the crown used to adjust the notched inner bezel is screwed down to prevent unintentional movement, with the addition of an orange visual security to warn divers when it is not fully screwed down. Finally, the dials are both midnight blue with different finishes – opaline, sunray, grained. Only one question remains: what makes them different? One rings, the other does not!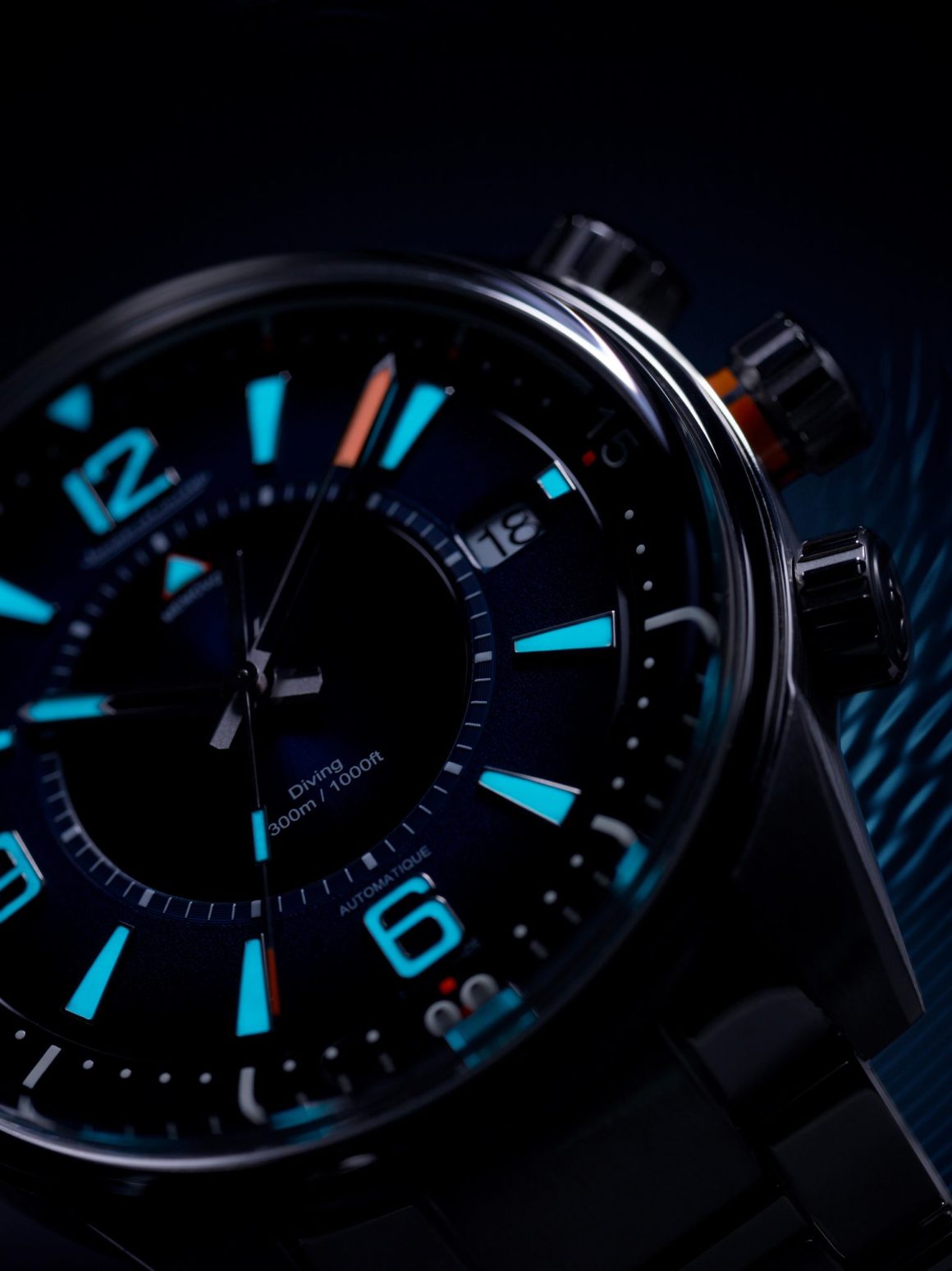 This will be the only difference of these two creations: one is a Polaris Mariner Memovox, the other a Polaris Mariner Date. The first is at 17,400 euros, the second at 11,000 euros. There is a third variation, without date or alarm clock, at 7,000 euros on a leather strap. To simply rediscover the pleasure of having, as a first morning reflex, not to grab his smartphone, but his Jaeger-LeCoultre. And that is priceless.
Our opinion: "Alarm watches are a niche market. First, by the very small number of houses that still design them; then, by the use that one can have of them: except to have the very heavy sleep, no need to collect plethora of them, only one will be enough for the life. Admittedly, the noise is more reminiscent of a schoolyard bell than the sweet New Age melody of a smartphone. The risk of morning tachycardia is not zero. There will always remain the possibility of using it to not forget to pick up the children at school…" Olivier Müller