Presented for the first time in 2006, the Double Tourbillon is now free of a dial, revealing the mechanical beauty of this piece for – very – discerning collectors.
By Olivier Müller
Patented by Abraham-Louis Breguet in 1801, the tourbillon is a type of watch escapement, i.e. a mechanism that ensures a high degree of precision to the watch. Its operation is based on the principle that the watch occupies various positions throughout the day – horizontal, vertical and all the inclined planes in between – which alter its precision. Schematically, it is the image of a Comtoise clock which would not be laid flat: as soon as it would be inclined, unstable, its long pendulum would no longer swing in a perfectly symmetrical way. On the scale of a watch, the tourbillon corrects this by "stirring" all the positions of the watch in order to produce the most stable average rate possible.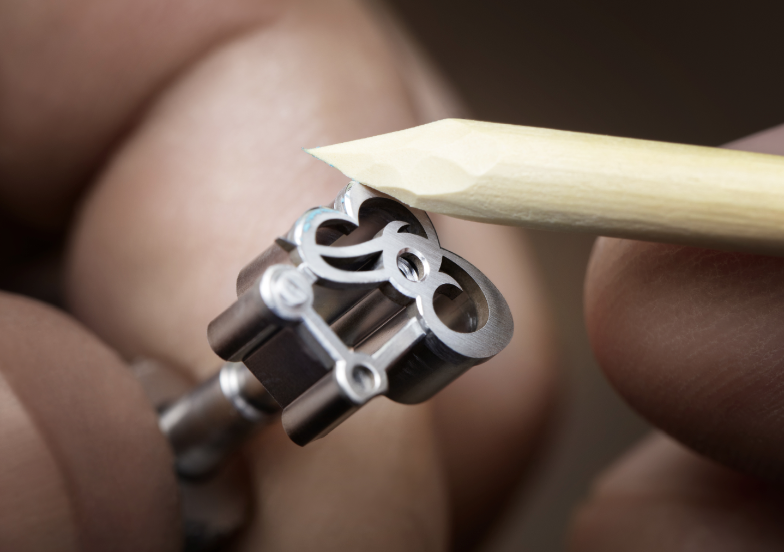 The Double Tourbillon is a complex exercise that few houses master – let alone 100% in-house. In a very limited space, the Breguet manufacture has created a complex and harmonious universe. The entire exposed movement rotates on itself at the rate of one revolution in 12 hours. It is driven by two independent vortices, each accomplishing a complete rotation in 1 minute. Connected, the regulating organs carry out a double revolution.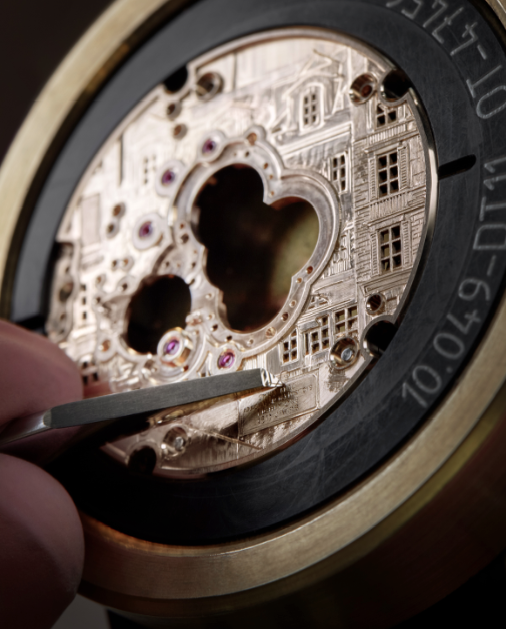 These two mechanical hearts beat independently of each other, each supplied with energy by a barrel which is its own. But the two oscillating organs are coupled to a second pair of cogs, which flow into a central differential. This double input mechanism is able to determine the running average of the vortices, allowing it to drive the entire turntable at a rate of one revolution in 12 hours. An astonishing show which puts in scene components gold, as were those of the Grandes Complications of the time – a a tradition that is now almost lost and that Breguet is committed to perpetuating, as the independent watchmaker François-Paul Journe can do.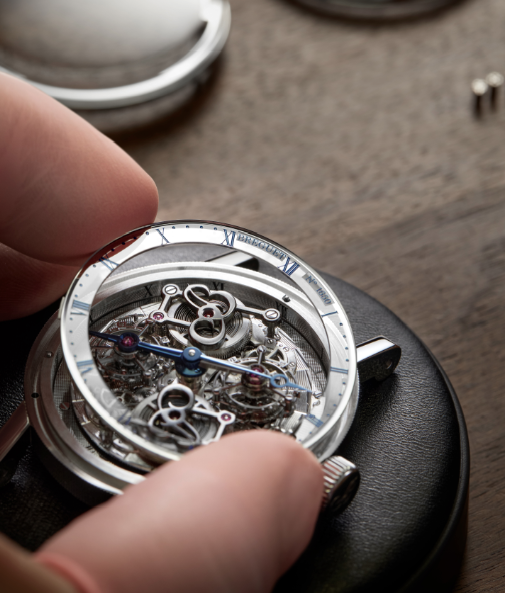 On the bottom side, accomplished by hand, abundant details, an engraving represents the façade of the building that A.-L. Breguet occupied since 1775, at 39 Quai de l'Horloge in Paris. Realized in gold, the work is so meticulous that the window panes allow a glimpse of the cogs of the caliber.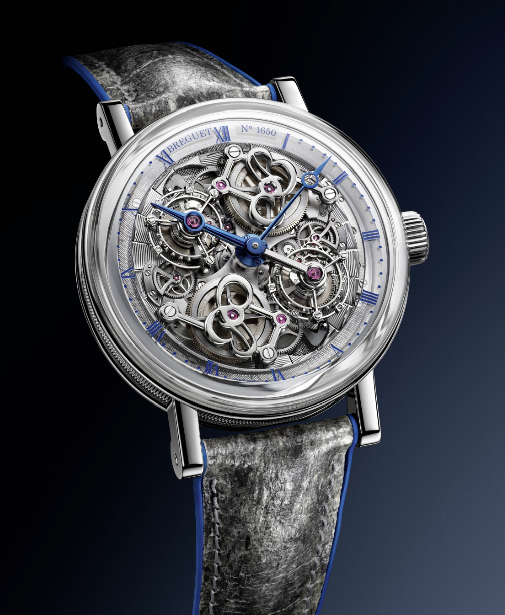 Our opinion: "It is difficult to remain unmoved by this new Double Tourbillon by Breguet. The execution is masterful, on the same level as the technical mastery. We appreciate the balance between tradition and modernity: the piece is not "classic", nor too modern, it is a creation of its time that relies on two centuries of history – relies, but does not rest. The addition of a very contemporary bracelet makes this Double Tourbillon terribly attractive even though it is beyond the reach of most collectors (approx. 590,000 euros)." Olivier Müller