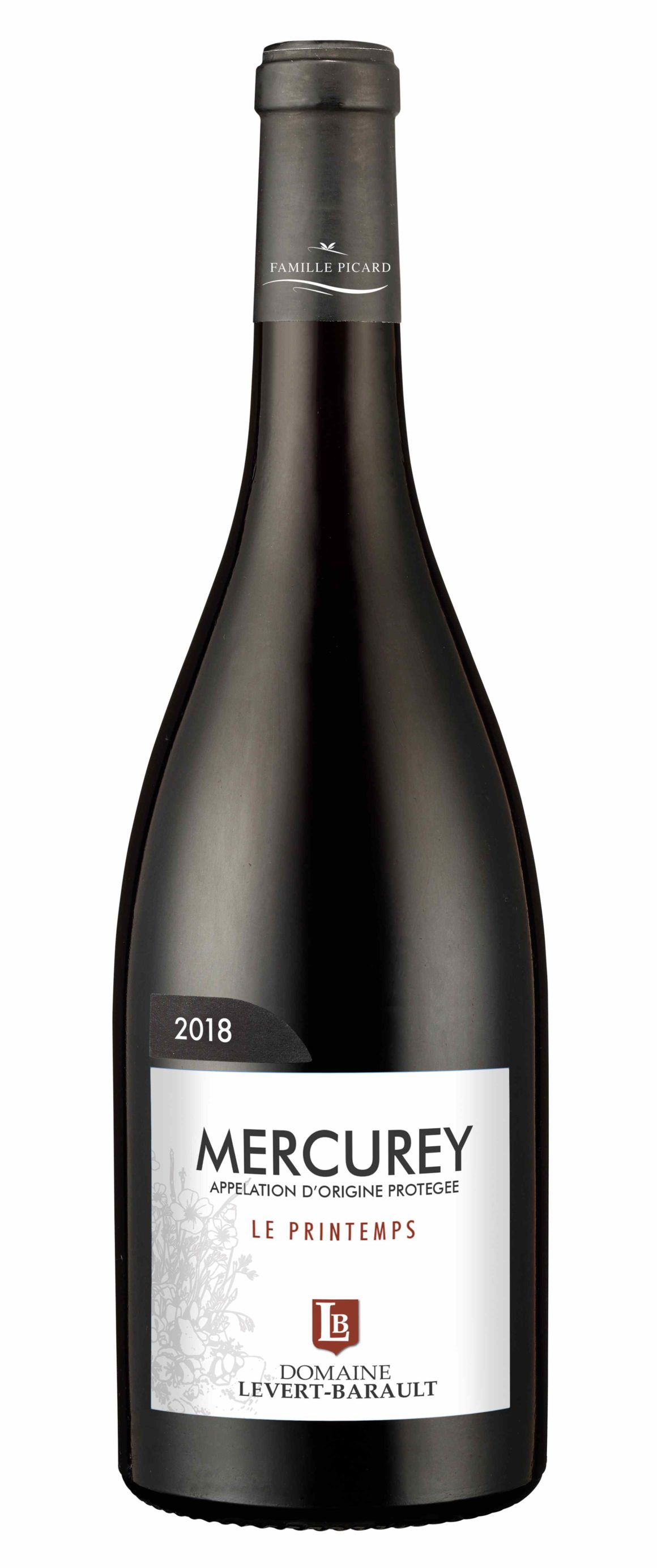 While our springtime proves to be confined, the Domaine Levert-Barault, property of the Picard family, unveils its own: a Mercurey "Le Printemps", vintage 2018, which comes to remind us that behind our windows, our good old Earth continues its work according to the infinite cycle of seasons. This great Burgundy, 100% pinot noir, lives up to its name: intense ruby, it reveals beautiful red fruits and the most knowledgeable perceive some aromas of coffee, toast and hazelnut. Who cares? What we like is its frank attack, and its freshness especially. Fine tannins bring a certain silkiness to this beautiful wine from the Côte Chalonnaise, 25% of which is aged in new oak barrels. Then, confined as we are, we close our eyes to imagine the valleys of Mercurey, finely chiselled by its precious plots, always surmounted by small woods of conifers. We almost see the small villages of the coast, always overhung by the bell towers of their churches which remind us that here, in this sumptuous land of wine, it is first of all the stories of men which are written.
The Picard family's history of winemaking goes back to the late 1950s. Today, it is written by Francine, the dynamic and omnipresent granddaughter of the founder of the family estates, who has been at the head of the company and its 5 estates for twenty years. "I am fortunate to have had a father who was an entrepreneur and nature lover. He continued his father's work and added his own personal touch, acquiring beautiful parcels of vineyards in Chassagne-Montrachet, Puligny-Montrachet and Saint-Aubin. That's where my story begins," she explains.
She also does not fail to add her touch, in particular by managing, since 2003, a wine tourism activity articulated around the Chassagne-Montrachet castle, property of the domains: it is there that her 5 luxurious guest rooms are installed and that the tasting cellar has been specially fitted out.
By Romain Rivière