Heiress to an automotive legend French, the Alpine A110 is back on our roads and presents itself with new many arguments that make her one of the best sportsmen of the category.
By Frédéric Edmond
Its false airs of Porsche Cayman are not an illusion. For its big comeback, the Alpine A110, heir to one of the great legends of the French automobile, did not intend to do things by halves. From the outset, it had to send a clear message: it intends to play a leading role in its segment. With its low silhouette and its perfect proportions, its muscular shoulders, its ribbed hood in the manner of its elder brother, its four round headlights, and, at the back, its plunging window on a tapered trunk, the A110 does not deceive: there will be sport.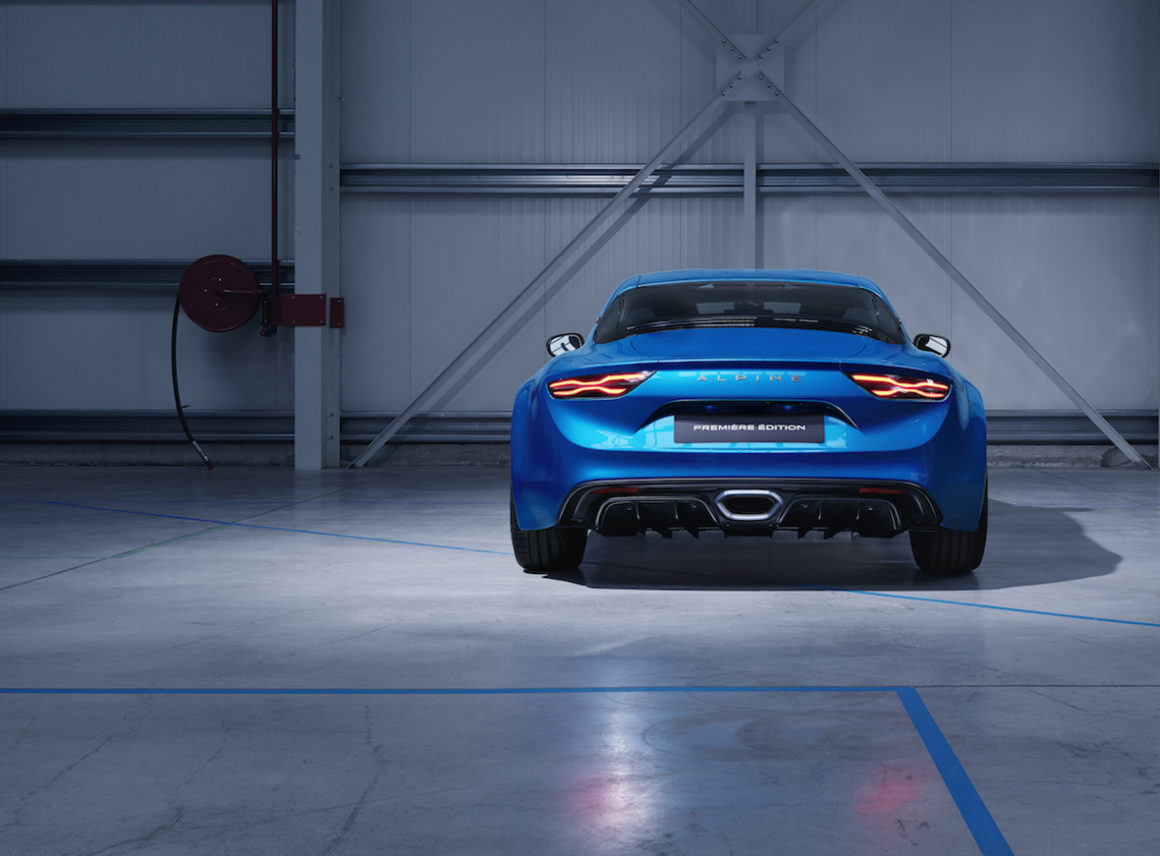 Compact with its 4.18 m length, this two-seater welcomes the driver and his passenger in an undeniable sporting spirit: the seat is low and tight. The interior offers good build quality and great attention to detail, like this steering wheel with blue stitching. Some details, such as the steering wheel sound control identical to that of the Mégane, are not very flattering. La console centrale ne s'encombre pas d'options inutiles : l'ambiance est celle de la compétition et l'ergonomie, de ce fait, est excellente. The three buttons of the automatic gearbox, placed in the extension of the armrest, are original and relevant.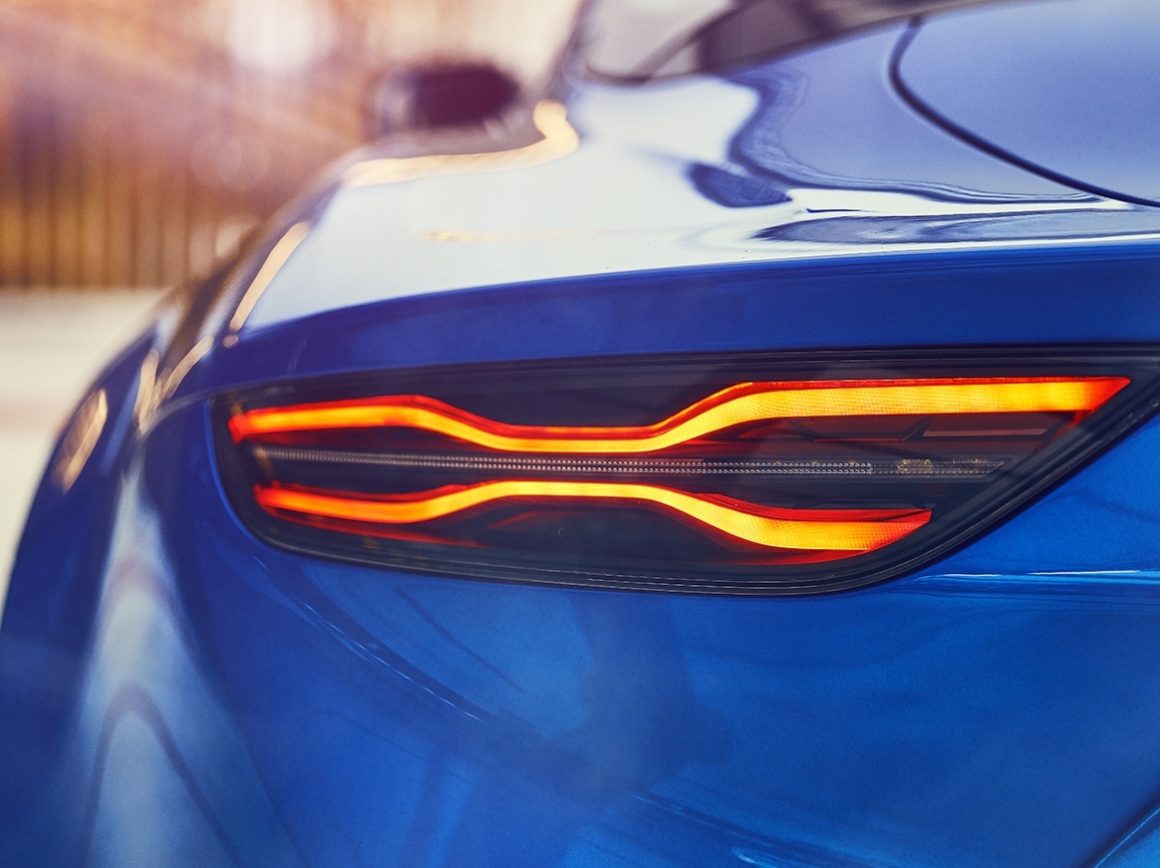 On start-up, the raucous sound of the 4-cylinder 1.8-liter turbo is as good as expected: aggressive, reassuring. Perfectly served by a seven-speed dual-clutch automatic transmission, capable of ensuring quick shifts, this block, developing 252 horsepower, takes the little beast to 100 km/h in 4.5 seconds: in this game, it equals the Porsche Cayman, although much more powerfu It must be said that it can count on a featherweight – 1,080 kg -, which its aluminum structure allows it to reach. On the road, its ideal power-to-weight ratio gives it excellent dynamism. The Alpine turns flat, despite comfortable damping, and power is efficiently transmitted to the rear wheels, with no gaps in traction. The consistency between the power and the excellent chassis is amazing. The braking is firm and flawless, as is the steering, which is very precise.
Engine : 4-cylinder turbo; Displacement : 1 ,798 cm3; Power : 252 hp. Torque : 320 Nm; 0 to 100 km/h: 4.5 seconds; Max. speed: 250 km/h; Combined fuel consumption: 6.2 liters 250 km/h ; Fuel consumption : 6,2 liters