Installed on the volcano of Rozelieures, in Lorraine, since 1877, the Grallet family distillery, directed by Christophe Dupic, has been making whiskies for over twenty years. It is one of the few French distilleries to control the entire manufacturing process.
By Romain Rivière
It was there, under his eyes, under his feet, and he ignored it. This was at the turn of the 2000s. At that time, France had not yet turned to the production of whisky, as the country's distilleries had been producing fruit brandies for centuries – cognac, calvados, armagnac… And yet, that day, back from Scotland, while harvesting one of the barley fields of the family distillery installed since 1877 in Rozelieures, a small village of 200 souls perched between Nancy and Epinal, Christophe Dupic suddenly grasped as if it were obvious that he had what it takes to produce great whiskies: water in sufficient quality and quantity thanks to the volcano of Rozelieures, extinct for 20 million years, first choice cereals cultivated on nearly 300 hectares of rich soil, abundant oaks thanks to the neighbouring forests and woods present on the company's land, a distillery with two iron stills, and a long family tradition of ageing under wood and blending. This is the beginning of a new decisive stage in the life of the company. Twenty years later, the family company, known under the brand name G. Rozelieures, has become one of the spearheads of the dynamic French whisky market – In 2019, more than 1.2 million bottles of French whisky were sold in France, which is as much as Japanese whisky, editor's note.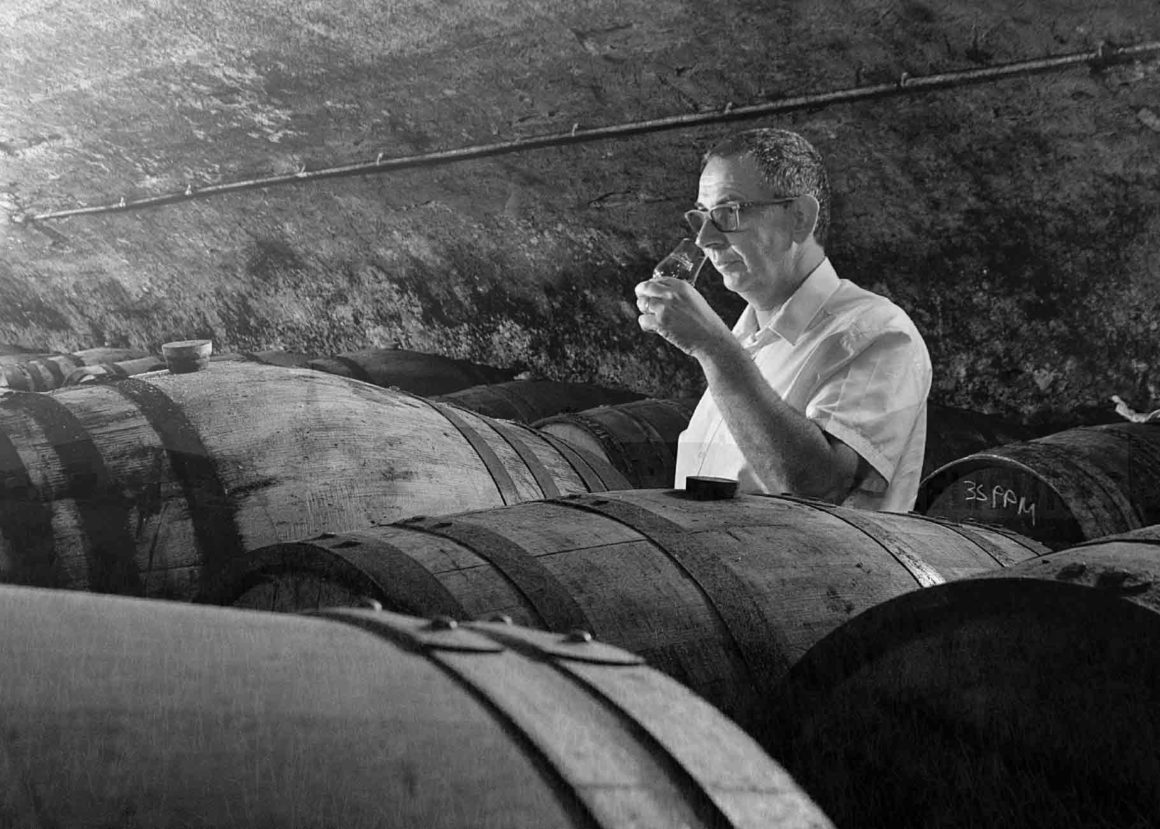 This pioneering position allows it to sell 100,000 bottles on the French territory, while being present on about thirty international markets. G. Rozelieures offers a Collection range of five whiskies, all single malts – 100% malted barley, editor's note – bottled in their natural color without the addition of coloring, and not chill-filtered so as to preserve their fatty texture and their aromas. Origine remains the spearhead: the first whisky produced in Lorraine, blended from whiskies aged in sherry and cognac casks, it is slightly peaty and is characterized by its spicy and powerful notes and a long finish. Rare is a whisky produced in very limited quantities. Made from single malts aged in sherry, cognac and sauternes casks, it is round, fruity and greedy. Smoked, Peaty and Subtle complete the range.
In parallel, the Fût Unique range is dedicated to remarkable whiskies, offered in very limited editions. The latest addition, HSE, was aged for 14 months in a rum barrel from Habitation Saint-Etienne in Martinique. Behind a nose of cereals and fresh vegetal notes, subtly vanilla, this whisky offers a greedy mouth of exotic fruits and soft spices which confer it its roundness. Other bottles, aged in barrels of Vosnes-Romanée or port, are produced by the distillery.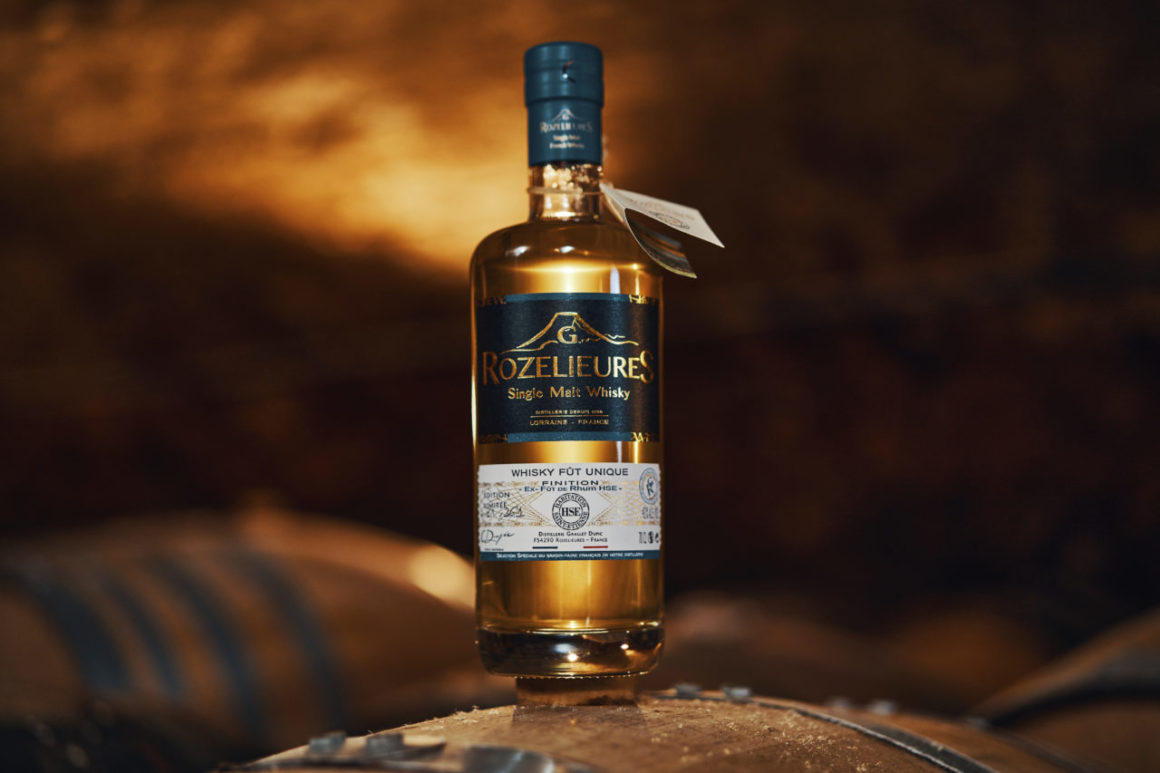 If G. Rozelieures is a major actor of the French whisky, it is also because it is one of the rare distilleries to push so far the concept of the French manufacture, thanks to a complete know-how mastered in property on the whole process, and this, until the bottling. Indeed, in addition to the supply of raw materials from its property, the family of Christophe Dupic ensures itself the malting, peating and brewing. The barley harvested in its fields is malted or peated in the company's malting plant, which has a capacity of 1,000 tons per year, before being brewed in Rozelieures where it ferments while awaiting distillation. It then passes through one of the two 1,600 and 3,200 liter pot stills adapted to the production of round and fat whiskies. Finally, G. Rozelieures offers to the distillates and to the future whiskies its own conditions of ageing, as well at the distillery as within its cellar in the village or in one of its 5 sites of ageing.