Seven years of development and a price "on demand" but in 7 figures. And yet, at first glance, the new Patek Philippe goes unnoticed. An object of art for discerning aesthetes.
By Olivier Müller
Once again, to understand the art, we must first introduce a technical notion: what is a striking watch. It is simply a watch that can "hear" the hours. They were created two centuries ago, in particular to have the time in a time when domestic electricity did not exist. All he had to do was press a push-button on his pocket watch that rang three times: the hours – with a "dong" for each one -, the quarters – with a "ding-dong" – and the minutes – with a "ding". Put more simply: the hours and minutes each had their own note, while the quarters sounded both at the same time, like a chord.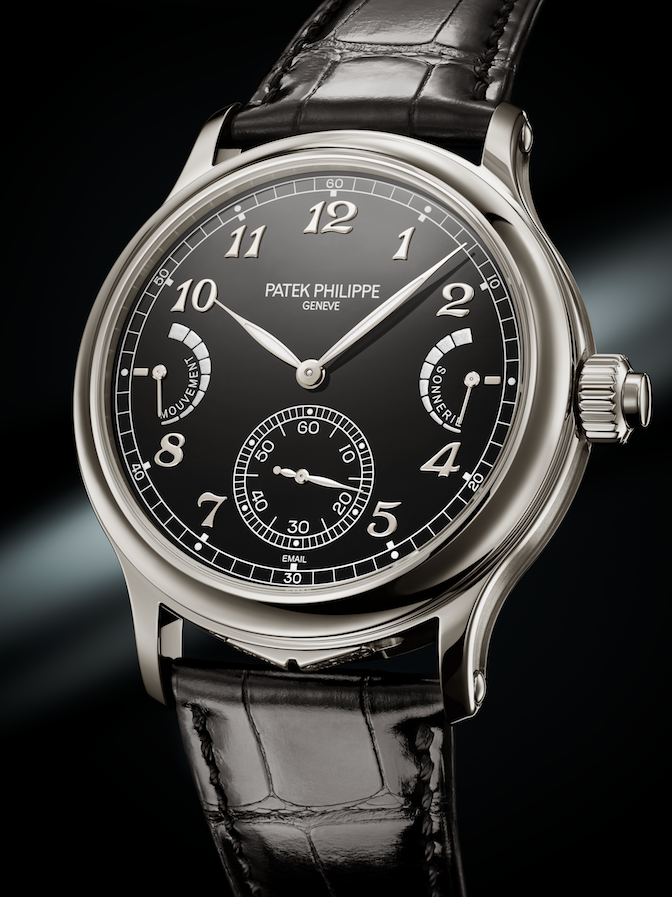 When the three – hours, quarters, minutes – are sounded, it is called "minute repetition". Without the minutes, it is simply called "ringing". There are two types. The big bell rings the full hours and the quarter hours while repeating at each quarter first the full hours. The small bell, at the quarters, does not repeat the full hours. So you have to remember what time you are in.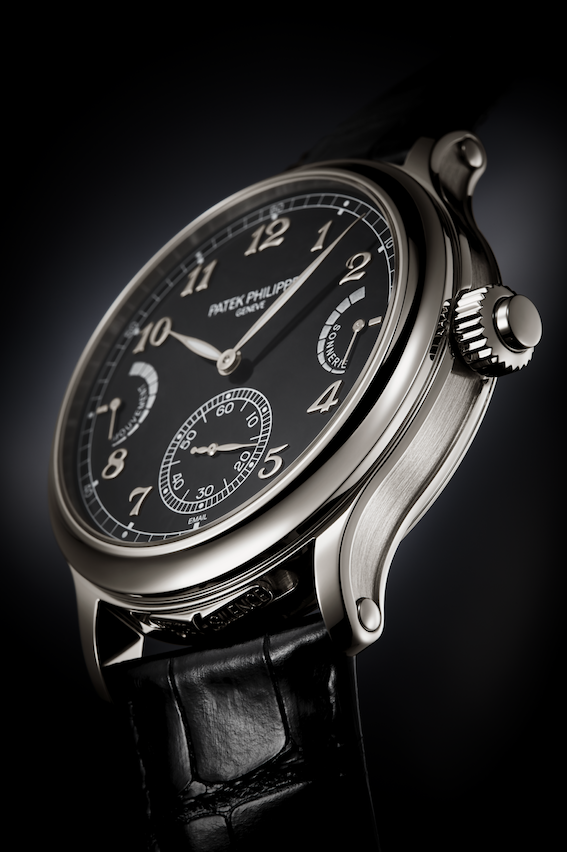 The striking watches are two very high level complications, for three reasons. First, because they require a very large number of components, which makes their movement extremely complex. For example, a basic movement with just the hours, minutes and seconds has an average of about 100 components. For a large ringtone, it is not uncommon to reach between 500 and 700 components. Then, whereas a century ago these complications were housed in a pocket watch, today it is customary to fit them in a wristwatch, i.e. in a much smaller volume, which requires colossal miniaturization efforts. Finally, the wristwatch is by nature perfectly sealed. It is therefore a real challenge to produce a clear and intelligible sound within a box that is designed to let nothing out!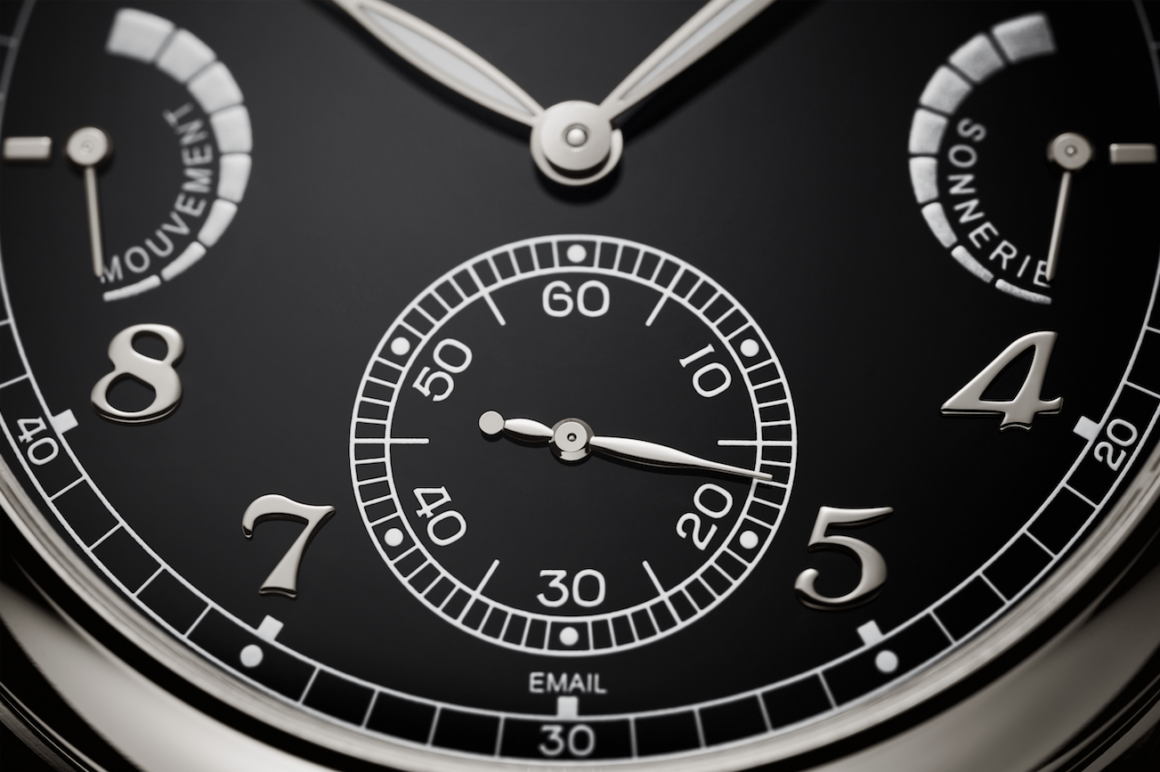 From the outset, Patek Philippe integrated watches with bells into its production. In September 1839, four months after its foundation, the factory registered its first piece of this type. In 1850, the first pocket watches with large bells appeared in these same registers. In 1989, Patek Philippe celebrated its 150th anniversary with the launch of the Calibre 89, which would remain the most complicated watch in the world for over a quarter of a century. Among its 33 complications, the piece incorporates a large/small alarm, but it is a pocket watch. Another great complication will follow in 2014, but only produced in 7 pieces.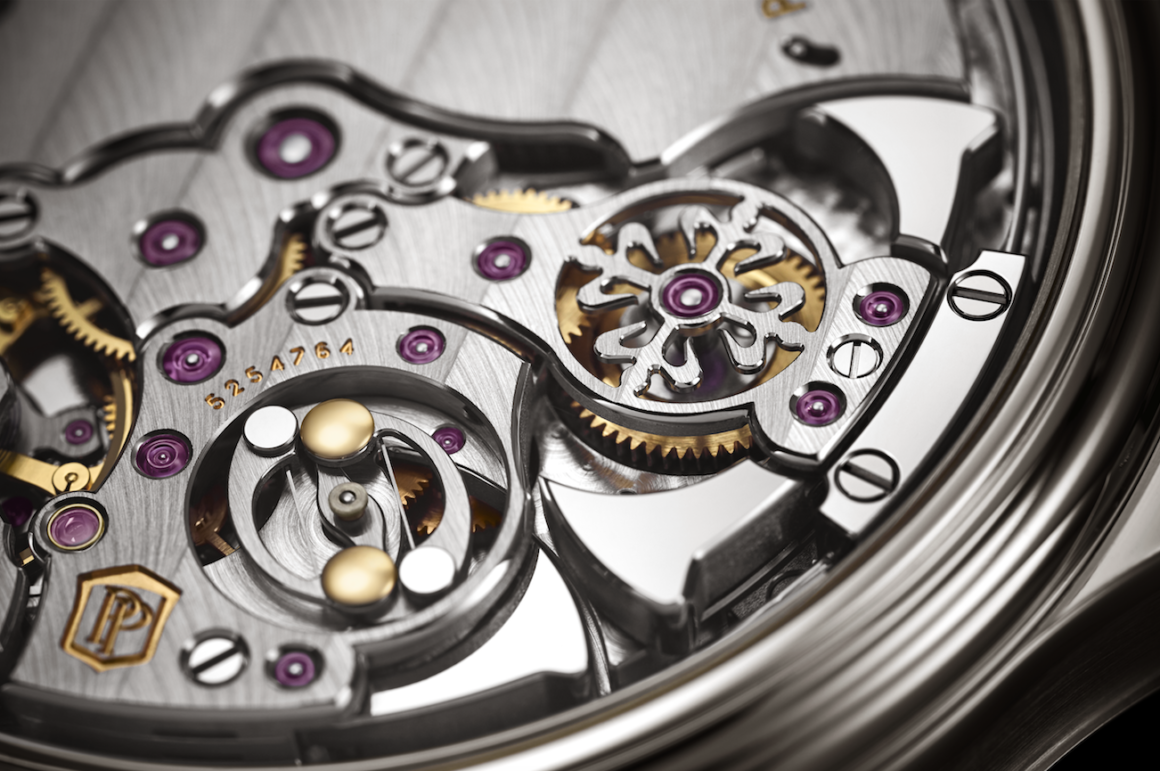 What Patek Philippe is offering today is quite simply the very first collector's wristwatch from the Manufacture featuring the grand strike, the "grail" of horological complications, complemented by a small strike and a minute repeater. The piece has 703 components, in only 37 mm – an extraordinary feat. The choice of ringing tones – large or small, and silent – is made by a selector at 6 o'clock, affixed to the case middle. The case is made of platinum, as evidenced by the diamond set on the same case middle, as is the Patek Philippe tradition for any platinum watch. Only a few units per year will be manufactured. Just enough time to collect a little more than a million euros, the manufacture blows us…