Rare, confidential and the most exclusive cuvées of champagne remain formidable showcases for the houses: they embody their know-how while expressing their definition of a great wine.
By Romain Rivière
They are to champagne what Formula 1 is to the automobile. A formidable showcase, based on a summary of all the know-how and expressing a vision, even a definition of a great champagne wine. Prestige cuvées, also called special cuvées, rare or exclusive because they do not correspond to any rule or definition, have one thing in common: the houses that create them, small or large, take great care in their elaboration so that the result is exceptional. If special care is taken with these vintages, it is because their importance in terms of image is considerable. Grand Siècle, Comtes de Champagne, La Grande Dame, Cristal, Dom Perignon… so many names symbolizing the excellence of champagne wines all over the world.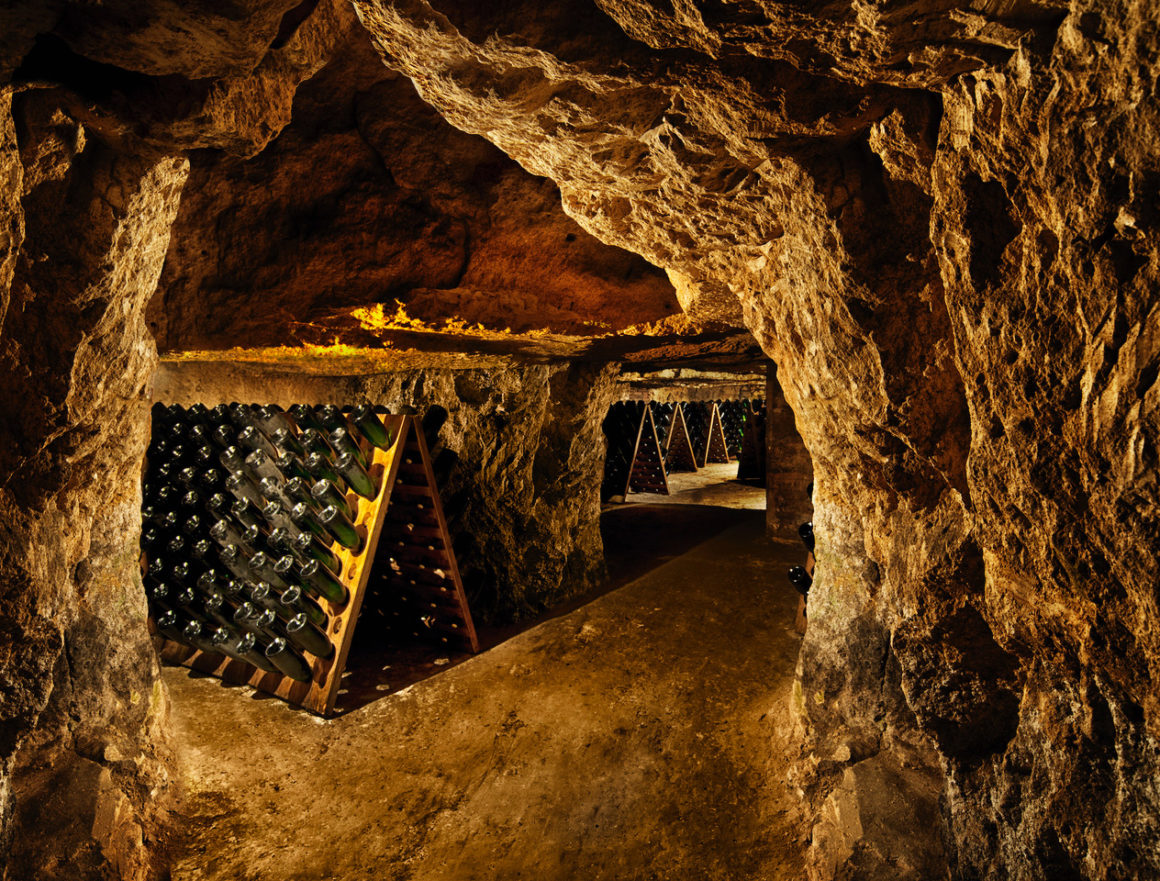 For their elaboration, very demanding financially, each house relies on an extremely strict specification and on a long ageing time – up to 13 or 14 years -, but also on its own vision of champagne, its terroir, its history or its typicity. At Taittinger For example, the flagship bears the name of the family's ancestors: Counts of Champagne. Considered as one of the best wines in the world, this blanc de blancs is made only in exceptional vintages, from the great growths of the Côte des Blancs, and is based on criteria that exclude mass production. Rare by nature, it is made with the only wine from the first press, which gives it a remarkable finesse, and then ages for ten years in the cellars of the house, installed in the chalk pits of the abbey of Saint-Nicaise. This summer, the 2007 vintage was unveiled, succeeding the 2006.
For its part, Laurent-Perrier used a fundamentally different vision to create Grand Siècle in the late 1950s. This vision is that of the visionary Bernard de Nonancourt, who, wishing to recreate the perfect year to obtain an exceptional wine, dares to free himself from the vintages to privilege the assembly of three exceptional years able to bring at the same time the smoothness, the freshness and the elegance. Grand Siècle is a multi-varietal wine made from 11 grands crus of Chardonnay and Pinot Noir and aged for eight years in the cellar. It has a brilliant color, fine bubbles, a brioche nose with citrus notes and a remarkably well-balanced palate.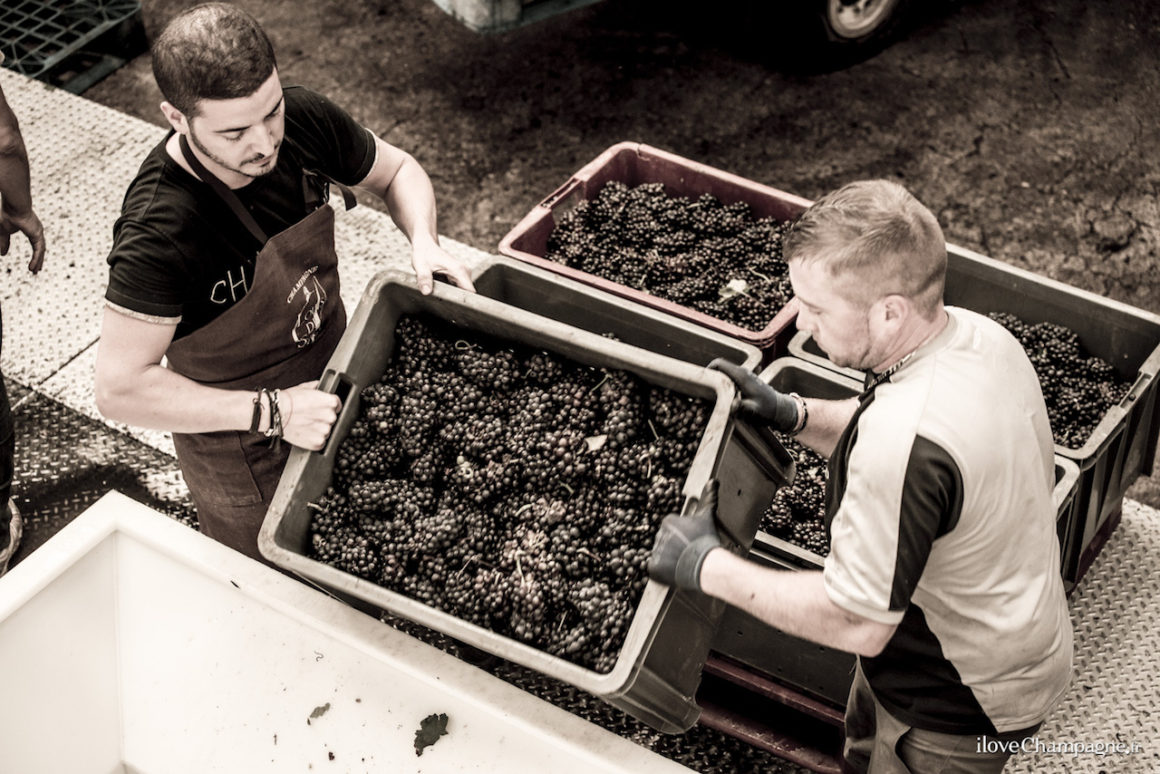 A Verzy, Louis de Sacy a imaginé une cuvée spéciale en 2003, portée avant tout par une démarche expérimentale. Until then, we had never blended our grapes from different terroirs," explains Yaël Sacy. We wanted to create a different wine, based on the specificities of each of our terroirs, with a low dosage so as to let these terroirs express themselves. We made 1,200 magnums that we let age for twelve years in the cellar before disgorging. In 2015, the Cuvée XII, elaborated mainly with pinot noir, is born. If the result proves to be up to expectations, Louis de Sacy has no immediate plans to reproduce this rare wine, of which only 400 magnums remain in the cellar. Its current range, for the time being, is crowned by a vintage Grand Soir cuvée, based on pinots noirs and currently offered in 2008.
Chez Pannier, la cuvée Egérie est née dans les années 1980. A cette époque, la maison, dont les vignobles sont constitués de chardonnay sur la côte des Blancs mais aussi de pinots noirs et de pinots meuniers, entend trouver un nouvel équilibre entre ses raisins. Multiple trials were carried out, first without pinot meunier, and finally with it. "We understood that this grape variety, typical of our terroir, was essential to the elaboration of our wines, whose fruity notes are a specificity", explains Philippe Dupuis, the cellar master. By adding a touch of his best pinot meuniers to his chardonnays and pinots noirs, and after ten years of aging in the cellar, Pannier succeeds in presenting a wine that is low in dosage but greedy. The 2006 vintage, at the end of its life, will give way to the 2008 vintage in early 2019. Philippe Dupuis promises a refined, elegant, fruity and gourmet wine.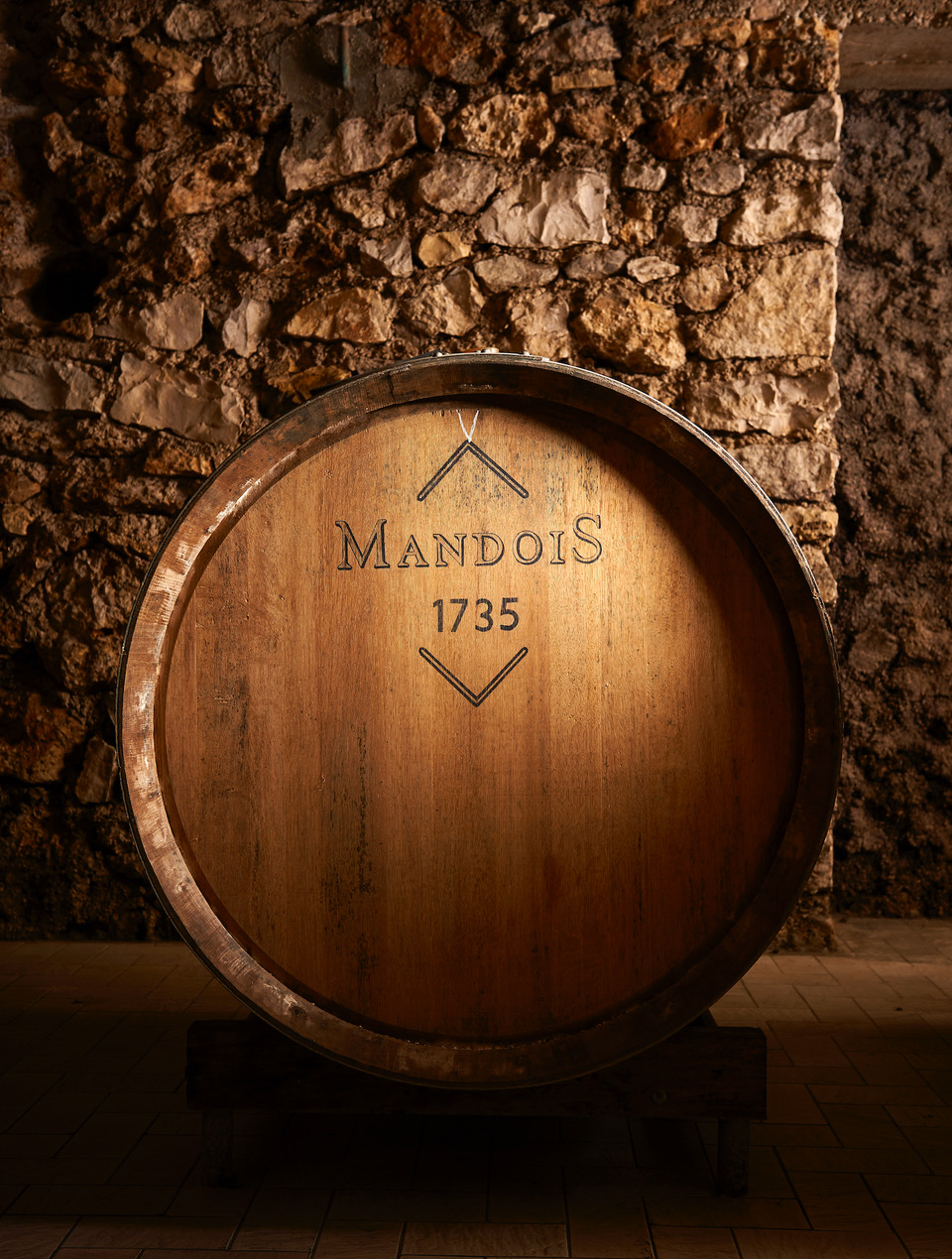 Another region, another approach. Pierry, a village classified as a premier cru, is located on the Côte des Blancs. L'historique maison Mandois, née en 1735 et encore familiale, y possède un vignoble de 40 hectares réparti entre douze villages, et composé à 70 % de chardonnay. Its specificity? A 1.5 hectare vineyard around the property, planted with Pinot Meunier. "In the early 2000s, we wanted to make a wine dedicated to after-dinner drinks. After several years of work, we realized that only the "Clos" gave the expected result," says Claude Mandois. Based on an ideal 2004 vintage for this small parcel, Claude Mandois' team worked hard to retain only 4,000 kilos of the best grapes from the Clos, at perfect maturity, and to make a wine that would age for ten years in the cellar. This long work in the cellars has allowed the aptly named Clos Mandois, 2004 vintage, to acquire a unique complexity, dressed in a deep golden color, and to offer itself a singular place among the great wines of champagne. Close to breaking up, this vintage, produced up to 3,500 bottles, will be replaced by spring 2019, by the 2008.
Taking advantage of an ideal year in 2005, and in line with the trend in Champagne to produce wines in the Burgundian style, i.e. in parcels, the house Colin has created a special cuvée named after the two old vines that make it up, in the heart of its premier cru terroir, in Vertus: les Prôles et Chétivins. "In order to allow these vines, which were planted in the 1960s and which require a demanding harvest, to express their full potential, we wanted to make this blanc de blancs an extra-crude cuvée," explains Romain Colin. And to give it this golden color with bronze reflections, and this great complexity – white flowers and pastries on the nose, roasted and lemony notes on the palate -, the house has imposed a 10-year ageing period in the freshness of its cellars. The result is a superb champagne for aperitif or gastronomy, finely balanced. Rare – between 2,000 and 4,000 bottles depending on the vintage – this cuvée is reproduced when the vintage lends itself to it: the 2006 will take over by summer 2019, followed by the 2008.
The year 2005 also inspired Pierre Gonet, the technical manager of Philippe Gonet. In the event of a great vintage, Philippe Gonet makes an ultra-confidential cuvée – 2,700 bottles: Belemnita. This white wine, made from chardonnays grand cru of Mesnil-sur-Orge with a tense and pure style, owes its name to the Latin term for the chalk of the Mesnil terroir sedimented during the Tertiary era. Aged 5 years in the cellars of the house, or even more, presents a nose dotted with aromas of honey, hazelnut and toasted almond, and offers a long mouth with hints of citrus. Capable of further aging, Belemnita 2005 can be even more surprising and reveal the power of its mineral terroir when decanted and enjoyed at 12°. With a carpaccio of truffle and scallops, this rare wine is simply divine.